Any interest in these two rifles? Both come with sabots, a few bullets, 209 primers, percussion caps, etc..
1) Knight 50 cal disc rifle. 209 primers. Black/Blued. Been fired about 10-15 times. Absolutely no corrosion/rust. The barrel's blueing is 99%, one scratch from bumping another gun in the safe. I bought it about 8-10 years ago, right before MS changed its primitive weapon policy. Would be interested in trading for ??
$250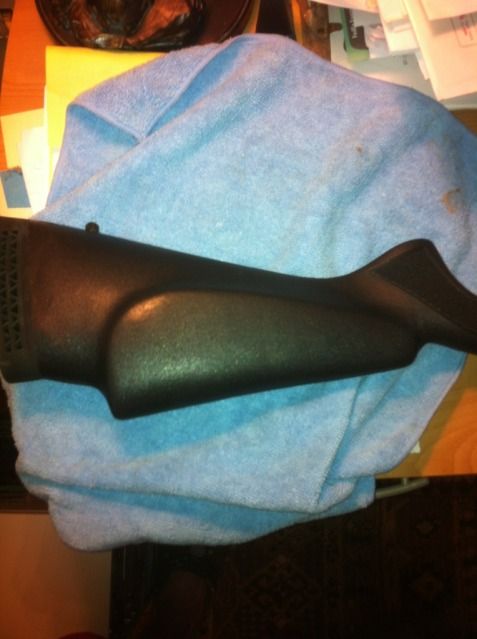 "Light" scratch on barrel
2) CVA Frontier Hawken 50 caliber. Gun came from a friend of mines estate. This is the last gun of his I need to sell. Gun is 99%. His wife said she "thinks" he shot it once in the back yard.
$150