I was going back over pictures from last year and this year and i was thinking about all the work we did on the land this year and WOW!
This picture is my plot last year, it was 50 yards long and 30 yards wide. There were nothing but trash trees here and we decided to open up the plot a bit.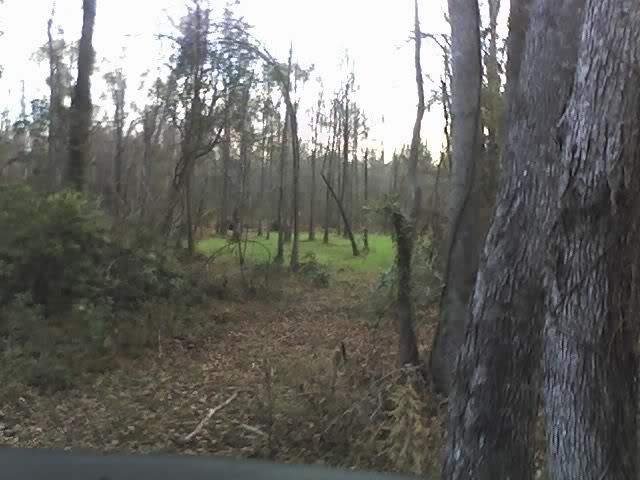 here is the plot from years past: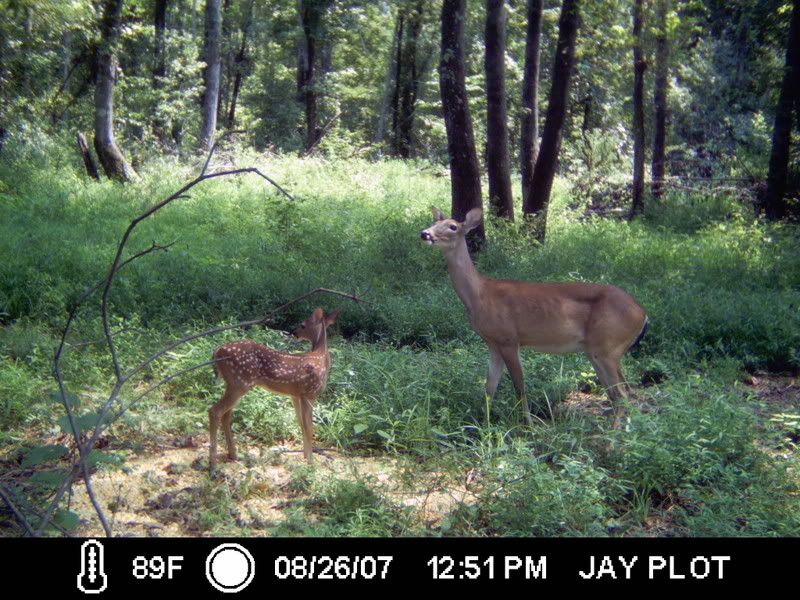 It sometimes would hold water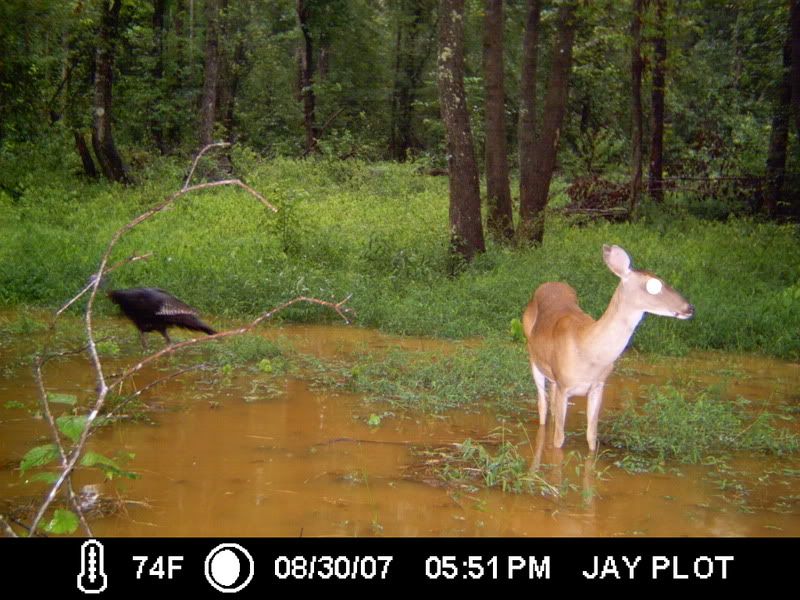 After sitting on this plot for two long years and counting a grand total of 5 deer that came to this field we decided to open this up a bit: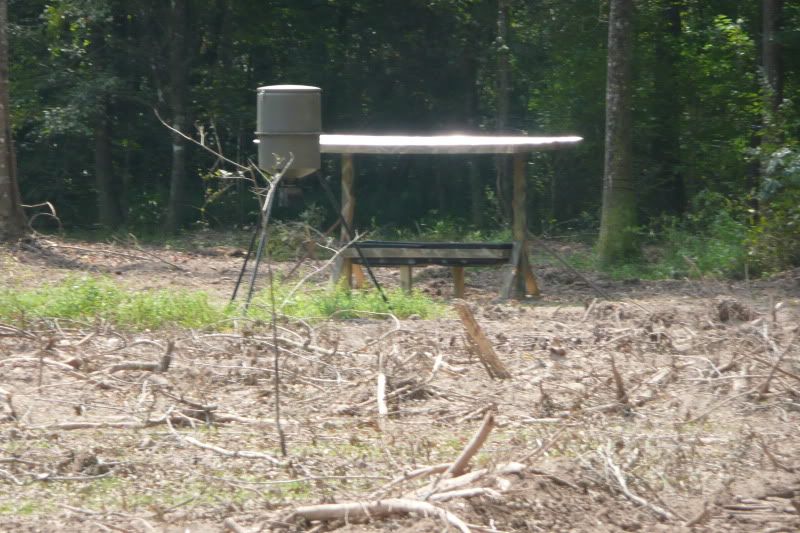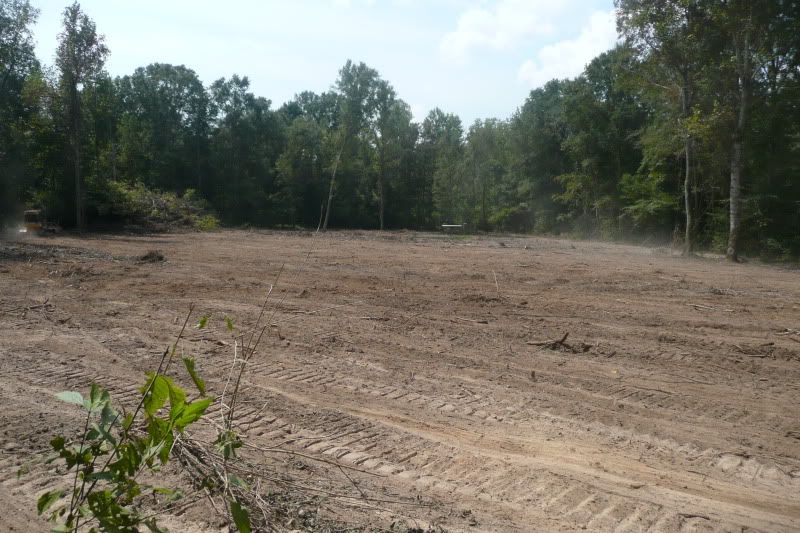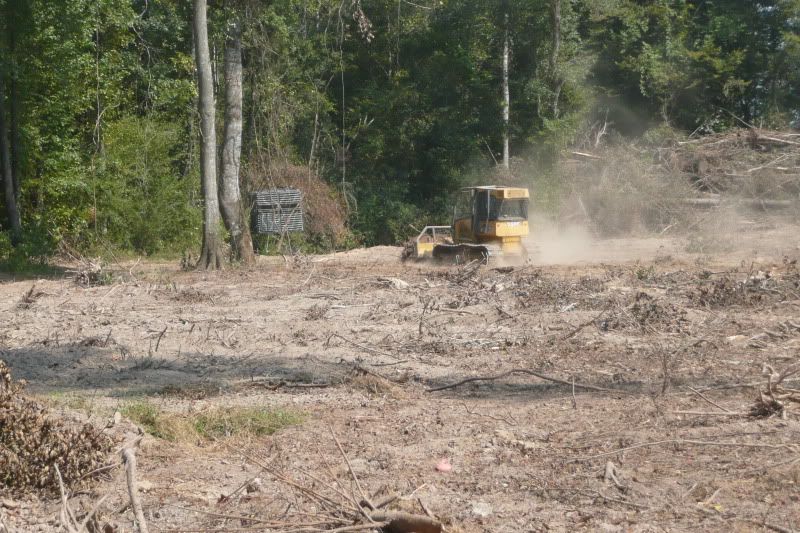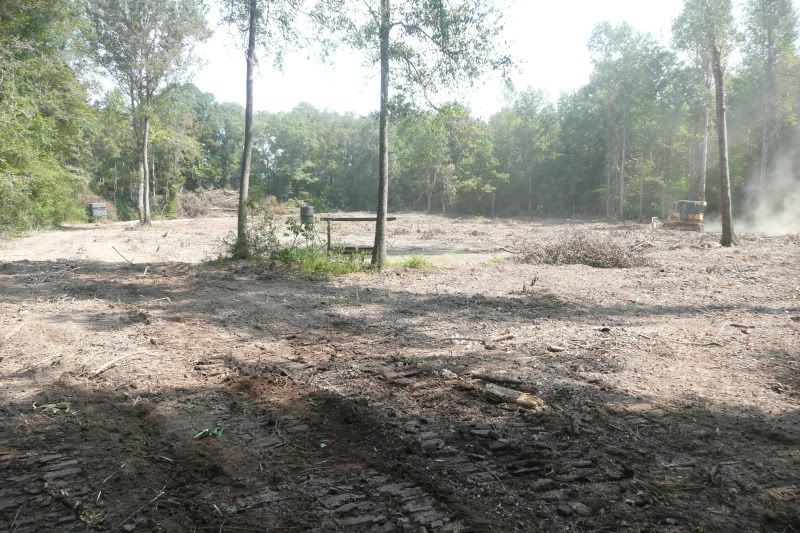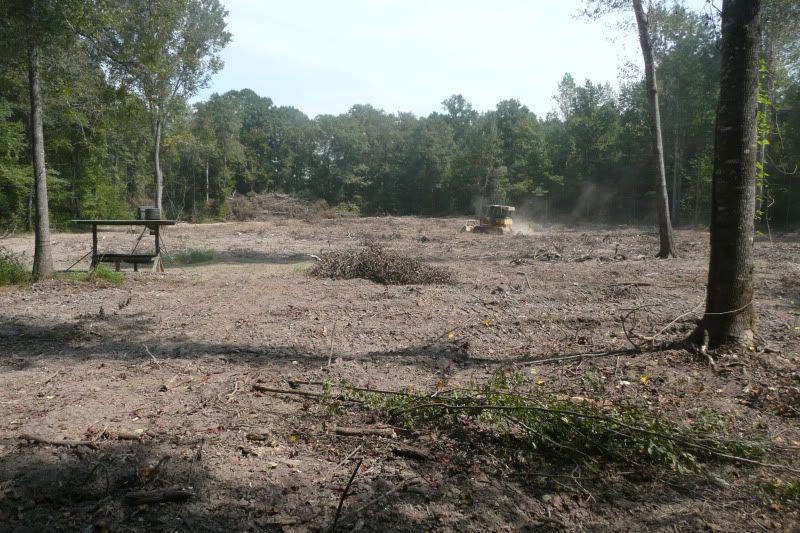 and the end result looked like this:
needless to say the saying " if you build it they will come" is true, this season i have only made 2 hunts and not seen anything off of this plot. We killed 1 doe and 3 bucks off of this field. One being my sons second deer, a spike with 7 inch horns.
I have sat in this stand and seen 16 deer in this field at one time. I was amazed at the way the deer came to the field. I planted it with wheat,oats,clover and winter rye. This field will be planted in spring with Eagle Beans and Corn. I cant wait to see the results.
I had the trough feeder filled with protein pellets in the early part of the season and although it took a while for them to warm up to the bucks seemed to really like it. I had more pics of bucks eating out of it than does this year.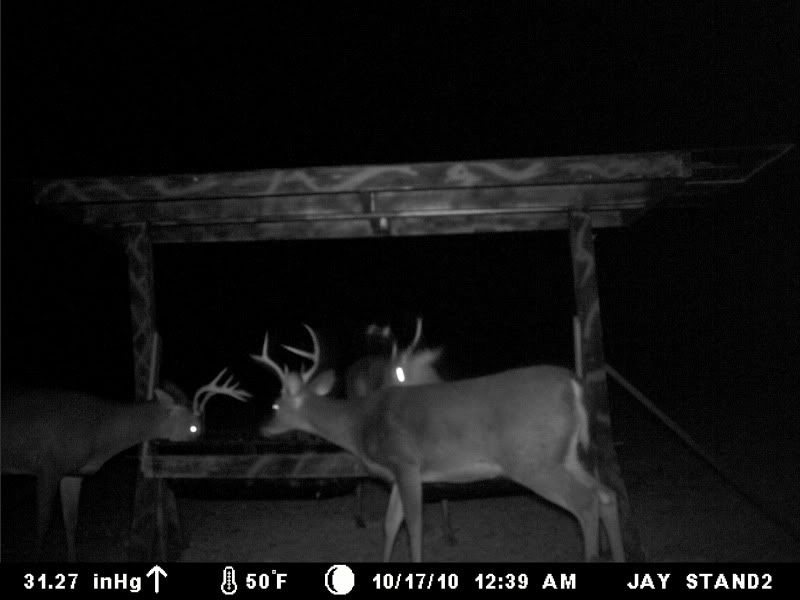 Although I didnt kill or see the big boys these bucks stayed around all year and we took two nice bucks off of the field. We quit putting protein pellets out around the first of Oct. We mainly just put it there to get them use to coming to the field.
Another project we took on was the skinning shed. Never had one before , we would just hang them from the front end loader of the tractor, opened up two more plots , raised all the box stands up off the ground, cutting trees down and creating more desireable habitat for all the animals. Its good to see all the hard work ( and money) pay off. The land is slowly becoming what we want and what the animals want it to be. I never wouldve thought that this property would do as well as we wanted but in the end we will make it better for us and the animals.
This year we are planting some fruit trees,oaks and pines. Im planting some persimmon and crab appple trees around the big plot that i hope do well. I am thinking of doing some prescribed burns and some hack and squirt to create cover. Hopefully in the next 2-3 years it will be just about where we want it, except for routine maintenance. It really is good to see the plan coming together. Just have to be patient.