I just got the soil samples i sent off to biologic back this afternoon. I was looking them over and couldnt believe how many pounds of fertilizer they suggested. If i am reading this correct it is calling for over 7,000 lbs per acre!!!!
I have never had a soil test done before and not really sure what to make of it. This is the field that I took the samples from:
Looking at the field and watching it the whole year I thought that it was pretty good but after reading over these reports I'm not sure what to make out of the report I got back. I feel like a total idiot, I almost wish I wouldn't have done one now
Am I not reading something right ? I calculated my fields dimensions and came up with 3.35 acres. If the 7,000 lbs of lime is correct I need 23,450 lbs of lime for the plot. I don't even know where to begin
Can someone take a look at the reports and maybe give me some insight on the reports?
In this report I stated I wanted to grow the gamekeeper mix from EAGLE SEEDS.This is the report.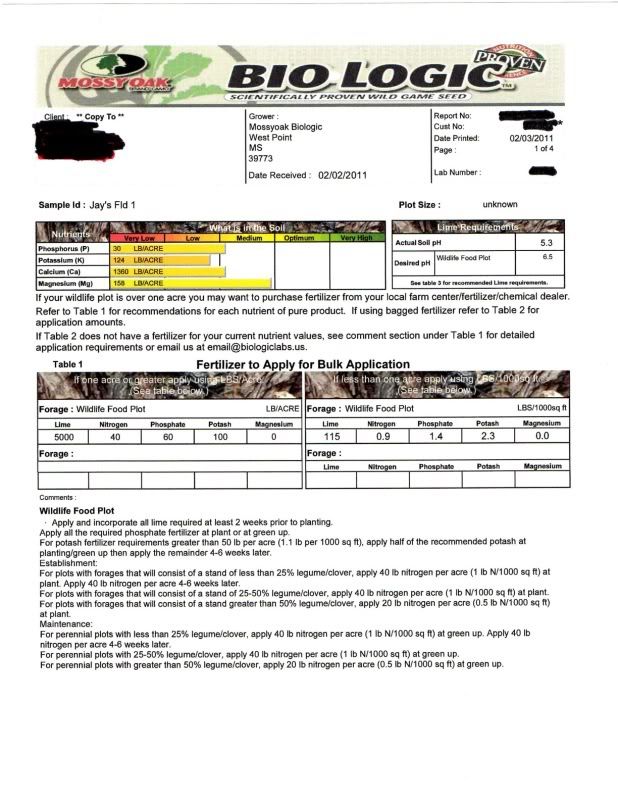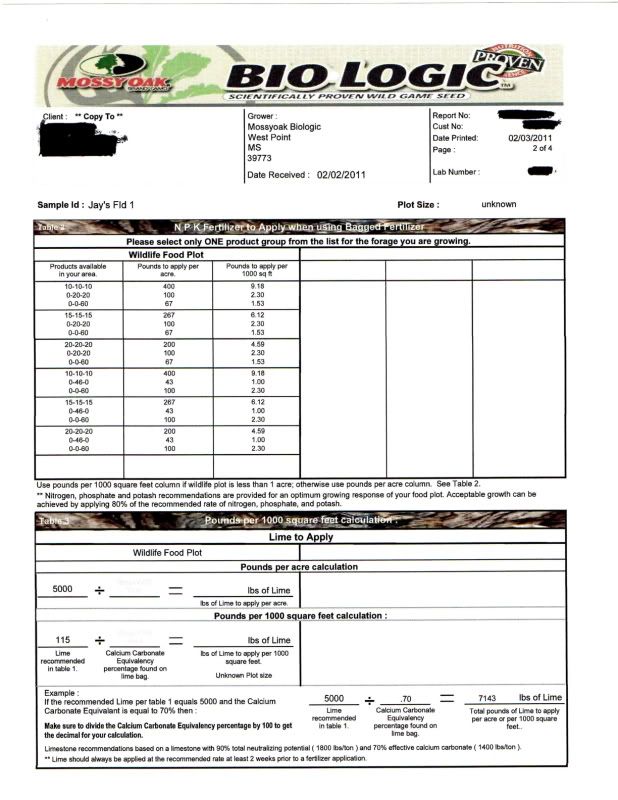 These are from the same plot but I stated I wanted to get the recommendations for winter crops( Wheat,Oats,Clover) in the report below and the ones. Same dirt, different results for different crops. I just wanted to see the difference.