Got my feeder put out today and this evening seen my first Humming Bird ..

Have a Blessed Day
Pope&Young
Posts: 2304
Joined: Wed Jul 02, 2008 6:33 pm
Location: Swamp Shack, Pyland Ms
---
They are fun to watch. They visit my garden when the veggies are blooming and really buzz about.
2013-2014 Team Double Drop Tine
"And the fear of you and the dread of you shall be upon every beast of the earth"
Genesis 9:2
Pope&Young
Posts: 3544
Joined: Mon Nov 02, 2009 1:10 am
---
I have always like this picure of my daughter from a few years back...enjoy
Mike Macko
Team Perfect Ten Champions 2012-2013
Team Ironwood 2013-2014
Team The Rack Smackers 2014-2015
Team Backstrap Brotherhood Champions 2015-2016
Pope&Young
Posts: 5099
Joined: Mon Mar 12, 2007 6:25 pm
Location: Mississippi
---
Thats a cool picture. We have two feeders on the porch and at times it can be dangerous to be standing near em.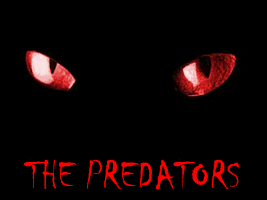 Pope&Young
Posts: 3262
Joined: Sun Jan 17, 2010 8:51 pm
Location: Bolton, MS
---
---
Who is online
Users browsing this forum: No registered users and 1 guest