My clay peas are looking great! I cant believe they look this good with the lack of rain after I planted them! I planted them and did not go to my place for over a month after I planted them, and was surprised at what I saw!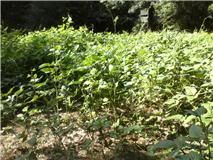 Sorry for the poor pictures, but thats the best I can do for now. I
Will try to get better pictures soon!