This was my first try at a summer plot. I planted 150# of iron clay peas in may. They grew like crazy even without rain for long periods. I had lots of peas, but deer would eat them as fast as they put on. The peas finally got eat down to the ground this past week. I need to plant my winter plot quickly
so the deer will have a fresh plot to graze in!
Here is a picture of my plot before the deer eat it down.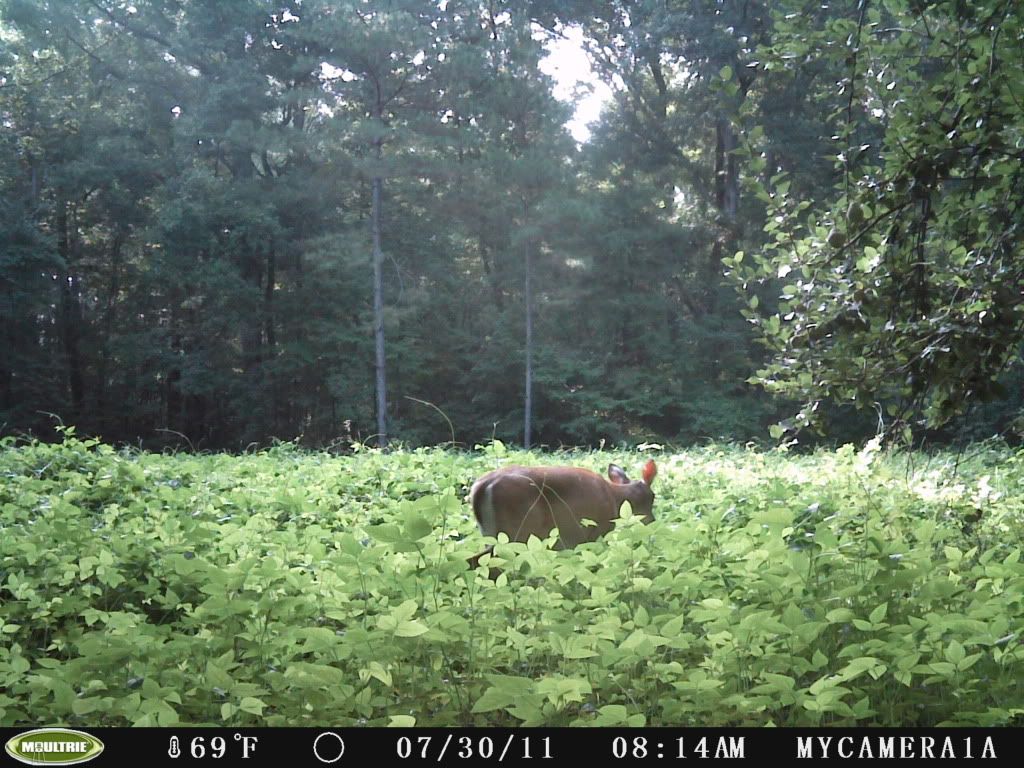 This is a picture after they eat it down.