This was the first stand that I fixed stairs on a couple years ago so my dad could climb .
We said we would call it the ole man stand, because even an ole man could climb.
This is looking out into the cutover in front of the stand. It's 100 yards long this way.
This is in front looking back at stand.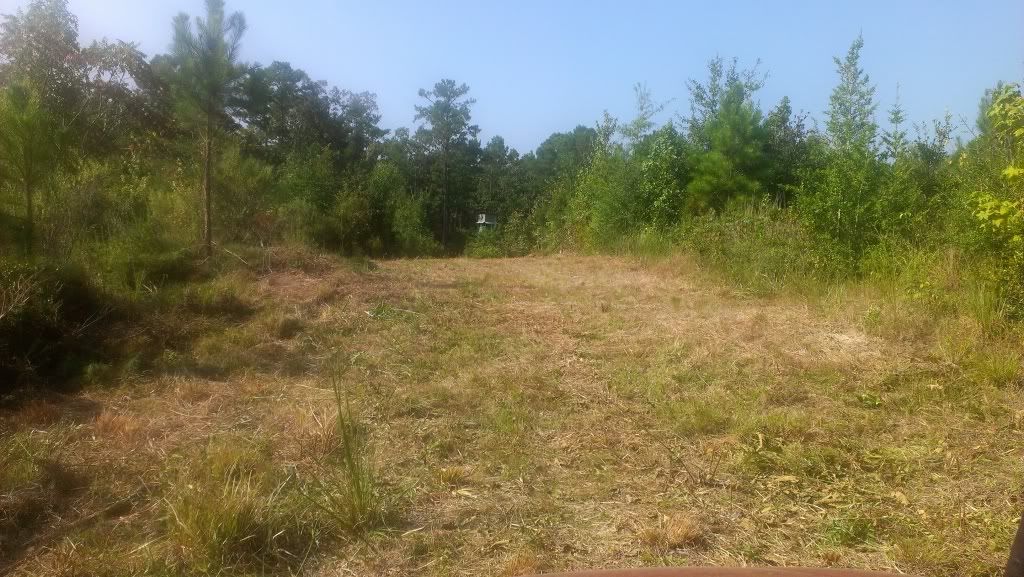 This is looking out the right hand side. It's 170 yards to the end.