Me Likee Buck Forage Oats.... thanks Roadranger!
Little Cinco likes them too.
Spike
Posts: 96
Joined: Sat Jul 27, 2013 9:03 pm
---
love the captions...lol...
Mike Macko
Team Perfect Ten Champions 2012-2013
Team Ironwood 2013-2014
Team The Rack Smackers 2014-2015
Team Backstrap Brotherhood Champions 2015-2016
Pope&Young
Posts: 5113
Joined: Mon Mar 12, 2007 6:25 pm
Location: Mississippi
---
I got a shout out!!! LOL.... Looks like your deer like em bout like mine do. Wait till the acorns are gone in your area that grass will be down to the dirt!!
Pope&Young
Posts: 2266
Joined: Thu Aug 07, 2008 10:52 am
Location: Florence MS
---
I have looked at 15 or 20 White Oaks on the lease so far and haven't seen the first acorn either on the ground or on the tree. I don't know what's up with it. I'm still looking.
(btw, pay no attention to the dates and times)
Spike
Posts: 96
Joined: Sat Jul 27, 2013 9:03 pm
---
I sure thought the thread title said something different. What a disappointment!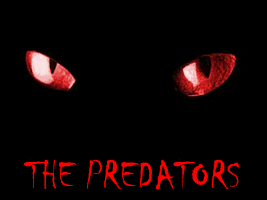 Pope&Young
Posts: 3262
Joined: Sun Jan 17, 2010 8:51 pm
Location: Bolton, MS
---
You a bad man, Mr.Ghost. There's nobody here named "ez".
Spike
Posts: 96
Joined: Sat Jul 27, 2013 9:03 pm
---
---
Who is online
Users browsing this forum: No registered users and 1 guest