Looks like we got our's in just in time. Rain today and tomorrow. We planted about 4 acres total of wheat.
The disking rig...JD 8300 and Amco 21' Disk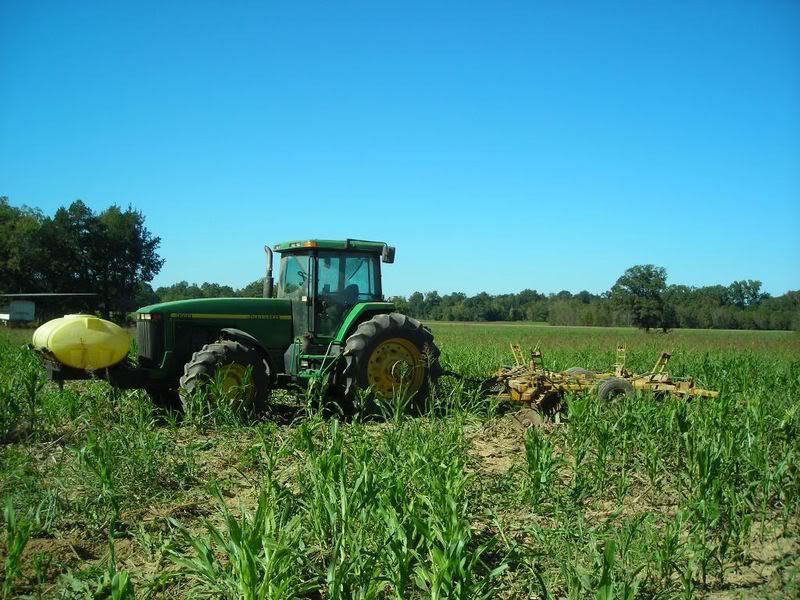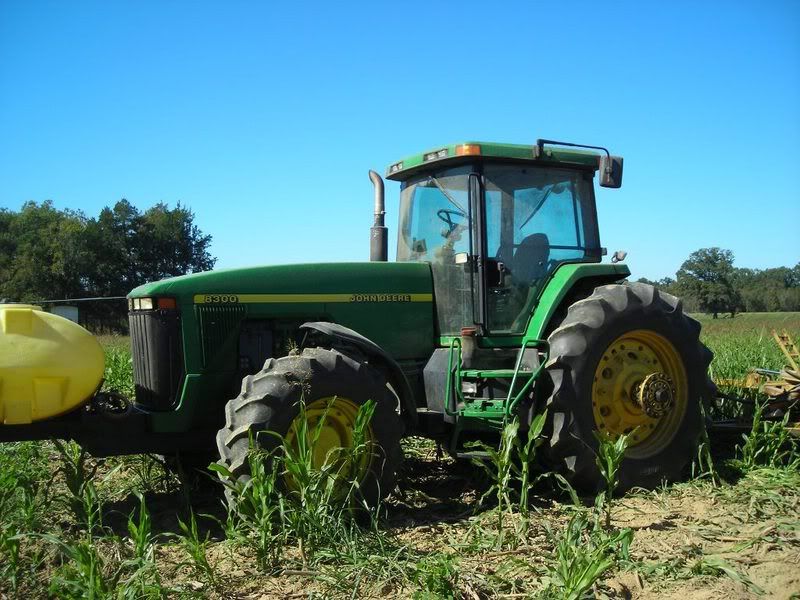 Spreading Seed...School is in session...Clint's 1st time on a tractor.
One of the finished products from the ladder stand overlooking it. The johnson grass and corn are shoulder high in spots around the plot, should give good cover for deer.