Was another fine day for me and the little .40 longrifle.
Saw 8 rabbits this morning...5 didn't give me a shot...1 came home...passed on one and one caught me with an empty rifle.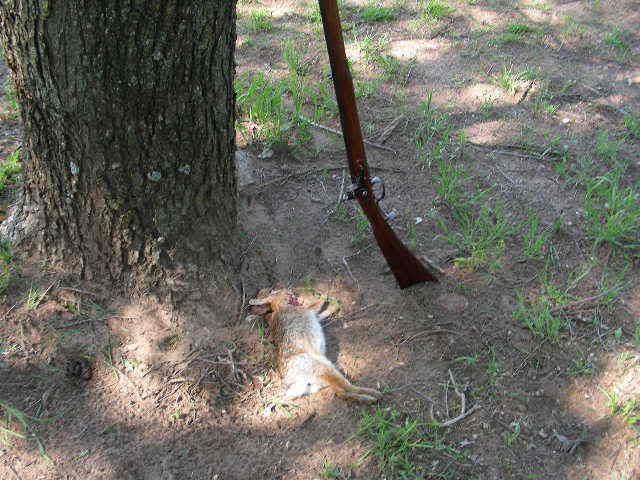 Went back this evening and got another one. Saw 5 altogether but only one presented a shot.