Got this new one about a month ago...it's an 1876 Winchester replica made by Uberti.
The caliber is 45-60 and have plans on it being my new deer buster come regular rifle season.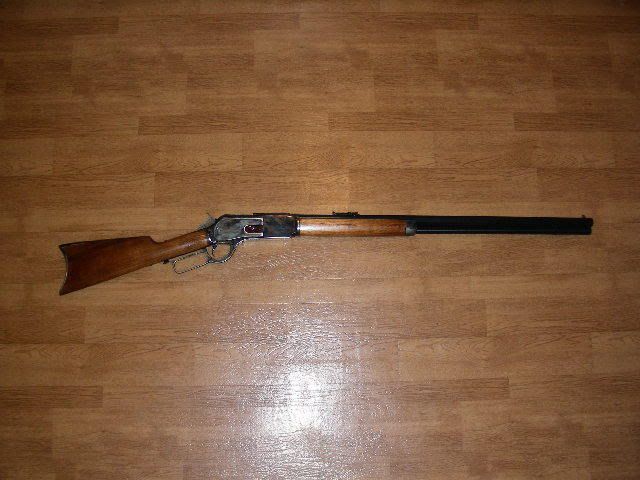 The cartridge on the left is the 45-60 with it's 300 gr. flatpoint in comparison to the 45-70 with 535 gr. Postell on the right.