I got it today and was totally shocked at the size of this thing. I read the manual, sort of, then completly disassembled it, relubed everything and put her back together. Since this is a brass frame gun and the max recommended charge is 25 gr I decided on starting with a 20 gr charge of FFFg, a felt overpowder wad and the 454 homemade round balls. These things take a while to load. The gun has a nice hefty feel so if I cant hit what I'm shooting at I can club it into submission. So let me introduce you to "Brass Betty".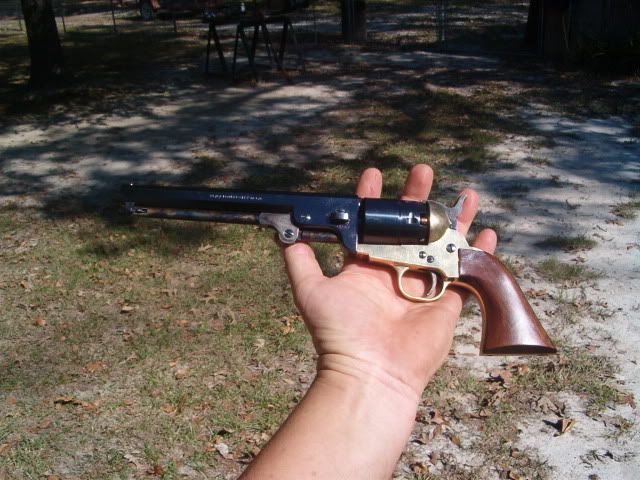 All my acoutraments aren't period correct and the rifle is "Ugly Betty" that is turning out to be a pretty good shooter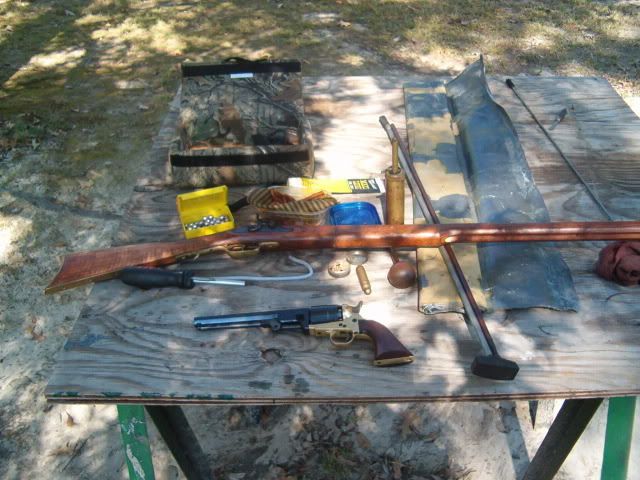 I hope these little lead rings are normal
And my first ever 6 shots with cap and ball revolver. Range 30 ft.
One thing I did notice is the absence of recoil but a steel frame and larger charge might correct that.
I am pleased so far and look foreward to burning lots of powder in these guns
How does FFg work in the revolver? I only have a pound of FFFg