Update from the hospital today: Benaiah had another pre-op appointment with the pediatric cardiologist today. They did bloodwork on him and found out that he has some kind of viral infection, and cannot risk doing the heart surgery now as it may cause that infection to enter the heart, so they have postponed the surgery until he is over the infection. We have to get bloodwork done again Wednesday (June 17th) to see how it is. The infection cannot be treated because it is viral and just has to run its course. This can actually be a good thing, because it gives us more time to financially prepare for the surgery and the time off from work for his recovery, as I will be able to work (hopefully for an additional 4 weeks, as we are requesting the surgery be done mid July now). I have included a few pics from today's visit:
This is Ben in the x-ray tube as they prepare to do his chest x-ray. We hate this part the most, as he screams terribly because of being confined in the tube and immobilized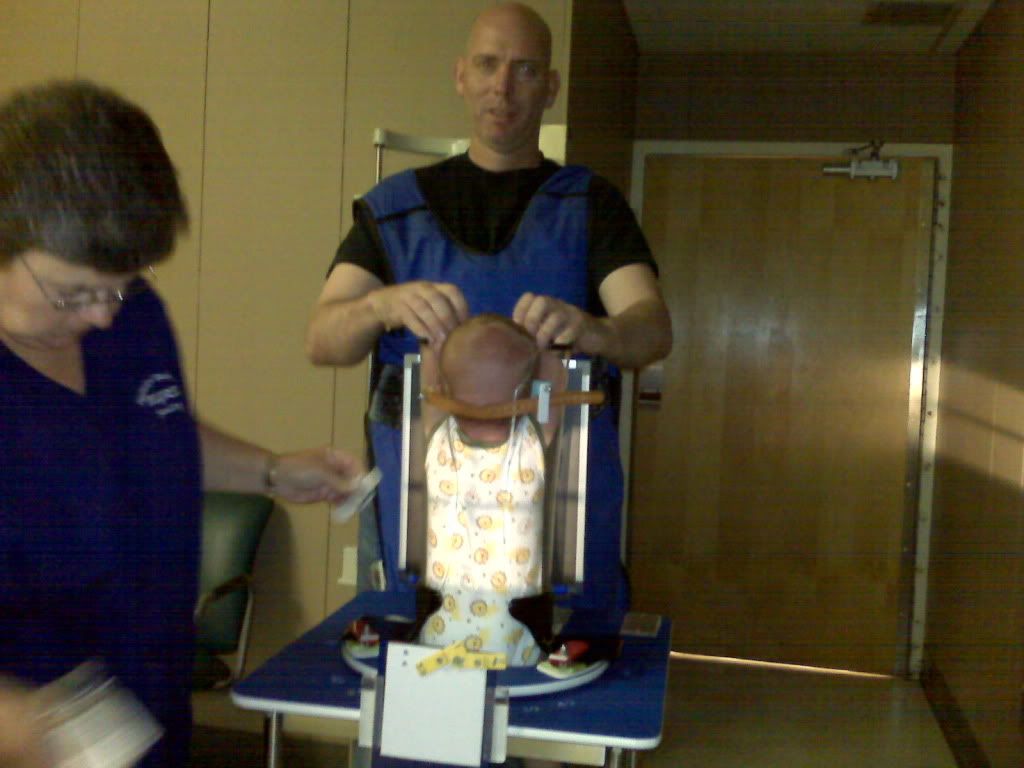 Here is another view of him in the tube: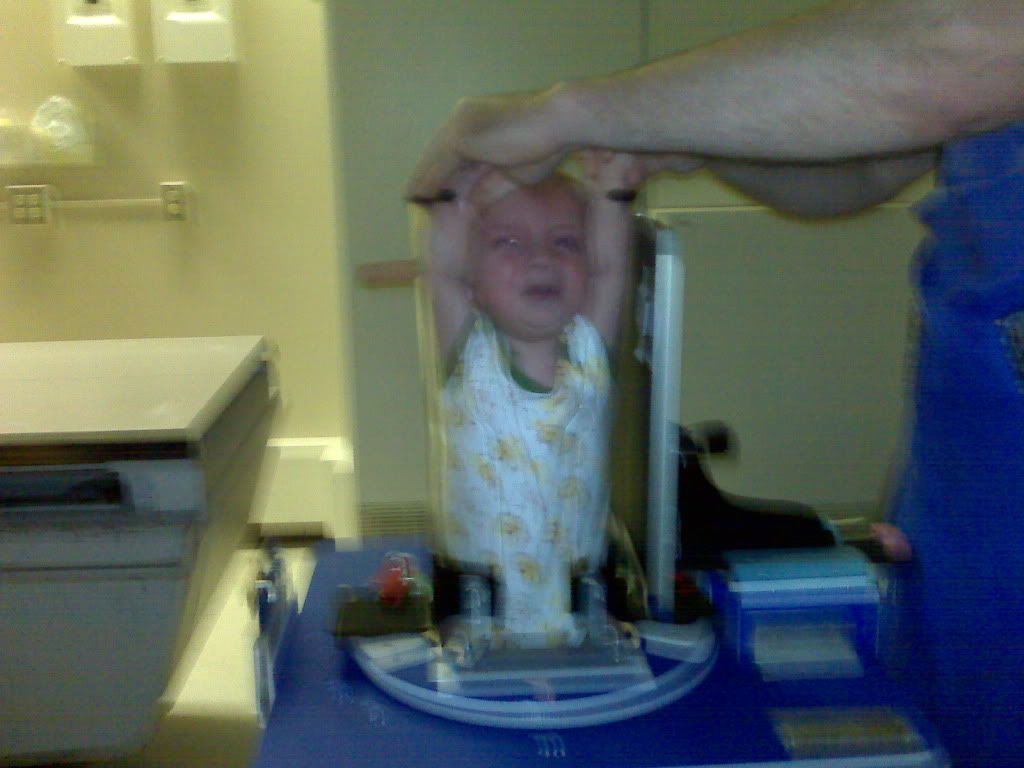 Here he is "helping" the ultrasound tech as she attempts to run the probe over his chest to view his heart. He was smiling at her and giving her "the look". He is such a flirt!!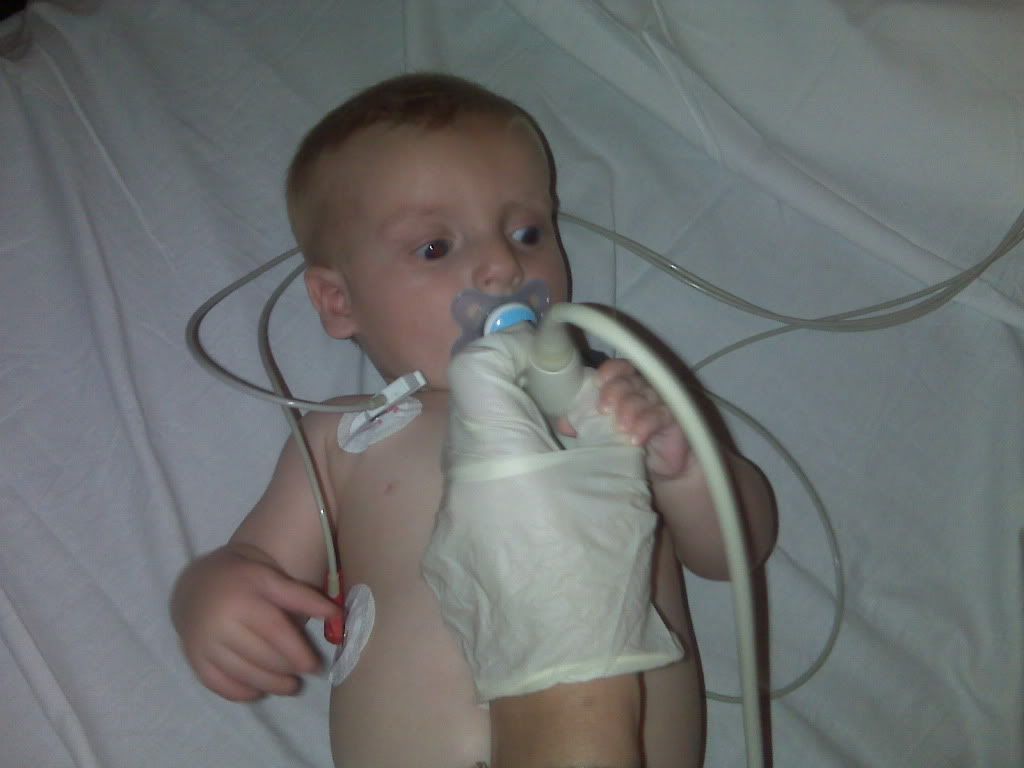 We also learned Wednesday that he is most likely going to require eye surgery when he becomes a year old (he turned 7 months old the 11th of June), because when he relaxes his eyes the both turn out toward the sides (the opposite of being cross-eyed). Most likely it would only lead to depth perception problems, but the surgery should prevent that.