The doctors say Ben is doing really well. Today was really hard, because they did not give him as much pain medicine to make sure he could respond to stimuli well, move well, etc. He cried a lot, and it was really tough on us, be we understand that it is necessary. I wish I could take his pain from him. On the bright side, he is progressing well enough that he may go to a room tomorrow or Saturday. He has 2 nurses and a respiratory tech assigned to him, and at least one of the nurses is in his room at all times. Every time we have seen him, they are constantly working on him or tending to him. The surgery appears to have fixed everything. They actually repaired 3 holes in his heart (VSD, ASD, & PDA) moved one artery (both were on the right side instead of one on each side like they are supposed to be), and enlarged his left aortic artery on both sides of the valve. They gave him pain medicine before we left a few minutes ago. Here are a few pics from the PICU from yesterday & today. The first pic is now my screen saver on my laptop.
Daddy's little buddy!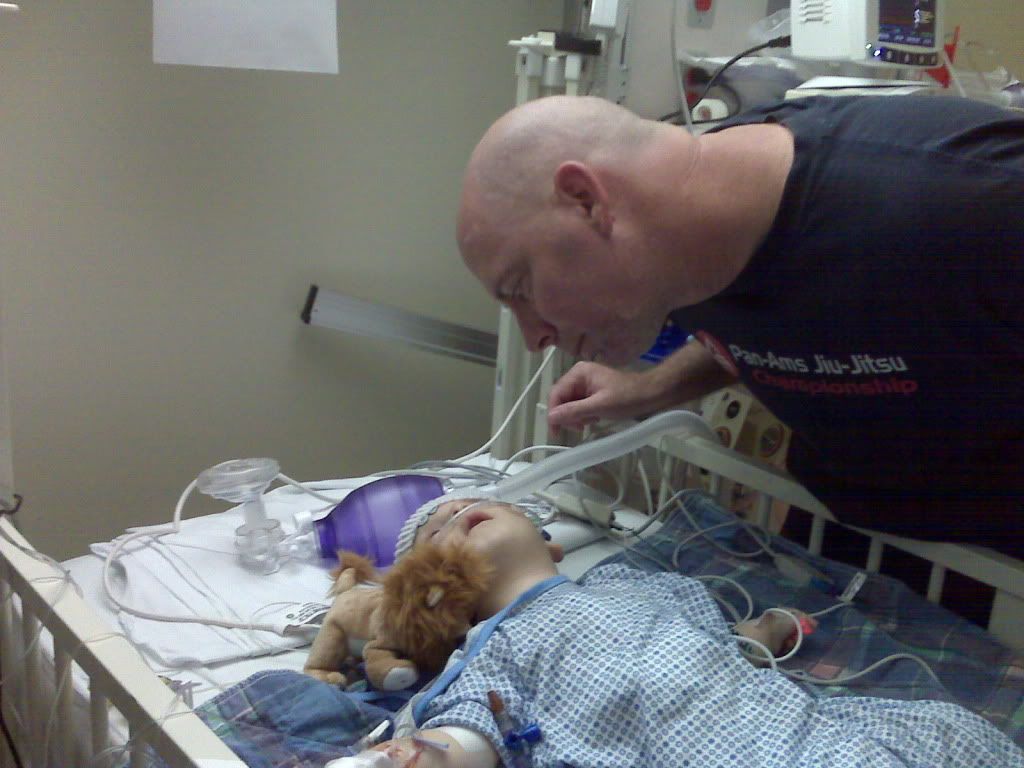 Mommy reading to her little man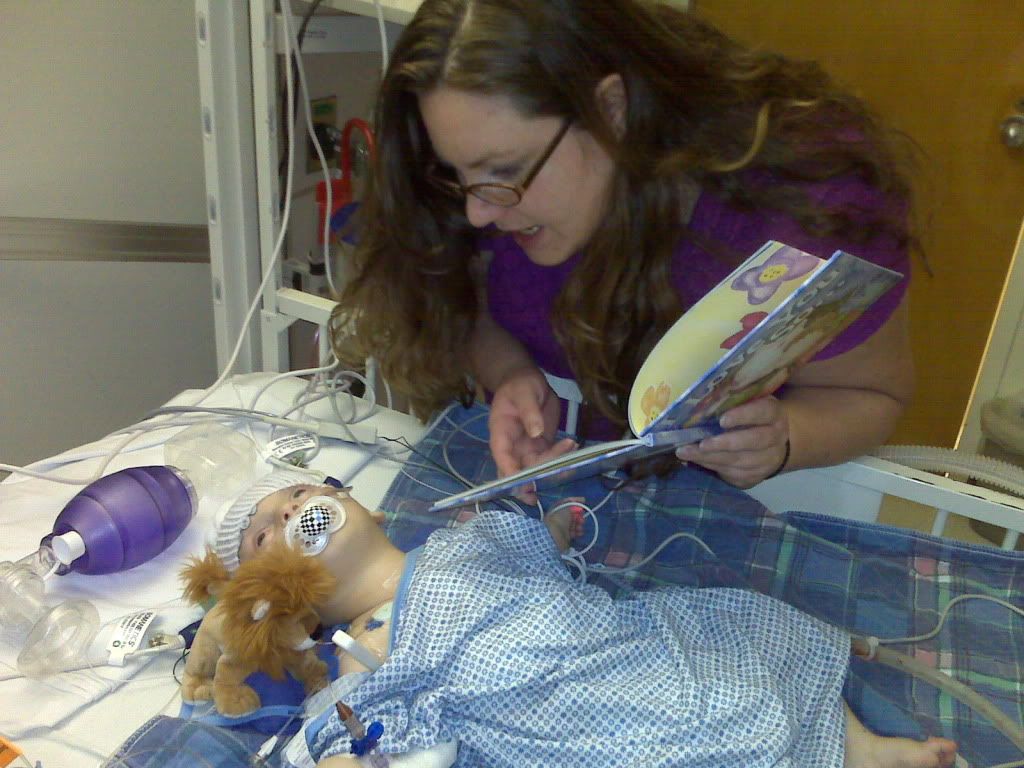 Benaiah & his little lion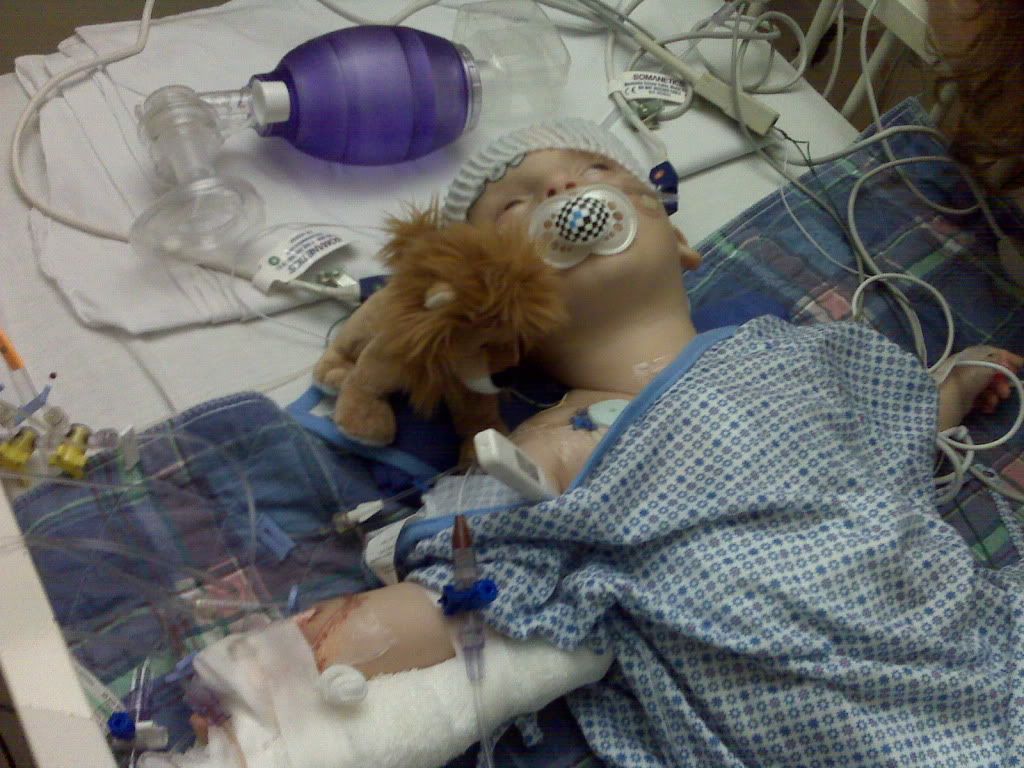 Caressing his ear soothes him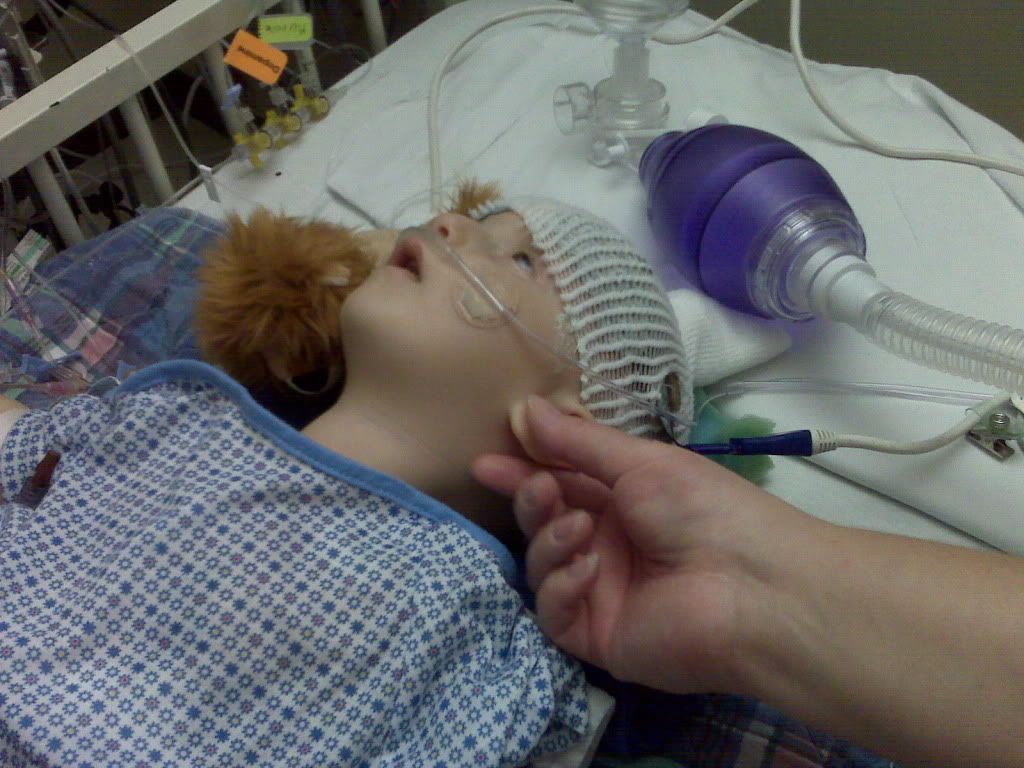 All his tubes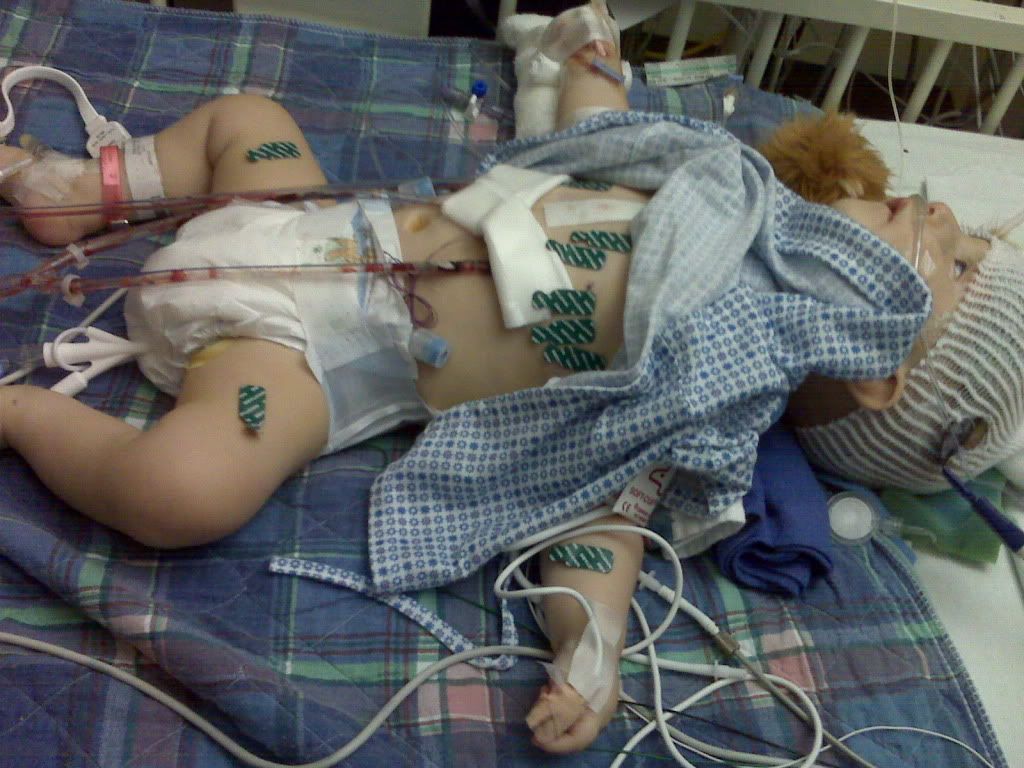 Medical staff conferring over him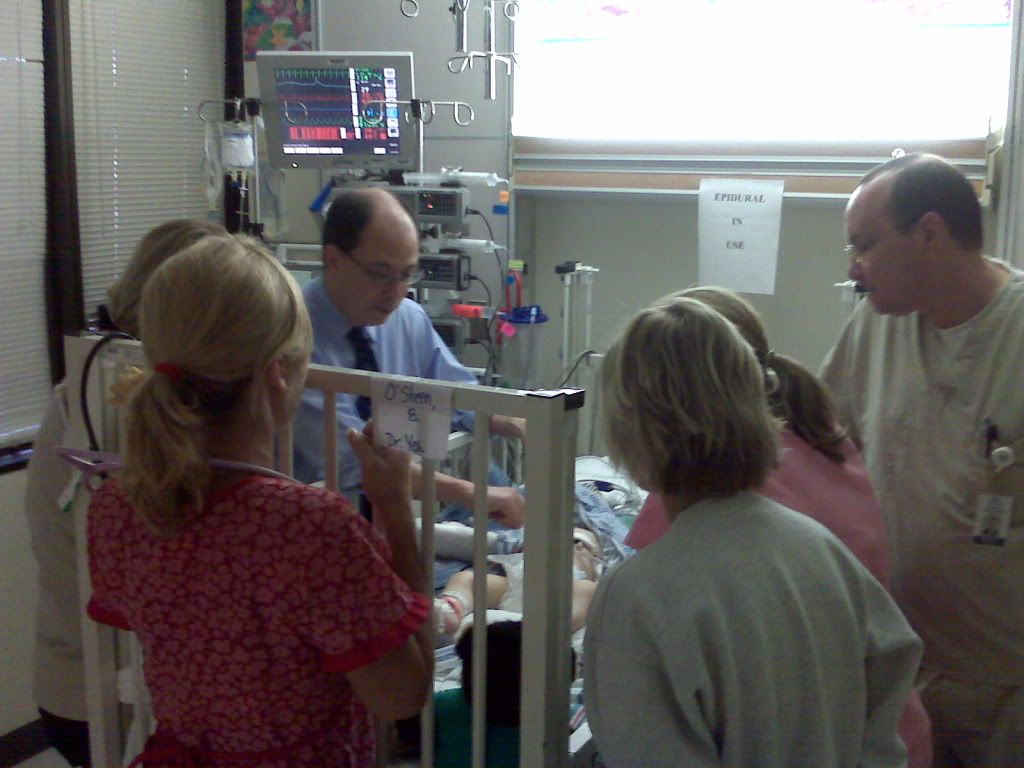 Stealing kisses!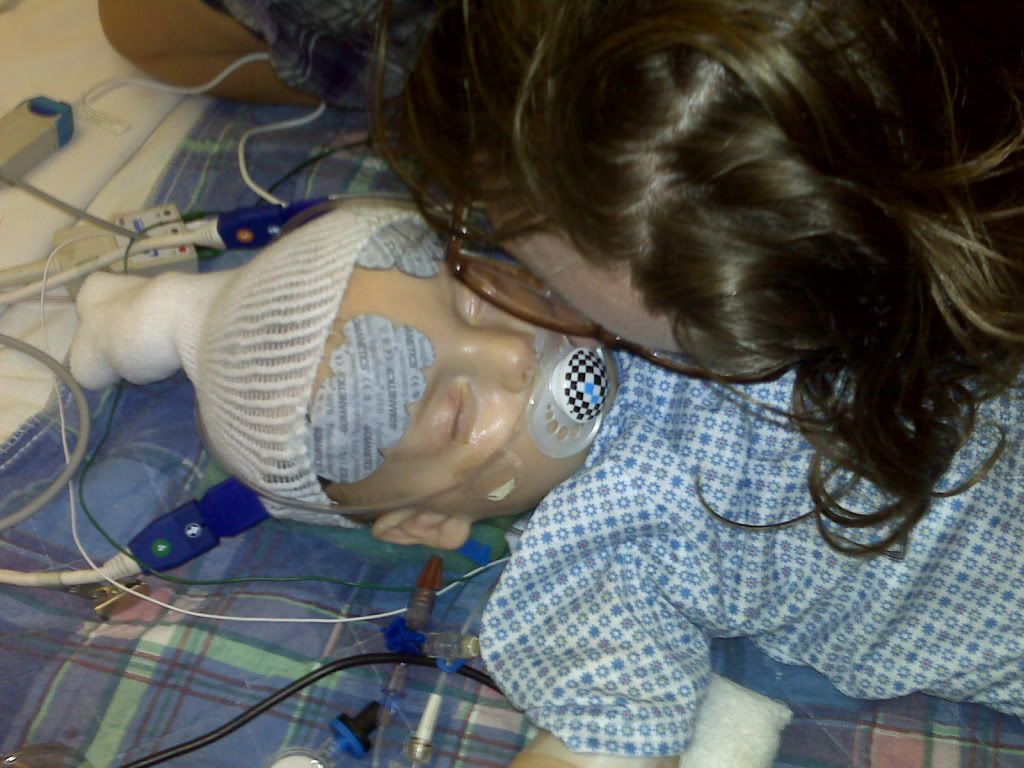 Right before they gave him pain medicine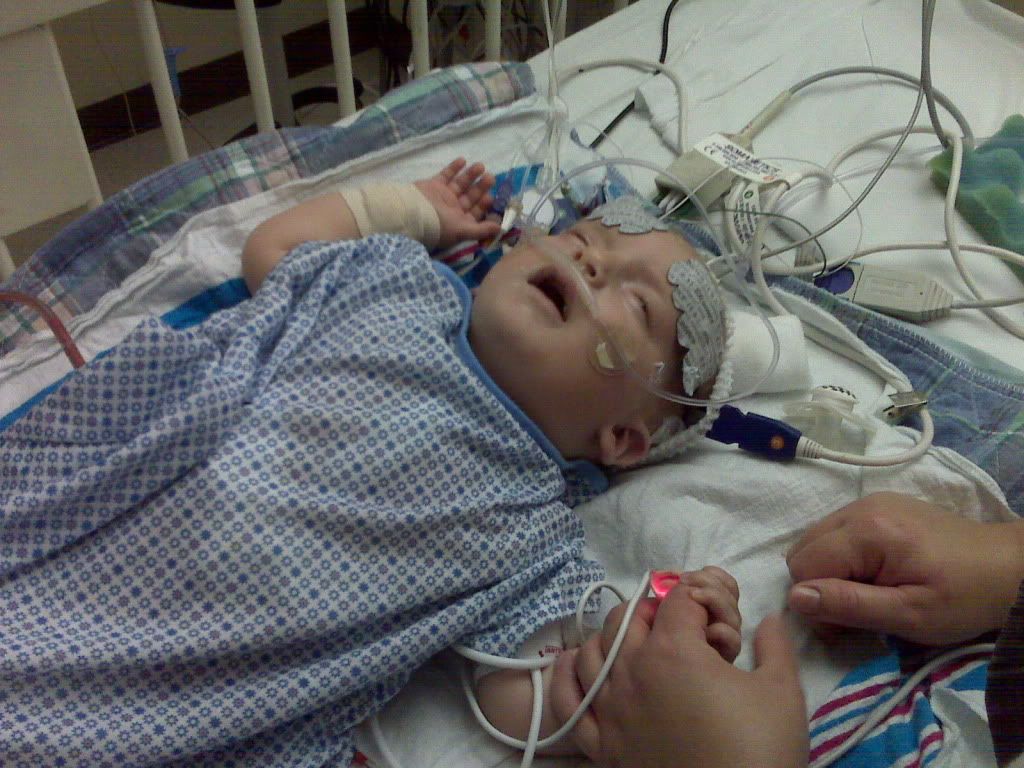 Mommy's hands praying over little Ben as they examine him