Yesterday morning I got to hunt with my twin brother and my good friend Robert. My brother had invited some guys from work but they had to cut out before we could get some pics taken. This was my last hunt with Robert for a while since, as some of you may know, he is gonna be stationed in Hawaii for a couple of years. My brothers dog Hunter is a litter mate to my dog Dixie and both are out of Skeeter which belongs to Robert. Dixie has been doing very good since last year and really started using her nose this year. I am very happy with her progress and by this time next year I think I'll have a squirrel dog.
Hunter is my brothers first squirrel dog and treed a little last year but was well behind Dixie as far as progress goes. This year however, and particularly the last 3 months, had has really turned it on and showed us some fur. He had been hunting out about 250-400 yards like Dixie but has started hunting a little closer. Not sure if it is just because he is finding the squirrels that are closer or what. Seems as though he gets on a track and can work it out while the other dogs are getting deep to find one. He did very well yesterday and I was kinda upset with Dixie because the first couple of squirrels we killed he had treed.
The Skeeter nailed one about 150 yards out and I was really getting frustrated. She hasn't been hunted much since Robert was out of town quite a bit. Still she did good despite being out of shape and not tuned up.
Here are a few pics from Sunday
View from the truck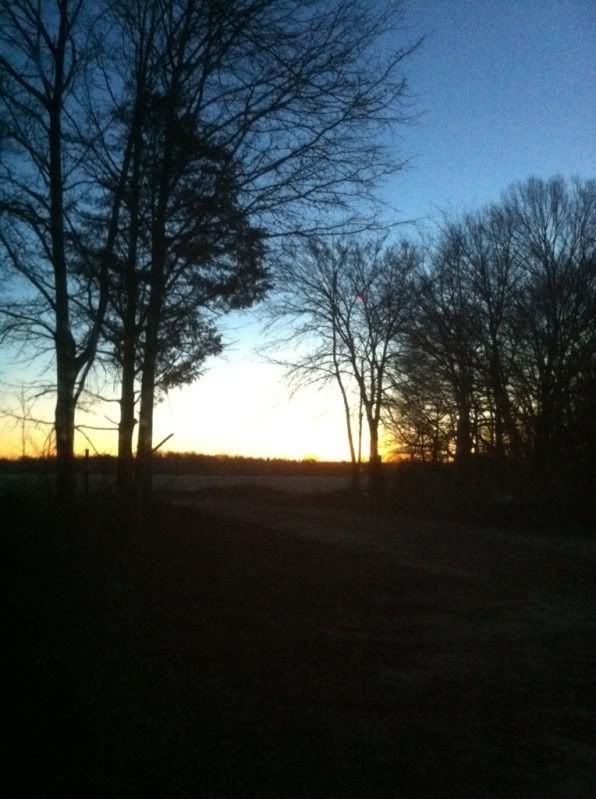 Daniel with Hunter and Robert with Skeeter and Dixie
Daniel again Me
Oh yeah here is a picture of the sasquatch trap at Bullies. I think they need to rebait it with Jack Links though: