Very deserving Mag!

Sounds like you guys had a great hunt!!!
Home of Double A's Pistol Pete
UMCA Nite Champion
UMCA Squirrel Champion
UMCA Grand Bench Champion
UMCA Grand Tree Champion
UMCA 2012 Mississippi State Squirrel hunt 4th Place
UMCA 2013 World Reserve Night Champion
UMCA 2013 World Bench Champion
10 Point
Posts: 552
Joined: Thu Jan 27, 2011 12:07 am
Location: Olive Branch, MS
---
I meant to add that there were 137 kids statewide that hunted today on the 7 hunts .
I got my second wind soooooooooo here are some pics .
Educational part
Gun safety and practice
The hunt
Serious squirrel spotter
Getting the kids on a squirrel ( no easy task
)
Some of the kids with their quarry
4 Point
Posts: 188
Joined: Mon Mar 01, 2010 8:24 pm
---
Guess what I was trying to say, is that our local news stations only seem to report all the crime and bad news. They very seldom report on the good things going on in the State, such as events like this. I personally would rather hear of the good things over all the negative.

Sent from my SCH-R760X using Tapatalk
A COUNTRY BOY CAN SURVIVE
HUNTING IS NOT A SPORT, IT'S A WAY OF LIFE

Be Carefull of The Words You Say. Just Keep Them Soft, And Sweet. You never Know From Day To Day, Which Ones You'll Have To Eat.
Pope&Young
Posts: 12321
Joined: Sun Sep 07, 2008 6:59 am
Location: Yazoo County MS
---
This is a great thing for the kids! All the kids had a great time and was smiling with excitement!
My boy is still all smiles! It was great to finally hunt with rcbain and Tap!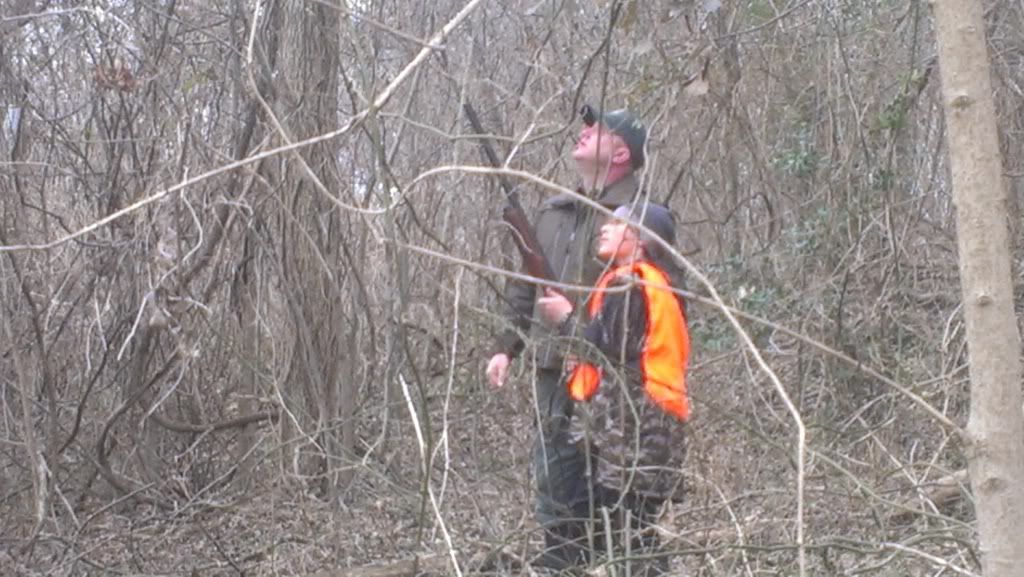 He found one of Bullies sitting logs-thinking logs.lol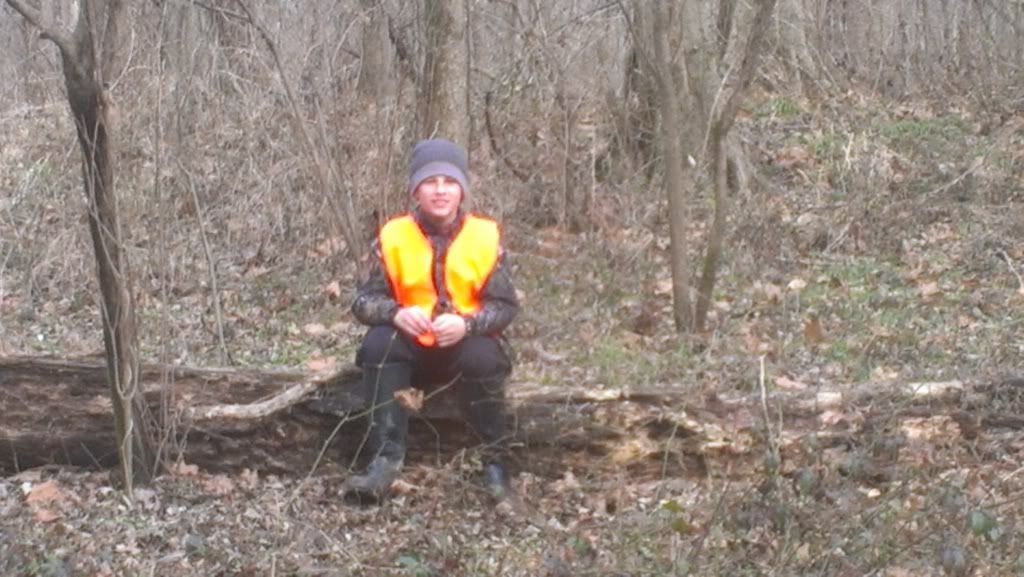 .rcbain on the left
.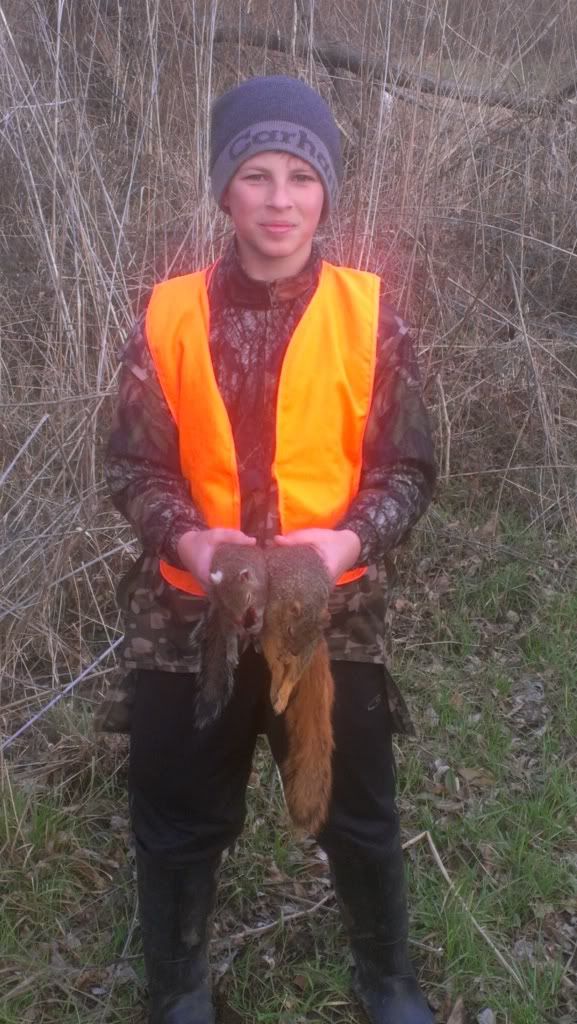 .
Rcbain, Tap, and my son.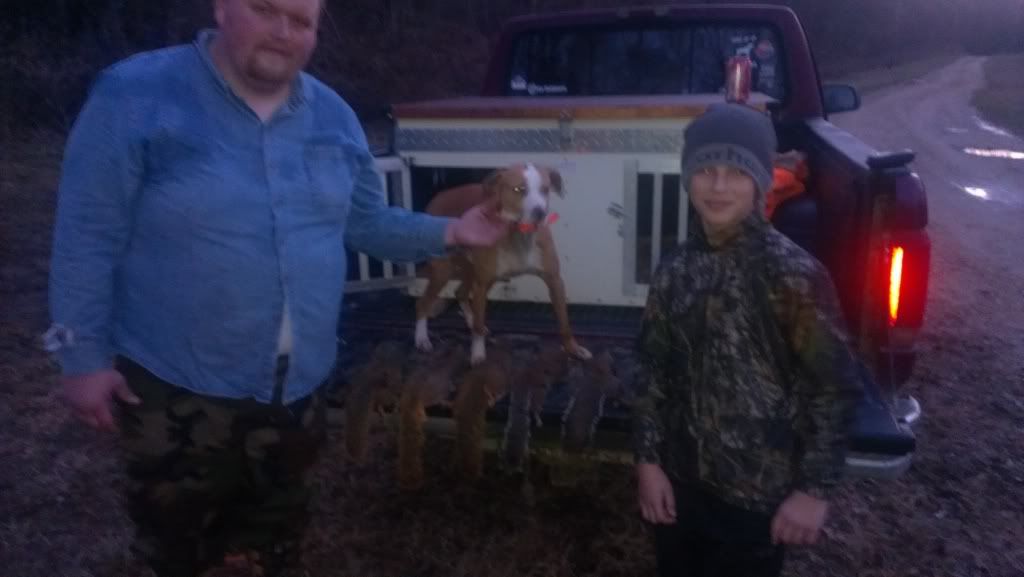 It was really great to see Tap work! Tap did good! This was our first time being around a squirrel dog and it was a great hunt.
Thanks to everyone that helped across the state!
Pope&Young
Posts: 3172
Joined: Fri May 28, 2010 7:41 pm
Location: BRANDON
---
Pope&Young
Posts: 2267
Joined: Thu Aug 07, 2008 10:52 am
Location: Florence MS
---
terry08 wrote:Guess what I was trying to say, is that our local news stations only seem to report all the crime and bad news. They very seldom report on the good things going on in the State, such as events like this. I personally would rather hear of the good things over all the negative.

Sent from my SCH-R760X using Tapatalk
Yes Sir , I agree a 100% . Seems as though all you ever hear about the the negative stuff ............. I think it is the world we live in
4 Point
Posts: 188
Joined: Mon Mar 01, 2010 8:24 pm
---
---
Return to Small Game & Varmits
Who is online
Users browsing this forum: Google [Bot] and 2 guests