We at "A Hunt Above" had the opportunity to take a brother and sister on a deep sea fishing trip in Destin Florida on April 28, 2007.
These 2 children have had a tough time and are on the way to recovery. Here are the details:
Meet Seth and Allie:
Seth has had symptoms of epilepsy in the past, but has not had a seizure in 2 years; however he does suffer from severe asthma. Seth is 8 years old and enjoys hunting, fishing, and baseball.
His sister Allie does have epilepsy and is currently being treated for a liver disease as well. Allie is 6 years old and likes to fish and do normal little girls things; however she does not like school. We told her that school was very important and she would get to liking school.
When Seth and Allie's mother contacted "A Hunt Above", we were told, neither Seth nor Allie had ever been to the ocean or the beach. We felt that we needed to do more than just a fishing trip. So, we decided to do a 4 hour fishing trip, and then spend some time on the beach.
Allie and Seth arrived to Destin, along with their mother, Kim, sister, Lindsey, grandparents, Frankie and Patricia, and a family friend, Tim, on Friday April 27th.
The next morning we arrived at our boat named the Katrina Ann at 6:30 AM. Going on the boat was Seth and Allie, Kim, the mother, Frankie, the granddad, Mike Macko (Director "A Hunt Above") and helper Joshua Macko. We meet the captain, Casey Weldon and mate Nick Kirby. After some instructions we were on our way to do some fishing.
We made it to our destination and it was no time that Allie and Seth had there first ever saltwater fish catch. They both caught a Red Snapper, which both had to be released because of size regulations. Here are the pictures of their first fish.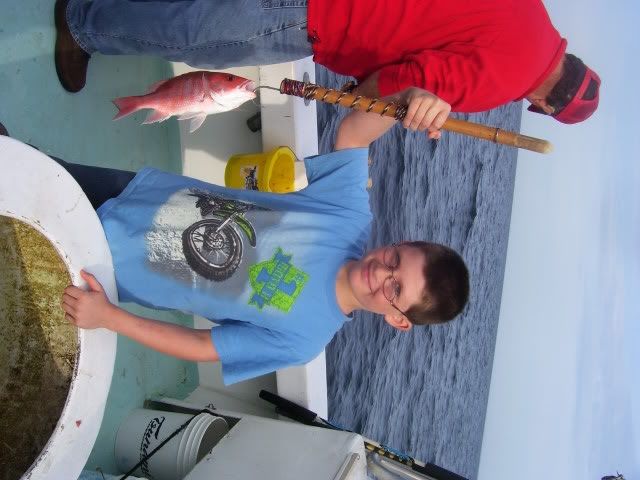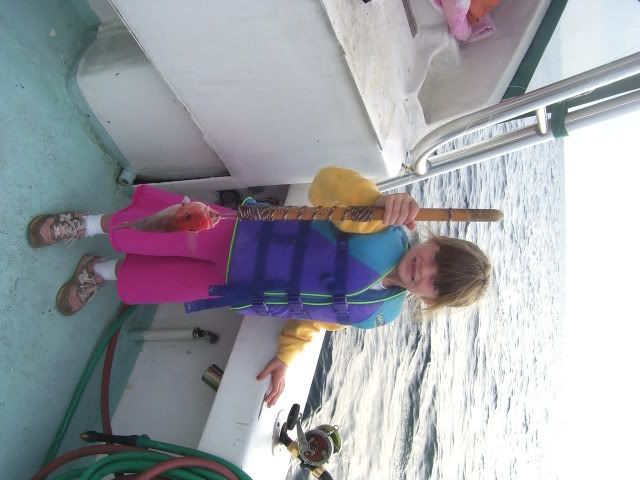 After catching and releasing their first fish we continued to catch fish after fish. Mike Macko was later told by Seth that he had caught 34 fish total, although most were released.
Seth and Allie also caught their first Grouper, which also had to be released because of size regulations. Here they are posing for the picture: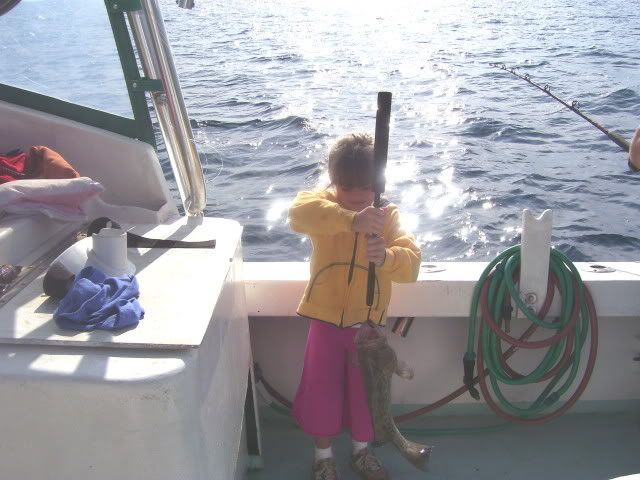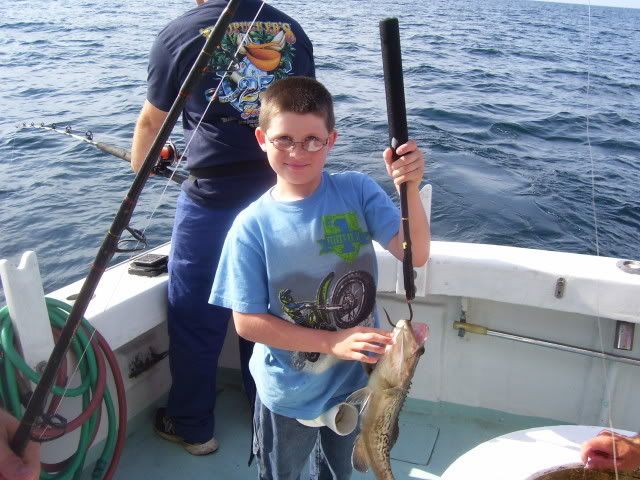 Here is Allie reeling in a big one:
After all that was said and done, Allie and Seth brought home 31 fish. There were 16 Red Snappers, 6 White Snappers, 8 Vermillion Snappers, and 1 Chocolate Porgy.
Here is a picture of the catch: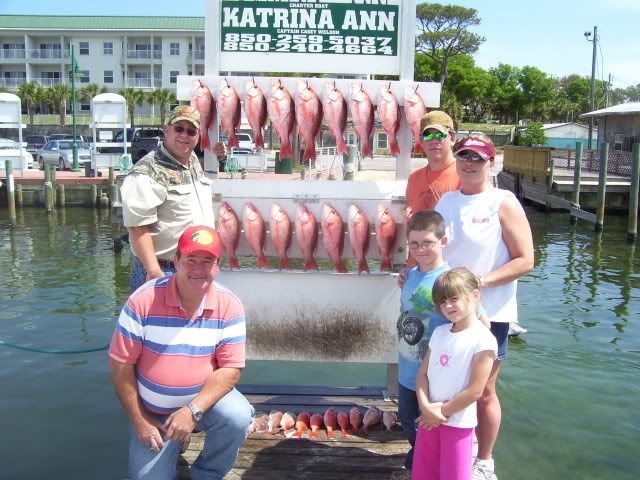 After the fishing trip, we all got cleaned up and went to the beach for a fun time. Allie, Seth, and their sister Lindsey enjoyed playing in the sand and in the water. Here they are stopping only for a minute for a picture.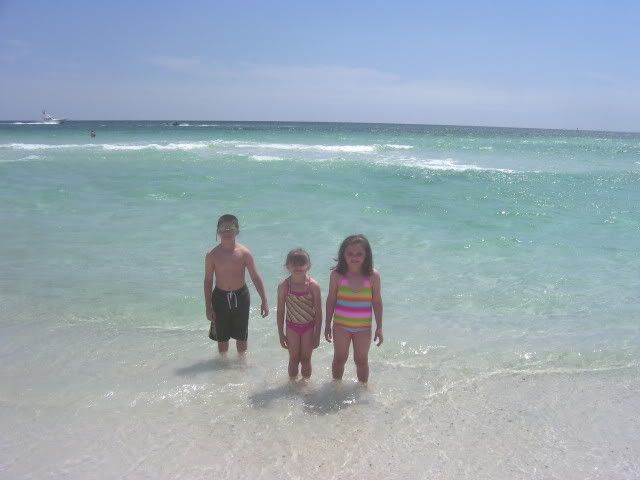 Everyone who made this trip was really thankful to the crew of the Katrina Ann for donating this trip. A prayer was said thanking the Lord and giving Him all the Glory.
We would like to also thank all of our supporters for the gifts received in order to keep this trip free for the children involved.
We at "A Hunt Above" pray for continual healing for Seth and Allie, along with prayers for their family.
If anyone wants to go on a fun fishing trip give Steve, the owner of the Katrina Ann, a call at 850-240-4664 or just call him and thank him for allowing this dream wish trip to come true for Seth and Allie.