We had a good turn out and had a good time eating and shooting the breeze.
The main winner was Aritt Davis and won the game camera. His son won the kids deer hunt in Holmes County next year.
We had prizes donated from Big Buck Sports in Ridgeland, MS. and Woods Tire and ATV in New Albany, MS.. We drew for tee shirts, caps, camo hydro backpack, and a deer stand blind.
"A Hunt Above" raised alomost $500 from this charity hunt. We would like to thank everyone involved to make this happen. We are planning for this to be an annual event, so maybe we can get more people to come next year.
There were a few folks who tried to make gray squirrels into black ones by various means...and of course there was the famous 2 tailed squirrel, one red tail and one black tail....hummm a little fishy...but all in all it was a great sucess...
Thank you for all who made this possible.
Below are some pictures from the event.
Getting ready to eat: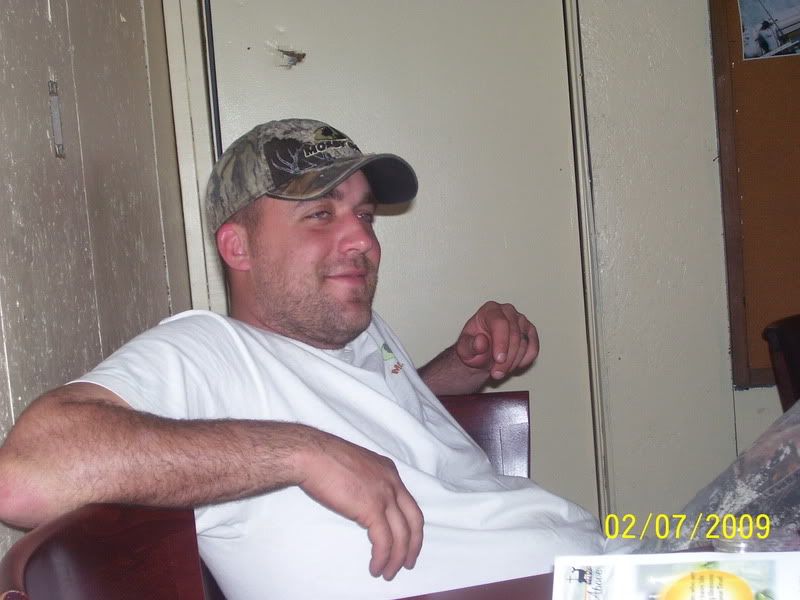 The total harvest..I believe there were around 21 harvested: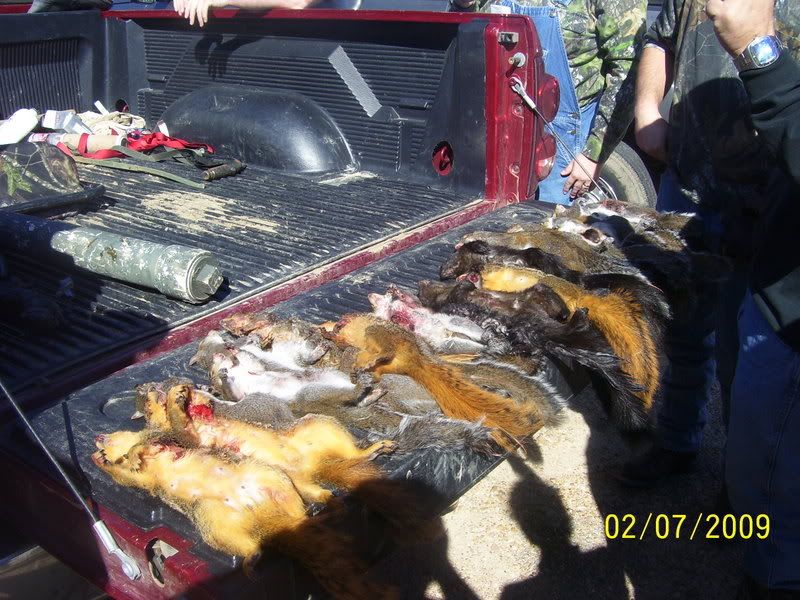 The whole group: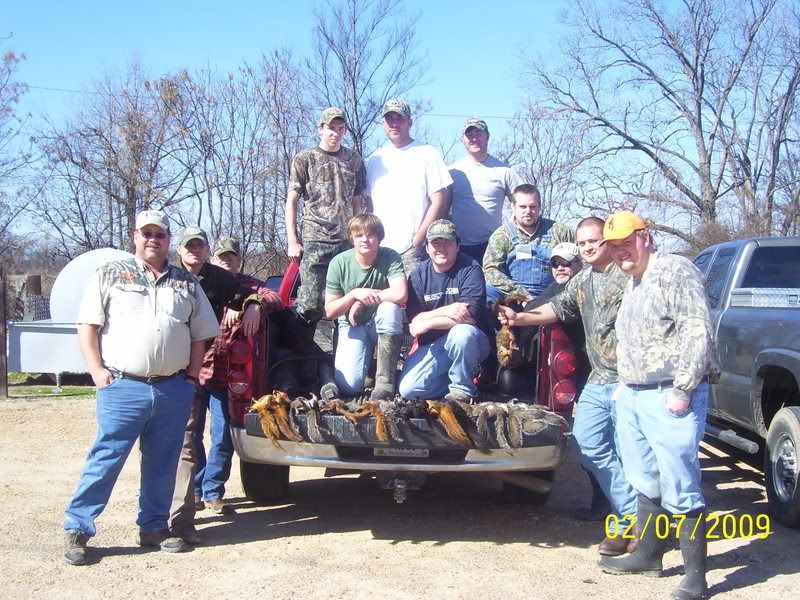 And last but not least the 2 tailed squirrel: