We had a young man contact us for a deer hunt. This young man has had a very tough life. When he was 19 he was involved in a horrible automobile accident. This accident killed his best friend and left him with a traumatic brain injury. He stayed in a coma for weeks and did not speak for over a year. He is confined to a wheelchair and only has use of his right arm and hand. Then to make matters worse his father was killed 4 years ago in an automobile accident leaving only his mother to care for him. He grew up hunting and fishing with his dad. We at A Hunt Above do take adults on a case by case basis and prayed about this application. We decided to fulfill this young man's dream.
Ya'll meet Andy.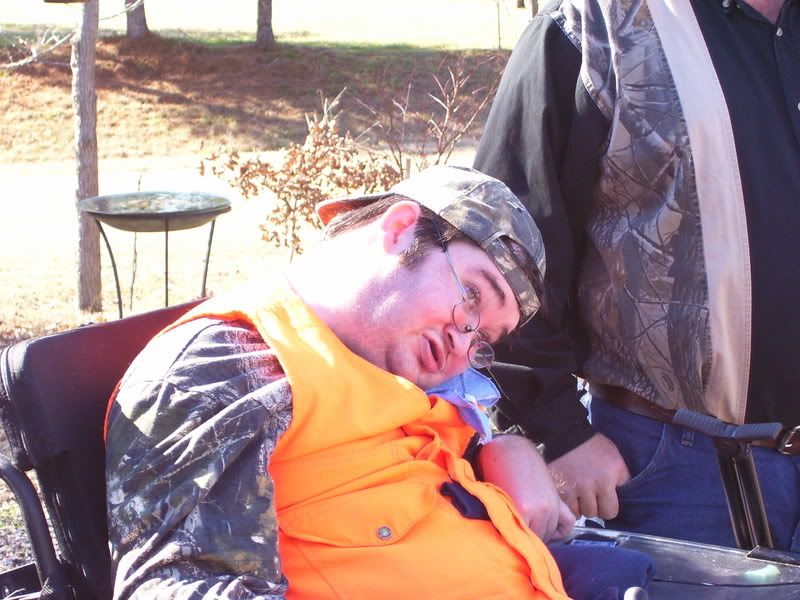 We took Andy out to West Wynne Farms in Holmes County, Mississippi which is owned by Don Wynne (the owner of Sonny's BBQ in Jackson and Brandon Ms.)
The hunt took place on New Years Eve (12/31/06). The set up was on a food plot. We tried several weapons to see which was best suited for Andy. We finally decided on a shotgun with buck shot. Andy wanted a family friend to sit with him on this hunt. This gentleman was Dr. William Hand. Also with us was Andy's mother, Sherry, Andy's sister, Mandy and Andy's grandmother, Wilma.
We left Andy and Dr. Hand around 3 pm. Right before dark we heard 2 shots coming from their direction. We went to the field they were in and Andy had shot at a doe. We searched for signs of a hit, but after a couple hours of looking we came up empty handed. Don told us that he would go back in the morning to look again. I received a call from Don at 10 am the next morning saying that they found the deer and that it was wounded and still alive. He stated the the deer had gone a long way through the night. The deer was a doe that weighed 95 pounds. Congrads Andy and here are some pictures:
The Set Up: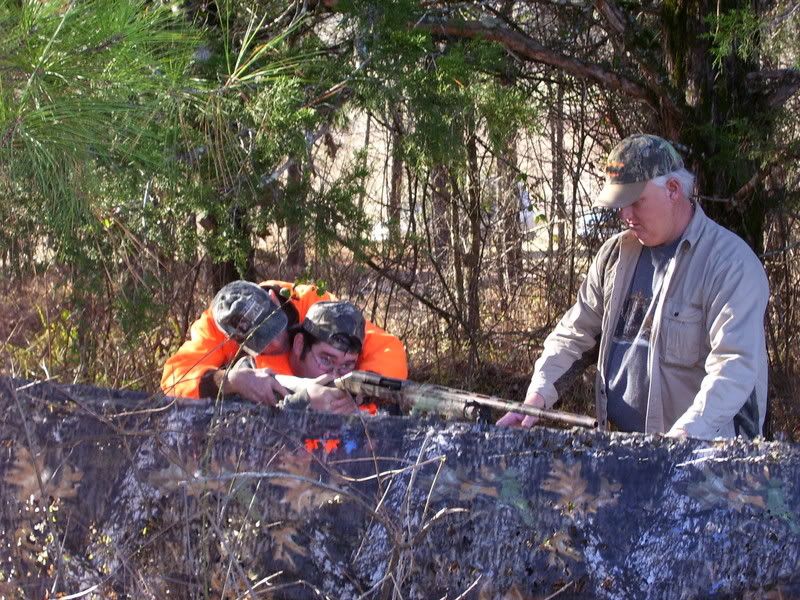 The tracker:
Don,Andy, and Me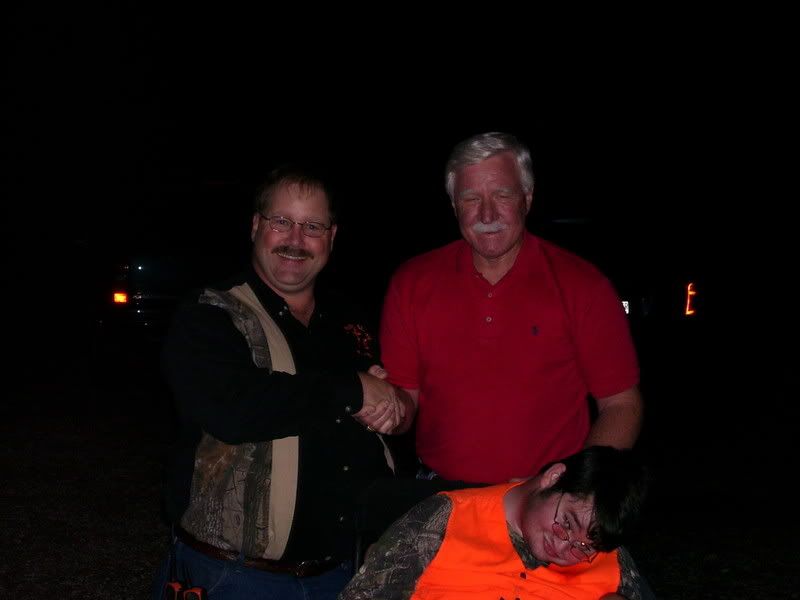 Andy's Doe: This doe went all night long and travel almost 2 miles. When the dog found it, the doe was still alive and had to be put down. I expect that the coyotes or other things made this doe look this bad.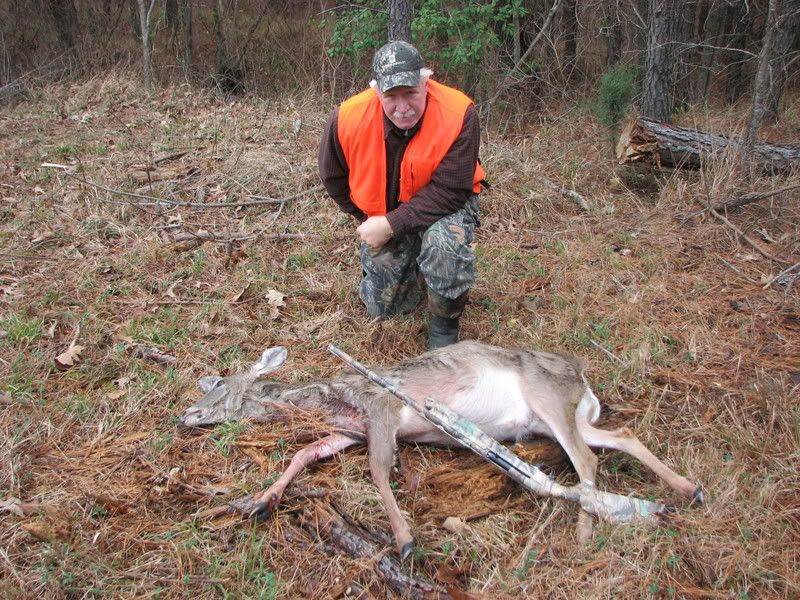 We would like to thank Don Wynne and all of of sponsors and the support of people like you all.
This hunt was in honor of Susan Snider.