Dylan and I took to the woods this morning for a VERY short hunt. He walked out on some ice and fell in getting his feet wet so we headed back home. Jiggs made 3 trees quick. We are gonna go back out in a little while.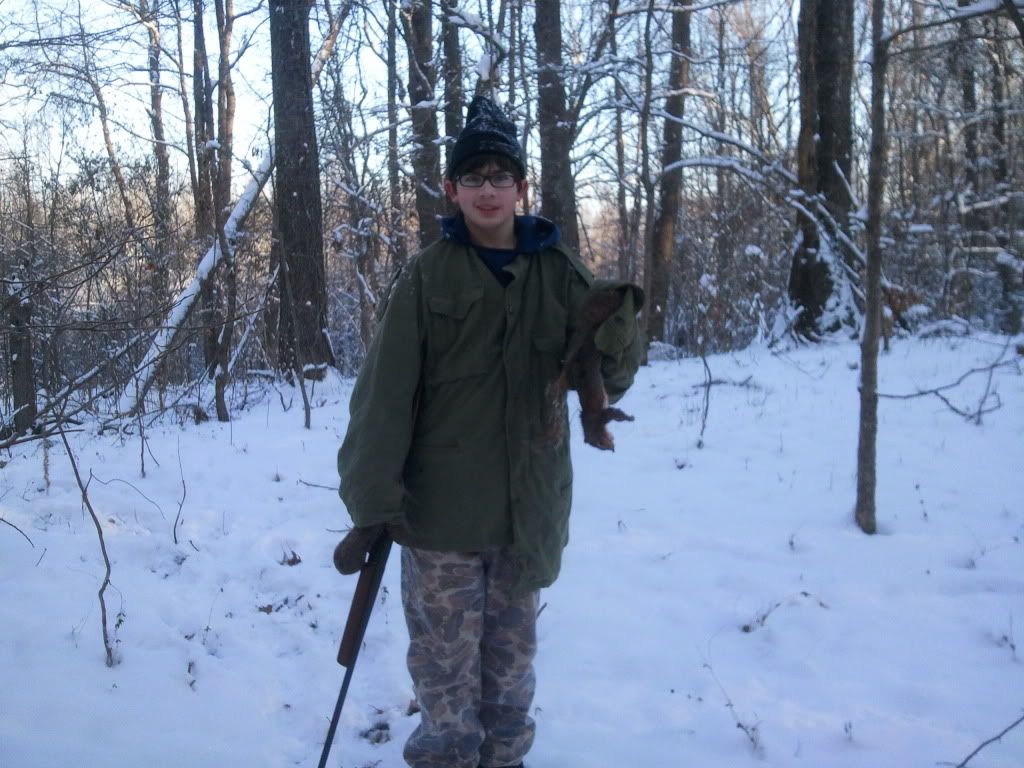 Jiggs was telling on this one.
Short video of Jiggs before I tied her.
http://s230.photobucket.com/albums/ee26 ... gssnow.mp4