The 2014 Squirrel, Sasquatch, and Ivory Billed Woodpecker Hunt was moved to Grenada, MS this year due to very high water at the White River, Arkansas camp. We had a fine time, some fine food, and good folks attending.
Bob Brown, Sumner, and Mike "Internal Clock" Beasley sitting around yapping.
VAHunter brought a FINE beef brisket in with him Saturday afternoon. It was some kinda good. We managed to scrap up some baked beans and slaw to go with it. Sure was good.
Getting after the coons! VAHunter, David Hill, Sumner, and Mike "Internal Clock" Beasley. Petey did really good and found two big ol coons for us.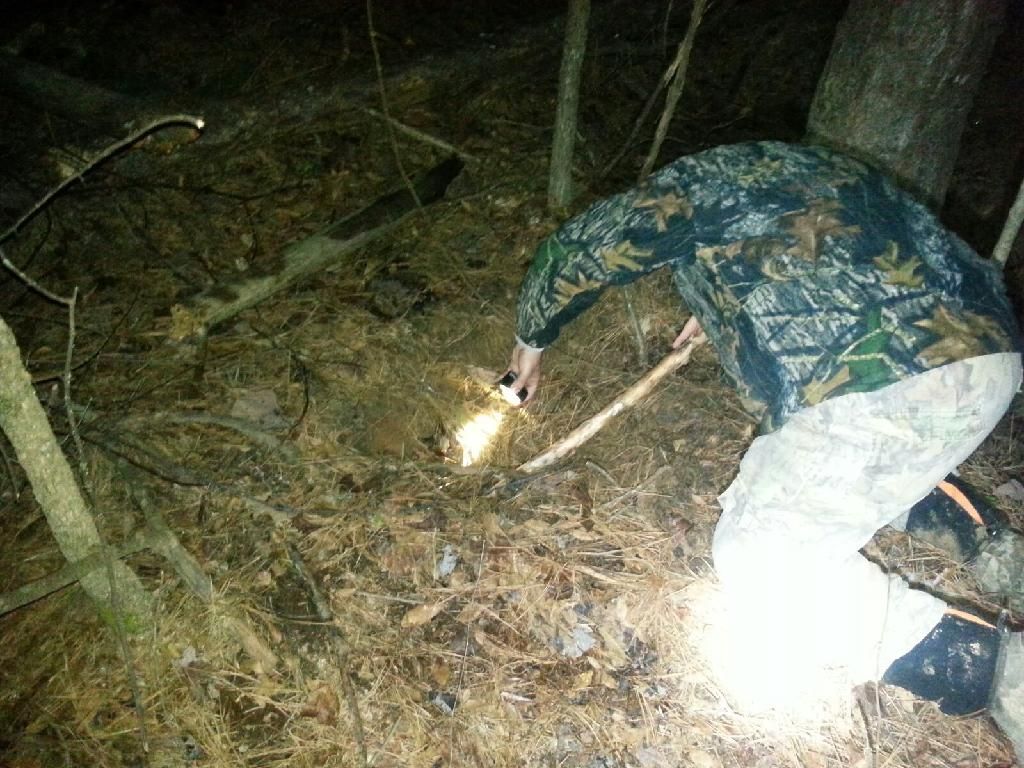 The first coon Petey treed shook off two shots from Deadeye Dave Hill and hit the ground running. The coon made it to a hole and was chewing on Petey's pretty good whenever he crawled in the hole. VAHunter tried for about 15 minutes to get the coon out of the hole and finally declared it unreachable. That's when yours truly stepped up and "Jeremy Garnered" that fuzzy rascal out of the hole!!!!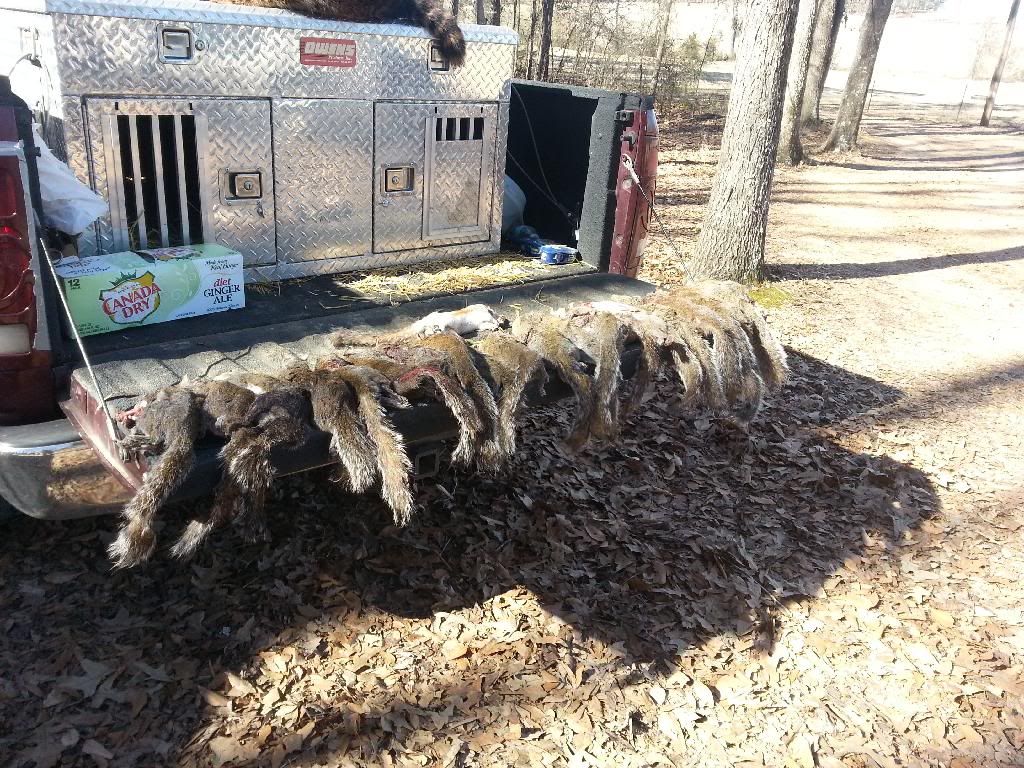 Tailgate shot from Sunday morning. VAHunter's Petey was on fire!!!! He easily treed 3/4 of the squirrels we saw this morning. I had forgotten to tell Jiggs we weren't trophy hunting and she spent the whole hunt looking for a trophy type buck squirrel. Anyway, Petey was the star of the show. He was getting it done. I think the dogs were as tired as the hunters and didn't want to get out of the box for a picture. There's 21 or 22 there and the coon that got "Garnered"!!
Jiggs couldn't find a super big buck type squirrel to tree so she found us a Non-Typical buck squirrel!!! Really unusual. Aaron Jr. is gonna try to taxidermy this one up.
Even after many years of tutelage as a sitting log apprentice under the greatest log finder of all, Magshooter, Davesmtcur still hasn't put it all together. Pitiful...pitiful. No one but Dave even tried that one out.
I don't have any pics from Saturday morning's hunt. Hopefully someone will add them. Had a great time with Taproot and his girls on Saturday. Those youngens are professional squirrel spotters!!!
Can't wait til the next time. I enjoyed it!