I have been into Primitive Firearms for several years and by Primitive I mean Black Powder, Round balls with Patches and a Flint ignition system.
Two years ago I approached a good friend and historically accurate gunbuilder Steven Flanagan, with a plan to build a new rifle that is called "The Black-Smith Gun"
Most firearms from the period we portray at Hatchie Run have very long barrels 42-50 inches in varying calibers some are cap lock but 90% are Flinters
Well the Black Smith gun will serve 2 purposes
1. Creative use of salvaged mistakes
2. Short enough to use in a shooting house
So Here is the story of Marissa
Most all gunbuilders from before and in the 1700's and early 1800's had helpers and apprentices
So
While forging a barrel that should be 44 inchs,the apprentice made a miss-hit around the 35 inch mark, ruining the work so the barrel was scrapped
Then while in-letting the barrel channel for a 46 inch barrel there was a knot in the wood that broke the stock tip off at around 34 inches
The stock was thrown in the corner with the other scrap
A while later a poor man came in wanting a hunting rifle that was as cheap as possible and offered to work for the gun builder/ blacksmith in trade for the rifle
Jerry turned out to be a good worker so the blacksmith started digging through the scrap heap for the best stuff
The barrel was salvaged cut back to 32 inches, turned octagon to round, bored and rifled at 54 caliber
The nice piece of Maple was salvaged and the lock was inletted
The lock is the only imported piece of the build
The rest of the pieces were hand forged from scrap metal
All my muzzleloaders have a name and here is my Marissa's namesake Marissa.
She is a 22 year old beauty that is, ACTIVE NAVY, home on leave and came to camp with her mom and our very own Uncle Buck. She also can talk the talk and consume beverages like a TRUE Sailor
Marissa used Marissa to win the womans shoot at our club this weekend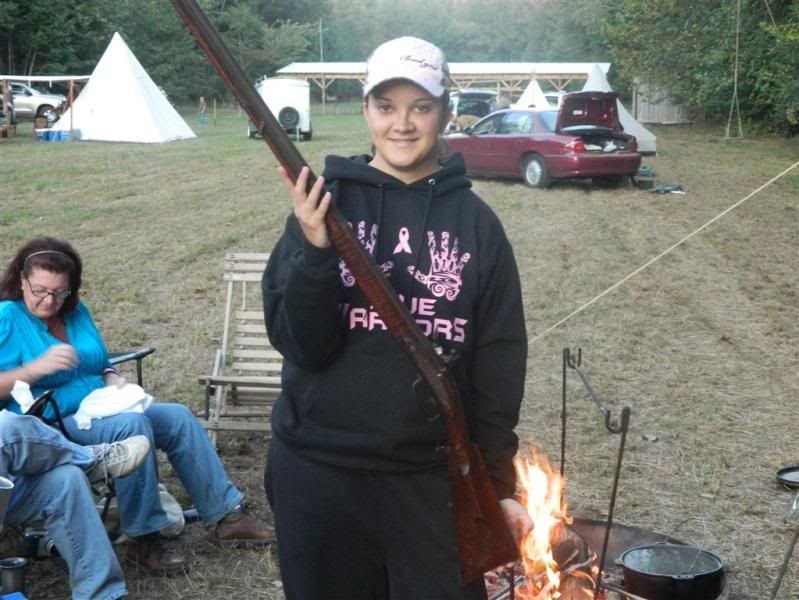 Now to some better pictures of "MY" Marissa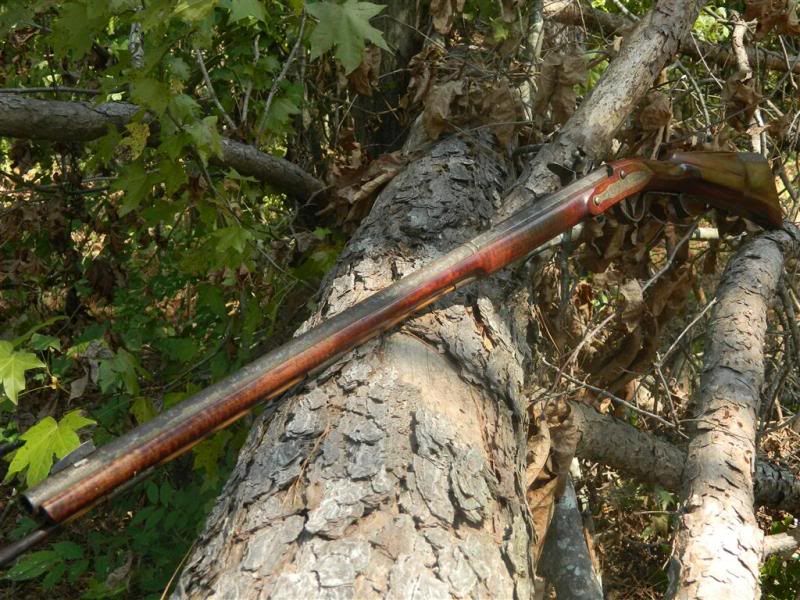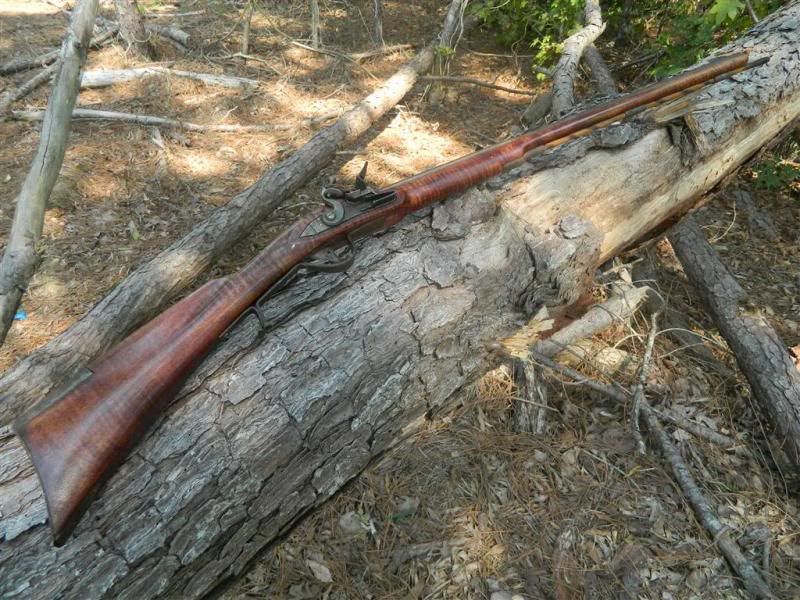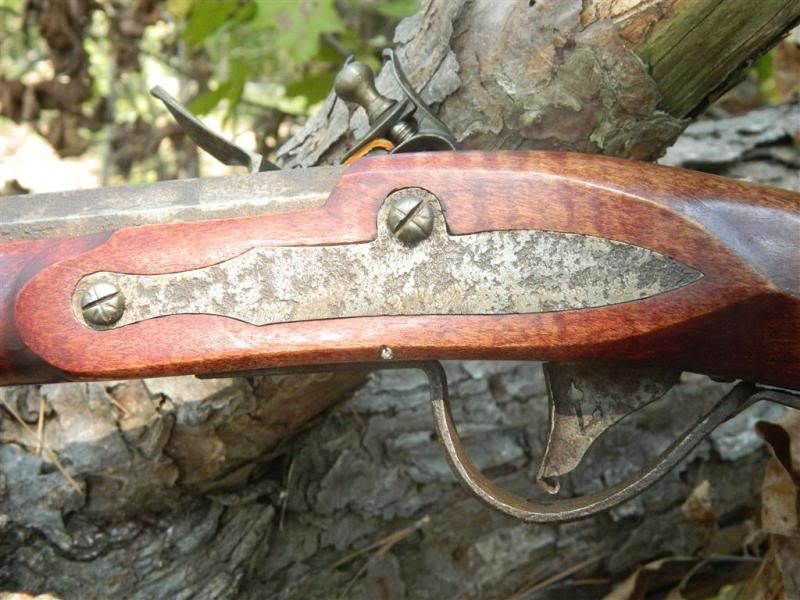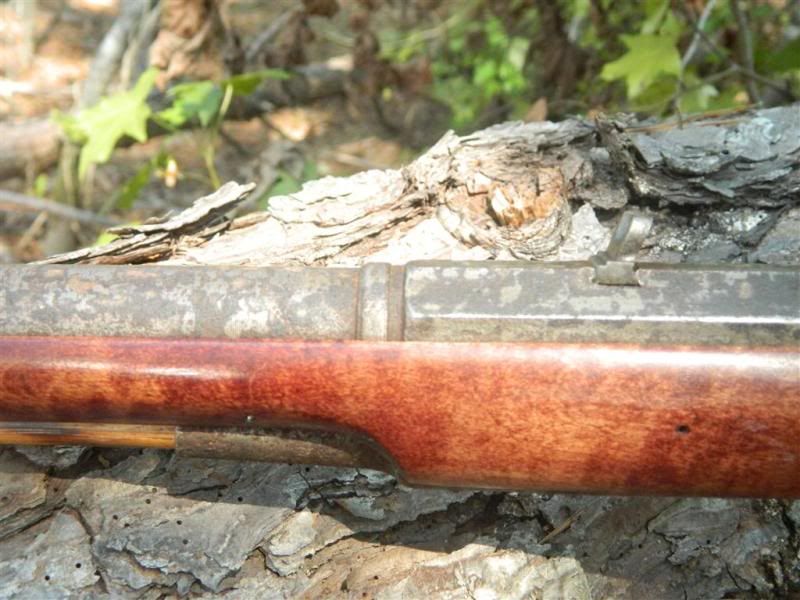 And on a lighter note I asked/requested/made Marissa put the first scratch on the gun just a small M in front of the cheekpiece that will be the first of many to come.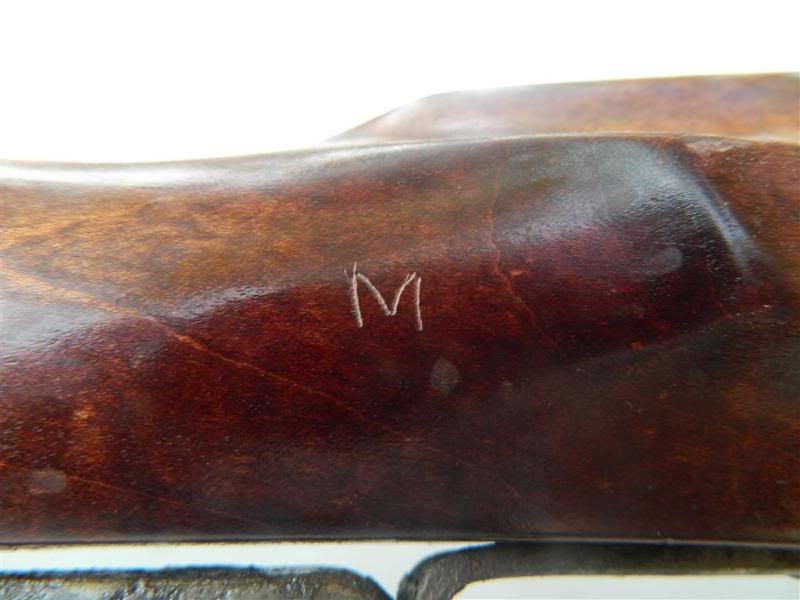 This is a hunting gun and will be taken care of: but wear and tear is going to happen, she will have stories to tell her shipmates when she goes back in service.
Thank You Marissa, Steven and all the good folks at camp It was a great time and helped in the healing process.