caught a bluegill on a crankbait :shocking: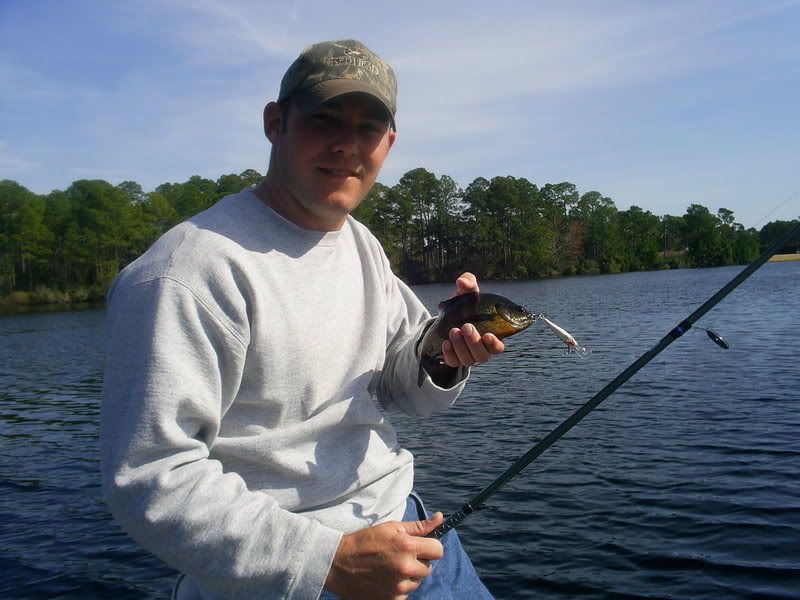 Boone&Crockett
Posts: 1260
Joined: Wed Dec 07, 2005 10:04 am
Location: crestview florida via Petal Ms.
---
It was very very hungry
Team 5 Co-Champion with Team 1 2014-2015
Team Genesis 2013-2014
Team Rack Blaster 2012-2013
Resident Geezer and Granpaw
Granpaw
Posts: 8332
Joined: Wed Jan 11, 2006 4:55 pm
Location: Ellard Ms
---
I have had the nail floating rapala's before, and had them hit spinner baits and plastic worms too.. Ain't nothing like catching a big ole bluegill on a ultra-light for some big fun !!!
Admin
Posts: 19420
Joined: Wed Dec 15, 2004 12:53 pm
Location: Olive Branch, MS
---
Pope&Young
Posts: 1656
Joined: Tue Jan 15, 2008 6:15 pm
Location: greenville,ms
---
I am ready for the trees to start looking like the ones in that pic.
Boone&Crockett
Posts: 1067
Joined: Sat Oct 27, 2007 10:56 pm
Location: Walls MS
---
Pretty cool, I have seen them little buggers hit all kinds of lures.
Get'em close and double-lung'em!!!
Support your troops!!!
"People sleep peaceably in their beds at night only because rough men stand ready to do violence on their behalf."
--George Orwell--
10 Point
Posts: 545
Joined: Thu Nov 29, 2007 2:08 am
Location: Paktiya province Afghanistan currently. Stationed at Fort Richardson, Alaska
---
---
Who is online
Users browsing this forum: No registered users and 1 guest