---
Chad, you and I will score and put team 10 way ahead...
Mike Macko
Team Perfect Ten Champions 2012-2013
Team Ironwood 2013-2014
Team The Rack Smackers 2014-2015
Team Backstrap Brotherhood Champions 2015-2016
Pope&Young
Posts: 5112
Joined: Mon Mar 12, 2007 6:25 pm
Location: Mississippi
---
RESPECT THE LAND AS WELL AS THE GAME YOU HUNT
'Life is like a coin You can spend it anyway you wish, but you can only spend it once'
Pope&Young
Posts: 11690
Joined: Wed Oct 10, 2007 8:19 am
Location: The Flat Lands of Mississippi
---
That doesn't look like a legal entry
Team 5 Co-Champion with Team 1 2014-2015
Team Genesis 2013-2014
Team Rack Blaster 2012-2013
Resident Geezer and Granpaw
Granpaw
Posts: 8404
Joined: Wed Jan 11, 2006 4:55 pm
Location: Bruce Ms
---
Fair chase my foot
2018-2019 member Team 5
.257 Weatherby Magnum W/4x16 X 50 Nikon Monarch
T/C Encore 35 Whelen W/Leupold VX-I 3-9 x 50
S&W M&P 15 Sport II 5.56
Ruger Blackhawk 357 Mag W/Millet Red Dot
Canon PowerShot SX40
HS
Pope&Young
Posts: 2330
Joined: Sat Sep 02, 2006 7:58 pm
Location: Baton Rouge, La
---
If LG can go deer fishing, this should be legal.
TEAM Rack Stackers aka THE WINNERS!!!
Pope&Young
Posts: 5724
Joined: Sat Dec 15, 2007 9:04 pm
Location: Alcorn county
---
chadbragg wrote:If LG can go deer fishing, this should be legal.
Deer fishing became a neccessary part of my hunting regime once my ole lady started limiting my ammunition supply. I had planned to put back a little extra money this go around and get some extra rounds but, alas, this economy (and my smoking habit) has made me unable to do so. Im not too let down about it though. It has its ups and downs, and takes little getting used to, but ya just cant beat the feeling of reeling a big one in!
As for the tied up deer, I say ifin its puttin food on the table, go for it.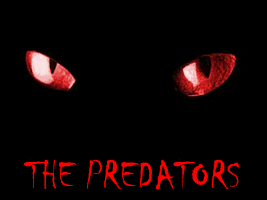 Pope&Young
Posts: 3262
Joined: Sun Jan 17, 2010 8:51 pm
Location: Bolton, MS
---
---
Return to Deer Contest 2012-2013
Who is online
Users browsing this forum: No registered users and 1 guest