Wellp yesterday didn't go too well.maybe today will be better

Sent from my SCH-I500 using Tapatalk 2
Rem. SPS 25-06-- rifle of choice for now
Gotta get a Barret 50BMG so I can go deer hunting
Matthews Z7 extreme
PoPo RZR 800- the carnage hauler and beer mobile
Can-am Renegade 940 by FCP
Boone&Crockett
Posts: 1047
Joined: Sun Jul 24, 2011 8:50 am
Location: Magee, MS
---
Good luck joshua. I aint been in the woods much at all lately but i plan on huntin this afternoon.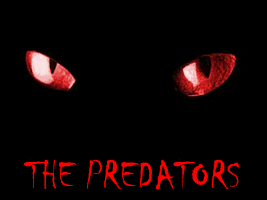 Pope&Young
Posts: 3262
Joined: Sun Jan 17, 2010 8:51 pm
Location: Bolton, MS
---
Work has kept me out of the woods more than usual this year...
Genesis 27:3 "Now then, get your weapons — your quiver and bow — and go out to the open country to hunt some wild game for me."
"Odocoileus Virginianus"-The original fast food
Hunt hard, Hunt long and Hunt safe
NRA LIFE MEMBER
6 Point
Posts: 288
Joined: Sun Aug 10, 2008 7:45 pm
---
I struck out at canemount... I should have whacked a doe at least but I didnt.

AND I lost my freaking range finder. Im not happy about this. I have been wanting a new rangefinder but I didnt want to buy one right now. So I guess a leica 1600B will be purchased when I get back in from offshore.
Rem. SPS 25-06-- rifle of choice for now
Gotta get a Barret 50BMG so I can go deer hunting
Matthews Z7 extreme
PoPo RZR 800- the carnage hauler and beer mobile
Can-am Renegade 940 by FCP
Boone&Crockett
Posts: 1047
Joined: Sun Jul 24, 2011 8:50 am
Location: Magee, MS
---
Got busted by a Doe at 10 yds, while trying turn in stand, yesterday morning. Had one at about 25 yards on evening hunt at dark. Wasn't sure if it was doe or button buck, had to let it walk. Nothing this a.m. In tree for evening now.
Genesis 27:3 "Now then, get your weapons — your quiver and bow — and go out to the open country to hunt some wild game for me."
"Odocoileus Virginianus"-The original fast food
Hunt hard, Hunt long and Hunt safe
NRA LIFE MEMBER
6 Point
Posts: 288
Joined: Sun Aug 10, 2008 7:45 pm
---
ohhh god my trigger finger feels like it is about to fall offf... I gots to use this thing!!!! Im to the point that Im even looking to go kill some tree rats
Rem. SPS 25-06-- rifle of choice for now
Gotta get a Barret 50BMG so I can go deer hunting
Matthews Z7 extreme
PoPo RZR 800- the carnage hauler and beer mobile
Can-am Renegade 940 by FCP
Boone&Crockett
Posts: 1047
Joined: Sun Jul 24, 2011 8:50 am
Location: Magee, MS
---
---
Return to Deer Contest 2012-2013
Who is online
Users browsing this forum: No registered users and 1 guest