Congratulations to chadbragg!
2018-2019 member Team 5
.257 Weatherby Magnum W/4x16 X 50 Nikon Monarch
T/C Encore 35 Whelen W/Leupold VX-I 3-9 x 50
S&W M&P 15 Sport II 5.56
Ruger Blackhawk 357 Mag W/Millet Red Dot
Canon PowerShot SX40
HS
Pope&Young
Posts: 2337
Joined: Sat Sep 02, 2006 7:58 pm
Location: Baton Rouge, La
---
Thanks. I owe it to the love sick suicidal buck that wandered by my stand this morning!
TEAM Rack Stackers aka THE WINNERS!!!
Pope&Young
Posts: 5736
Joined: Sat Dec 15, 2007 9:04 pm
Location: Alcorn county
---
no luck....all skill...
Mike Macko
Team Perfect Ten Champions 2012-2013
Team Ironwood 2013-2014
Team The Rack Smackers 2014-2015
Team Backstrap Brotherhood Champions 2015-2016
Pope&Young
Posts: 5112
Joined: Mon Mar 12, 2007 6:25 pm
Location: Mississippi
---
Congratulations Chad! Whether it's luck or skill you got the job done. I'm ready for our deer to get love sick, but the bucks are still together right now. Ours don't normally turn on until around Christmas. You have to be careful what you shoot around here this early. This was the day before Thanksgiving.
Pope&Young
Posts: 2973
Joined: Thu Jan 04, 2007 8:36 pm
Location: SW Mississippi
---
Congrats

Sent from my SCH-I500 using Tapatalk 2
A COUNTRY BOY CAN SURVIVE
HUNTING IS NOT A SPORT, IT'S A WAY OF LIFE

Be Carefull of The Words You Say. Just Keep Them Soft, And Sweet. You never Know From Day To Day, Which Ones You'll Have To Eat.
Pope&Young
Posts: 12247
Joined: Sun Sep 07, 2008 6:59 am
Location: Yazoo County MS
---
Musta been the ozonics.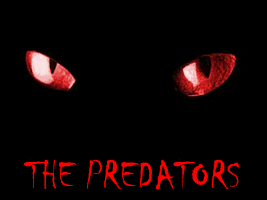 Pope&Young
Posts: 3262
Joined: Sun Jan 17, 2010 8:51 pm
Location: Bolton, MS
---
congrats chadd
Triple Threat 2015- 2016
Serious Six
2014-2015
Rajun Sardis Bucks
2013-2014 deer hunting champs
life is great the oppurtunity to hunt and fish make it even better
Pope&Young
Posts: 4572
Joined: Wed Jul 02, 2008 1:46 pm
Location: Raymond Ms
---
---
Return to Deer Contest 2012-2013
Who is online
Users browsing this forum: No registered users and 2 guests