21Days til Dove season here in central TX. I've been skeet shooting a couple of times getting ready.Looks like lots of native birds and lots of Sunflowers and thats usually a good combo.Ever since I was a kid in MS.I have always started getting excited when Dove season was getting close.My Dad always made sure we had a place to shoot and for that I am Thankful!Have a Good Weekend Mississippi Hunters,Si
Non-Typical
Posts: 963
Joined: Sat Apr 15, 2006 6:41 pm
Location: central TX.(From SE MS.)
---
Good luck Sid.
A COUNTRY BOY CAN SURVIVE
HUNTING IS NOT A SPORT, IT'S A WAY OF LIFE

Be Carefull of The Words You Say. Just Keep Them Soft, And Sweet. You never Know From Day To Day, Which Ones You'll Have To Eat.
Pope&Young
Posts: 12307
Joined: Sun Sep 07, 2008 6:59 am
Location: Yazoo County MS
---
Anyone doing any dove hunting on the 1st? I'm excited....fields are ready....not many birds though.
Spike
Posts: 55
Joined: Thu Jan 20, 2011 9:50 am
Location: Memphis/North Mississippi
---
Also, anyone have experience with the Miss. public Dove fields?
Spike
Posts: 55
Joined: Thu Jan 20, 2011 9:50 am
Location: Memphis/North Mississippi
---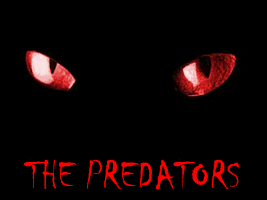 Pope&Young
Posts: 3262
Joined: Sun Jan 17, 2010 8:51 pm
Location: Bolton, MS
---
I love to dove hunt! But, I don't have anywhere lined up this year. Might have to sit this one out and cook some BBQ.
The Paterfamilias of Modern Squirrel Hunting
.
Current B&S World Record Holder 1.96 B&S points taken in the Mississippi Hills.
QSMA President and resident expert on all things squirrel.
NRA Life Member/Desoto Rifle and Pistol Club
QSMA Know-it-All
Posts: 3202
Joined: Thu Feb 25, 2010 9:33 am
Location: Hernando, MS
---
Looking forward to it! Its always a fun day for us, even if there are no doves.
Admin
Posts: 19656
Joined: Wed Dec 15, 2004 12:53 pm
Location: Olive Branch, MS
---
I've always said a day in the woods is a day well spent regardless of the amout of Game You bag.But a Dove Gumbo would be great!
Non-Typical
Posts: 963
Joined: Sat Apr 15, 2006 6:41 pm
Location: central TX.(From SE MS.)
---
Doves were the first thing I ever hunted. I was prob 13 or 14 and could bust skeet all day long. I took 4 boxes of shells for my 20 gauge and came home with no shells and 11 birds. It was a very humbling experience but so much fun!!
Spike
Posts: 55
Joined: Thu Jan 20, 2011 9:50 am
Location: Memphis/North Mississippi
---
---
Return to Small Game & Varmits
Who is online
Users browsing this forum: No registered users and 1 guest