Moderator: Bullie
Forum rules
1. The QSMA President has the right to EDIT/DELETE anything in this forum as he sees fit.
2. Any disagreements in this forum will first be addressed by his royal highness, the QSMA President.
3. In the event a dispute can not/ will not be addressed by the QSMA President, an outside arbitrator (gtk) will offer his opinion.
4. This is a PRO-QSMA forum.
And He is a goodern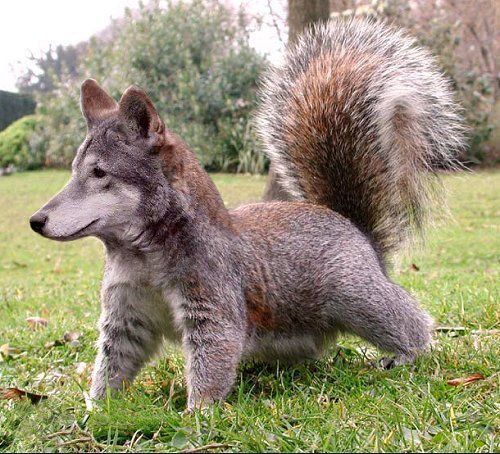 Team 5 Co-Champion with Team 1 2014-2015
Team Genesis 2013-2014
Team Rack Blaster 2012-2013
Resident Geezer and Granpaw
Granpaw
Posts: 8348
Joined: Wed Jan 11, 2006 4:55 pm
Location: Bruce Ms
---
That is one fine looking dog.

Sent from my SCH-I500 using Tapatalk 2
A COUNTRY BOY CAN SURVIVE
HUNTING IS NOT A SPORT, IT'S A WAY OF LIFE

Be Carefull of The Words You Say. Just Keep Them Soft, And Sweet. You never Know From Day To Day, Which Ones You'll Have To Eat.
Pope&Young
Posts: 12091
Joined: Sun Sep 07, 2008 6:59 am
Location: Yazoo County MS
---
You need to shoot that thing. What a disgrace.
The Paterfamilias of Modern Squirrel Hunting
.
Current B&S World Record Holder 1.96 B&S points taken in the Mississippi Hills.
QSMA President and resident expert on all things squirrel.
NRA Life Member/Desoto Rifle and Pistol Club
QSMA Know-it-All
Posts: 3192
Joined: Thu Feb 25, 2010 9:33 am
Location: Hernando, MS
---
What breed do you call that

Sent from my Milestone X using Tapatalk 2
RESPECT THE LAND AS WELL AS THE GAME YOU HUNT
'Life is like a coin You can spend it anyway you wish, but you can only spend it once'
Pope&Young
Posts: 11625
Joined: Wed Oct 10, 2007 8:19 am
Location: The Flat Lands of Mississippi
---
Looks like the Bench-Legged Siberian Tree-rat Hound HAHA
button buck
Posts: 9
Joined: Sat Sep 22, 2012 4:56 pm
---
---
Who is online
Users browsing this forum: No registered users and 0 guests