I hunted Jiggs Saturday morning, Sunday afternoon, Monday morning and afternoon, and this morning. There is no telling how many trees she made but I had a hard time seeing the squirrels. The leaves combined with getting really kinda elderly and requiring old folks glasses (bifocals) has taken a toll on my squirrel finding. Not being able to see and I didn't shoot if I didn't see the squirrel added up to a whole lot of trees we just walked away from... Had a fine time though. Jiggs is gimpy after being hunted so hard and is hanging out on her bed. ;D
Jiggs hating on one.
She was telling on this one.
Saturday afternoon tailgate. Having a shooter with me helped a good bit. I have been enjoying the hospitality of Lee Sturdivant from Lyon, MS. He has been showing me around a little down at Moon Lake. This is his grandson Dalton with Jiggs.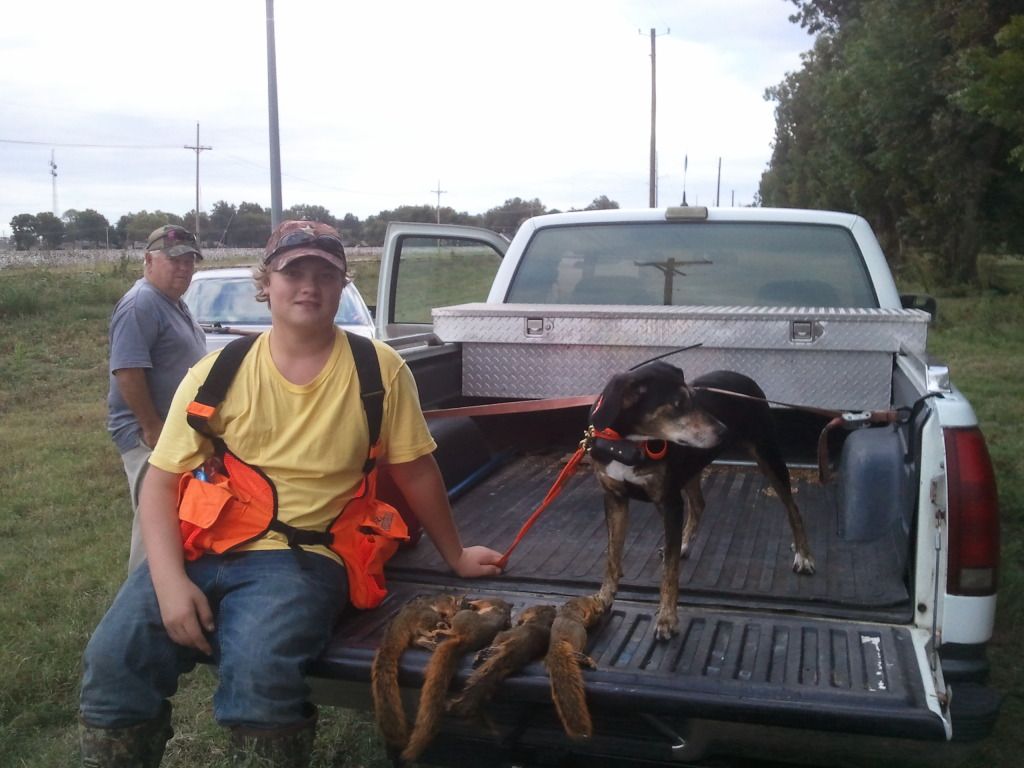 Pics of Moon Lake at Sunrise.