Next rifle is a 7mm 08, without a doubt but there was a couple more itches to scratch before I get the 7mm 08.
I have recently purchased a rifle in a calibre that I have been thinking about for years. It is a Sako Model 75, in 22-250. I was lucky enough to come upon a second hand rifle, that had seen very little use and was already screw cut to take a Reflex T4 Moderator. It is in stainless steel with a synthetic stock. I paid the equivalent of $1170 for it, for which price, you'd probably get a new one in the U.S. I took it along to my local riflesmith, who worked me up a load for it. I put a Hakko 3-12 x 50 scope on it, on Sako Opti Mounts. Hakko is a Japanese Scope, probably made by one of the bigger scope houses. At $400 over here, it cannot be better than middle range and certainly not up to the clarity of the Swarovskis that I'd prefer. However, one has to cut one's suit to suit one's cloth. I need to save for the Swarovski.
This is it.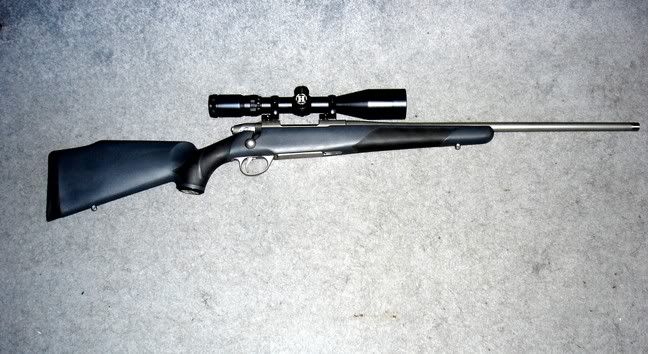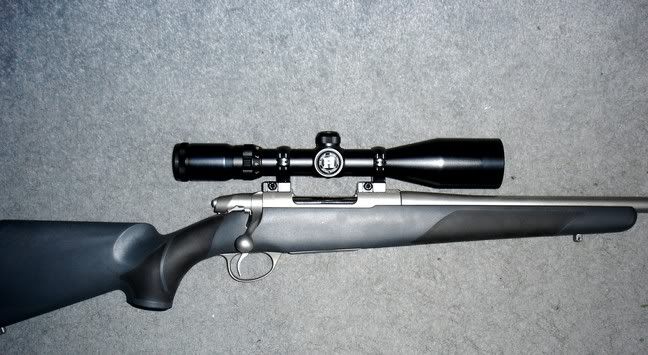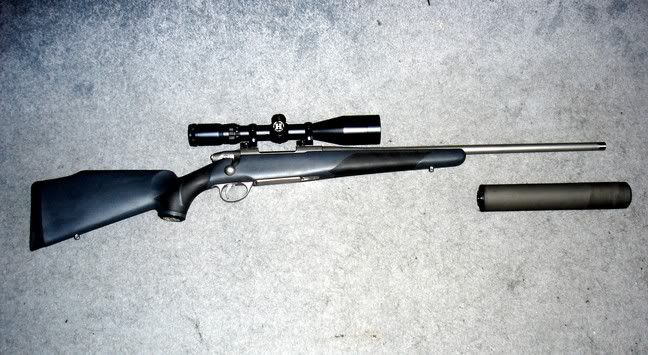 I also sold off my Tikka, in .243 and replaced it with a Sauer Outback, same as my 25-06. The Sauer is a lovely piece of kit. Mike, the riflesmith, worked me up a 100gn load for that. I need a 100gn load to be legal for red deer. Mike does not like 100gn bullets in a .243, he says that they are difficult to get shooting well.
Here it is.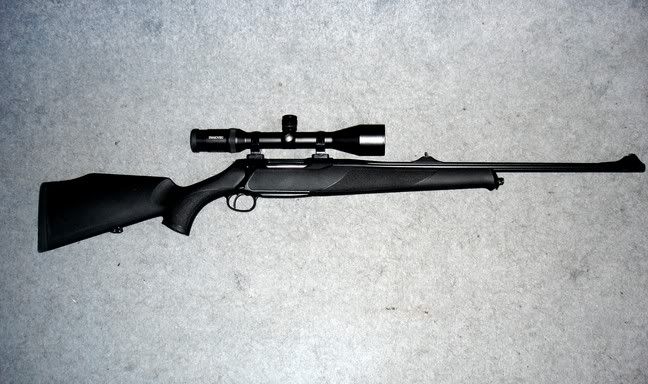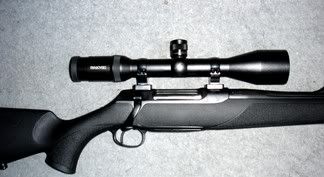 However, you can see from the test targets here that they shoot well enough.
The 22-250 is shooting an average of 0.383" centre to centre, over four, three shot groups, the best one being 0.236"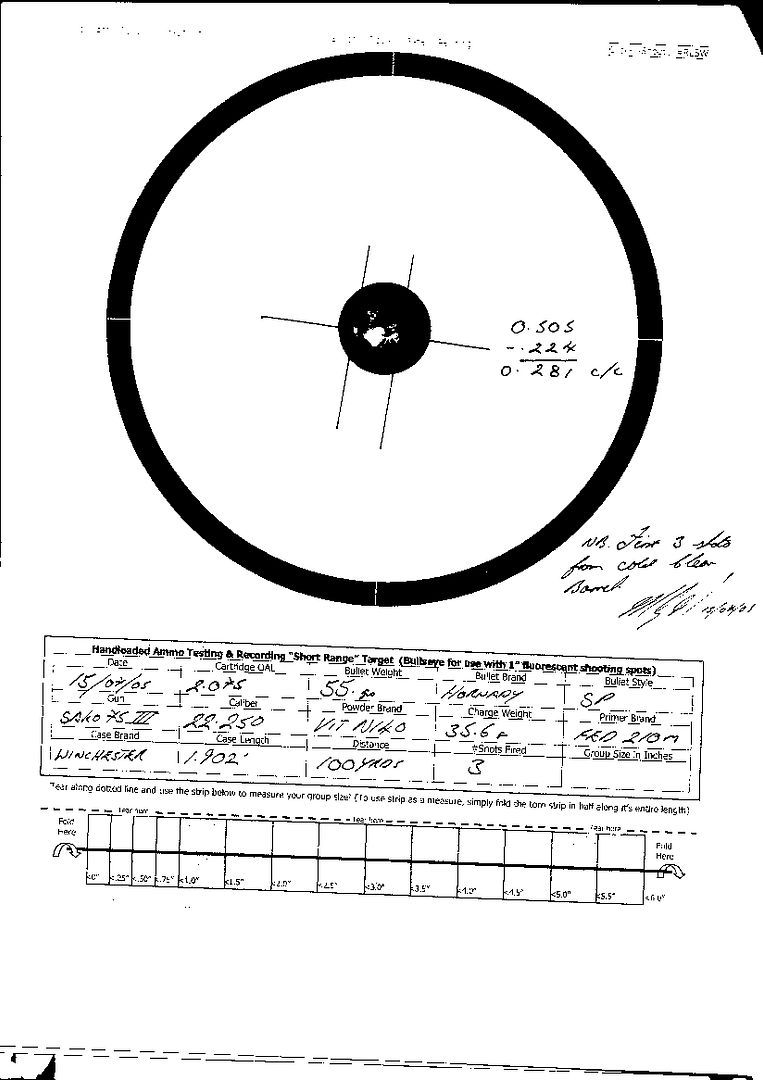 http://img.photobucket.com/albums/v517/ ... arget2.bmp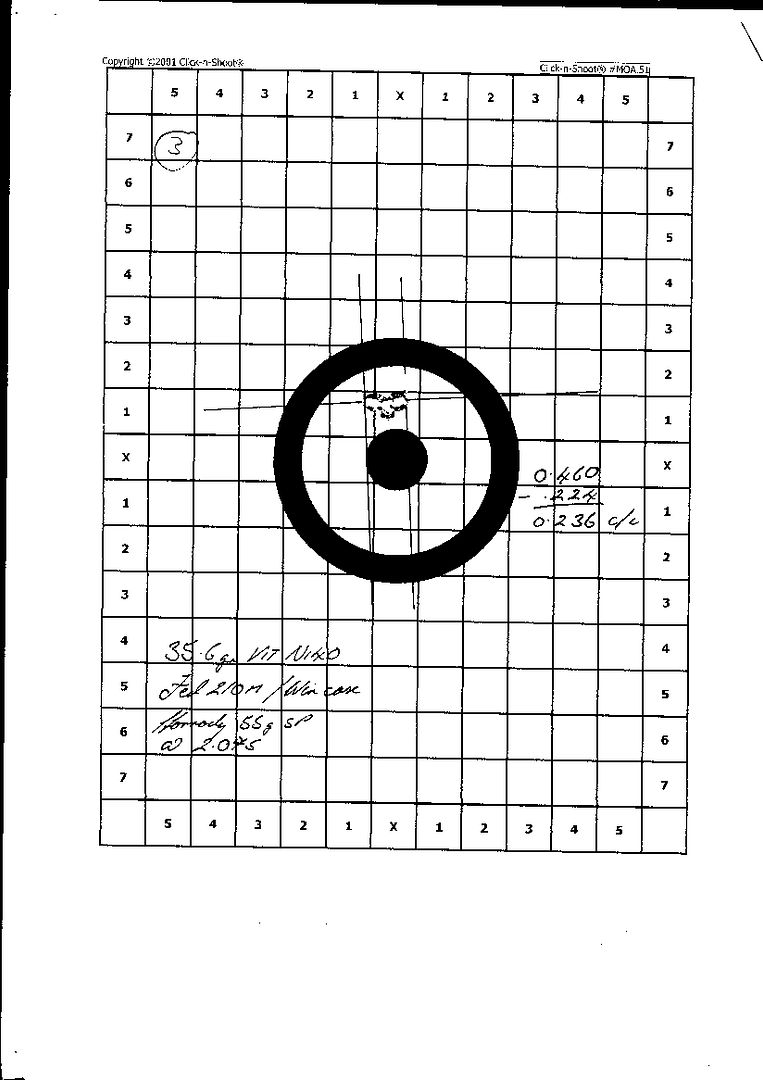 http://img.photobucket.com/albums/v517/ ... target.bmp
The .243 can shoot a three shot group at 0.471 centre to centre.
http://img.photobucket.com/albums/v517/ ... arget2.bmp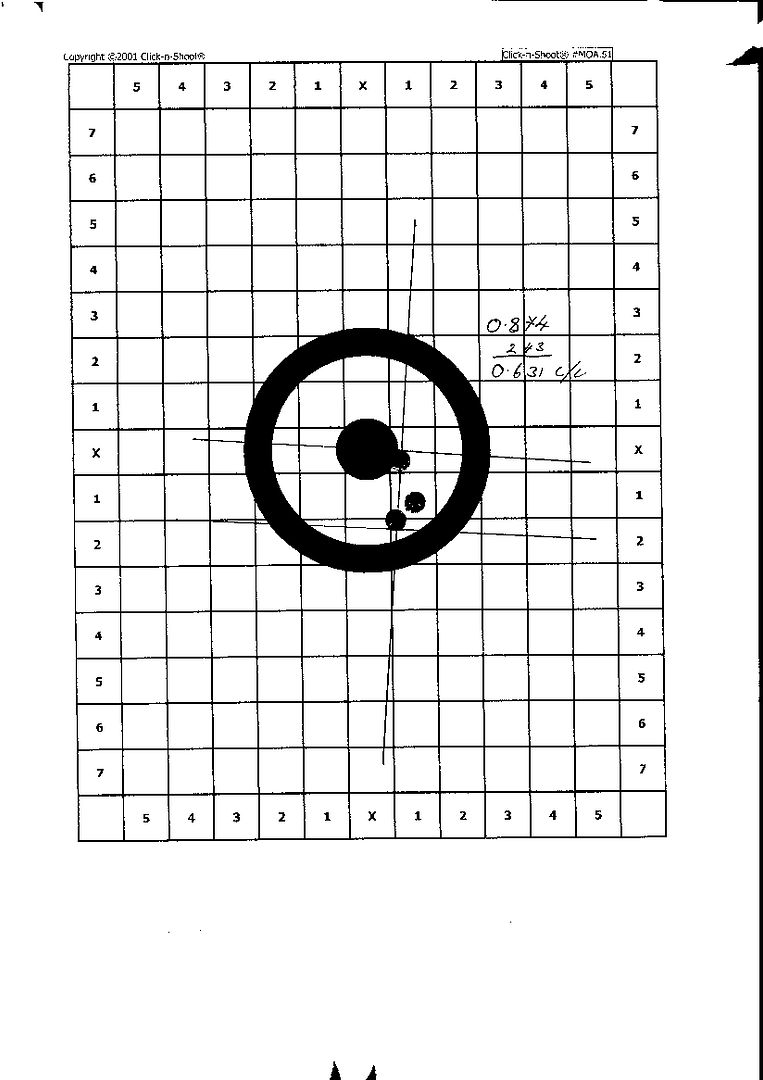 Sadly, that is what the rifles can do in the hands of a former Marine Sniper, not necessarily in mine. However, it does give one tremendous confidence in the equipment and if it fails, I'll certainly know to look no further than the Mirror!!
I can't seem to get the target pictures up. They are bmp files on photobucket. The links work though. Can anyone help??
Roebuck.