Aaron, Fourth, Garner and family, Hailchaser, and a whole bunch of young guns and assorted parents made a hunt this afternoon. We had a fine time. The squirrels were holding pretty tight but we did manage to get 9 down to the dogs. There was many a shot fired this evening!!!! I got out in front of the main group a few times to tie the dog and looking back, it seemed liked a pumpkin patch was following me through the woods.
Had a fine time... Lets do it again.
The hunting party.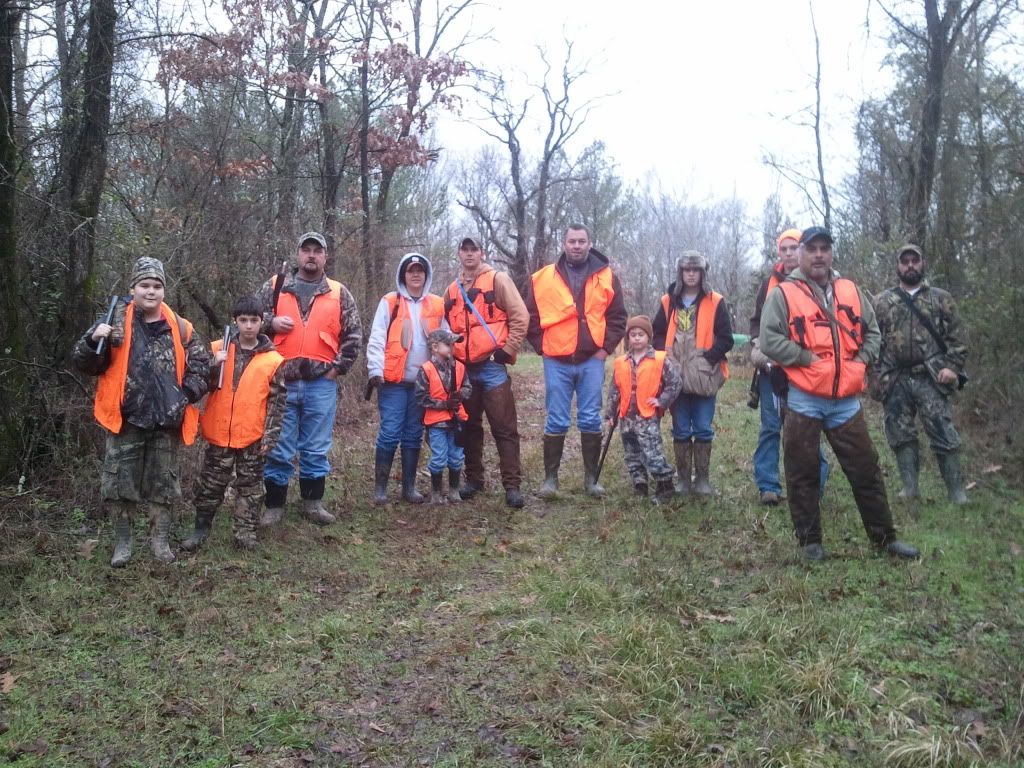 The tailgate shot!!! Young guns getting it done.