Moderator: Bullie
Forum rules
1. The QSMA President has the right to EDIT/DELETE anything in this forum as he sees fit.
2. Any disagreements in this forum will first be addressed by his royal highness, the QSMA President.
3. In the event a dispute can not/ will not be addressed by the QSMA President, an outside arbitrator (gtk) will offer his opinion.
4. This is a PRO-QSMA forum.
Made a good round the other day , heck of a good one .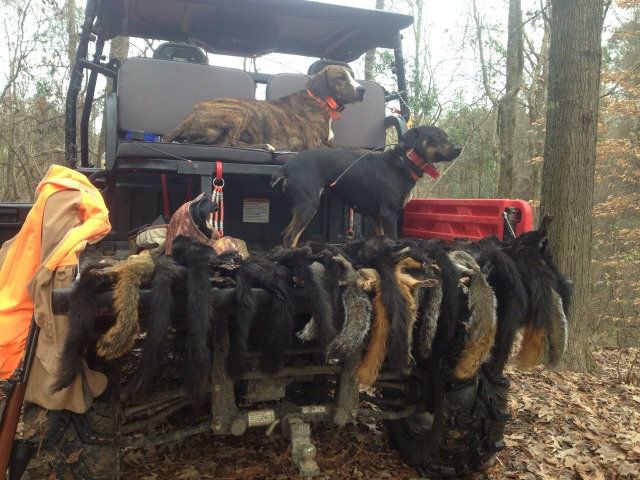 button buck
Posts: 28
Joined: Thu Jan 19, 2012 8:33 pm
---
Admin
Posts: 19460
Joined: Wed Dec 15, 2004 12:53 pm
Location: Olive Branch, MS
---
Nice hunt!!!!
The Paterfamilias of Modern Squirrel Hunting
.
Current B&S World Record Holder 1.96 B&S points taken in the Mississippi Hills.
QSMA President and resident expert on all things squirrel.
NRA Life Member/Desoto Rifle and Pistol Club
QSMA Know-it-All
Posts: 3192
Joined: Thu Feb 25, 2010 9:33 am
Location: Hernando, MS
---
Dude that is one heck of a hunt for this time of year!!!
Home of Double A's Pistol Pete
UMCA Nite Champion
UMCA Squirrel Champion
UMCA Grand Bench Champion
UMCA Grand Tree Champion
UMCA 2012 Mississippi State Squirrel hunt 4th Place
UMCA 2013 World Reserve Night Champion
UMCA 2013 World Bench Champion
10 Point
Posts: 552
Joined: Thu Jan 27, 2011 12:07 am
Location: Olive Branch, MS
---
nice harvest....
Mike Macko
Team Perfect Ten Champions 2012-2013
Team Ironwood 2013-2014
Team The Rack Smackers 2014-2015
Team Backstrap Brotherhood Champions 2015-2016
Pope&Young
Posts: 5102
Joined: Mon Mar 12, 2007 6:25 pm
Location: Mississippi
---
Pope&Young
Posts: 2252
Joined: Thu Aug 07, 2008 10:52 am
Location: Florence MS
---
Great hunt


Sent from my iPhone using Tapatalk
A government which robs Peter to pay Paul can always depend on the support of Paul.
- George Bernard Shaw
Pope&Young
Posts: 1736
Joined: Fri Jun 03, 2005 4:00 am
Location: Port Sulphur & Amite,La.
---
Pope&Young
Posts: 2912
Joined: Thu Jan 04, 2007 8:36 pm
Location: SW Mississippi
---
at first I thought he had killed a bunch of skunks.. Lot of black on that tailgate ..
Admin
Posts: 19460
Joined: Wed Dec 15, 2004 12:53 pm
Location: Olive Branch, MS
---
Pope&Young
Posts: 5743
Joined: Tue Feb 03, 2009 9:29 pm
Location: big creek , ms
---
---
Who is online
Users browsing this forum: No registered users and 2 guests