Levi's Deer Hunt Dec. 2010 in Memory of Alex Harkins
First let me start of by saying that this hunt was in memory of Alex Harkins. Alex enjoyed riding his four wheeler and being a typical teenager. Alex loved the outdoors and was at the deer camp with his dad most of the time. Lee, Alex's dad said "He was a great kid, with his whole life ahead of him. He was my hunting buddy and was my best friend. I asked our Lord for direction and strength and He gave it to me!"
Here is a picture of Alex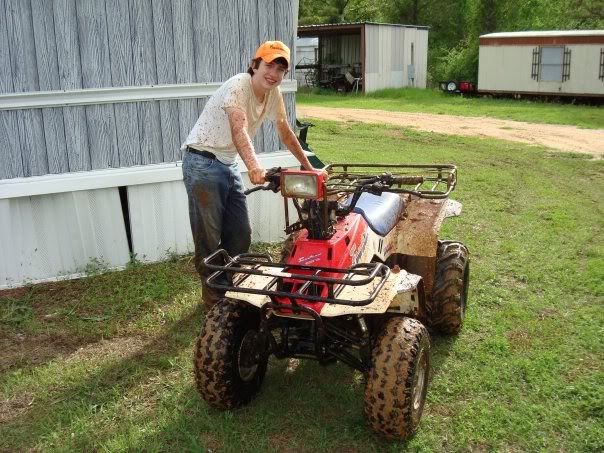 Alex passed away Aug. 2009 at the age of 17.
We had the pleasure to meet Lee Harkins at his camp in Hayneville, Al.. We brought with us Levi and his dad Scott.
Meet Levi
We picked up Levi and his dad at their home on Friday evening and traveled to Alabama. Levi was excited about this hunt. Levi was born deaf and has had implants surgically implanted. As long as he has his implants attached, he can hear you speaking, but once they are disconnected he is totally deaf. Another surprising thing is that his dad, Scott, is also deaf, but reads sign language and lips very well. We arrived late Friday evening and talked about the upcoming hunt for the weekend. Levi had harvested deer in the past, but was after a larger buck than his previous 5-point taken earlier with his dad.
That Saturday morning was a warm morning with a front coming into the area later that day. Levi, Scott and Lee packed up and headed to a stand. That morning a doe was spotted, but she gave them the slip and never presented a shot.
That afternoon it was threatening rain with the upcoming front and warm. Levi, his dad and Lee were settled in a house stand overlooking a green field. It wasn't long when a buck walked out. Lee looked through the binoculars and saw it was a 6-point buck. Levi was given the green light. Levi made a great shot and dropped this buck. It was time for pictures and congratulations.
Check out this video
After taking care of the buck, Lee cooked a fantastic supper for all of us. It wasn't long after eating supper we were all nodding our heads and ready for bed.
That night the front came through with lots of lightning and thunder. It rained so hard that it woke everyone up, except Levi and Scott as they slept like babies.
The next morning the wind was blowing out of the north 20-30 mph with wind chills near 10 degrees. Levi bundled up and headed out with his dad and Lee to another stand location. The stand was airtight and Lee had a heater on to keep them all warm. Lee looked out the window and saw 2 does cross the shooting lane. Lee then hollered out the window at the deer and the deer came back in the shooting lane. With the wind blowing the way it was, the deer had no idea where the noise had come from. Levi steadied his shot and harvested a nice doe.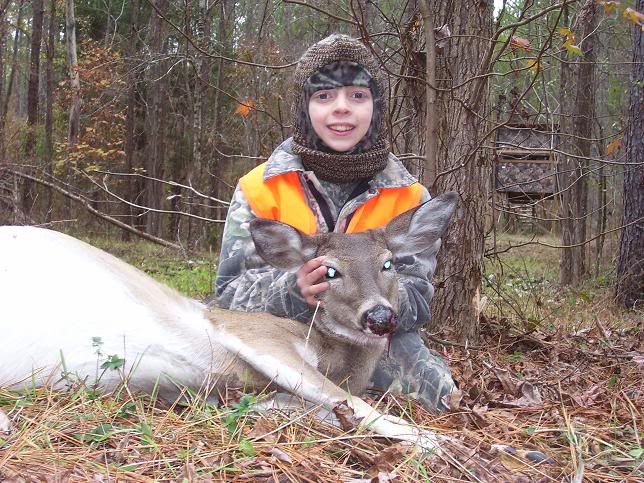 Here is Levi and our host Lee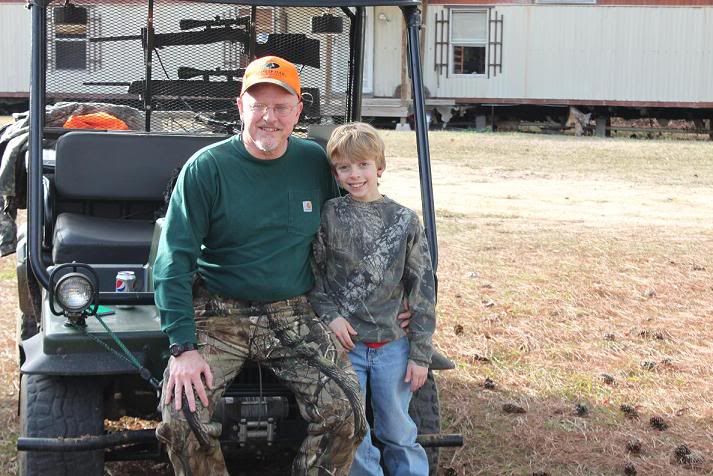 We at "A Hunt Above" would like to thank our sponsors and donors for providing this trip for Levi.
We would like to thank McGuire Taxidermy in Clinton, MS for providing a mount for Levi's buck
and we would like to thank The Outfitter in Richland, MS for processing both of Levi's deer.
We would especially like to thank Lee Harkins for offering his place to host this hunt. Most of all we will continue to pray for the Harkins family for the loss of their loved one. May God Bless!