Would like to start by saying thanks to Bullie and his bride, with host like these it's makes it easy to have a function like this.
Dannyt and I met up at WalMart Friday evening and awaited Bullie's arrival. Shot the "Bull" a little while and then went to eat with Bullie and his lovely daughter Weslie, thank God that girl takes after her mother. After supper we headed to camp which had been prepped by one of the club members earlier in the day, thanks to him. Smoker unloaded and fired up the meat was put on and off to bed, about midnight. Poor Weslie and I didn't get much sleep, Dannyt and Bullie can rock the house with their snoring!!!!
At 5am I am rudely awaken by my alarm, then Dannyt's goes off. I arise and head for the kitchen to find Bully already up and going. Shortly Weslie came down stairs and flopped down in the recliner saying: "I wish he'd turn that thing off."[rofl] Dannyt's alarm was still going off and did not quit until Bullie awoke him at 530, dude can sleep thru a huricane!!![rofl] [rofl] [rofl]
With breakfast eaten the first of the hunters start to arrive with Quick Draw leading the way.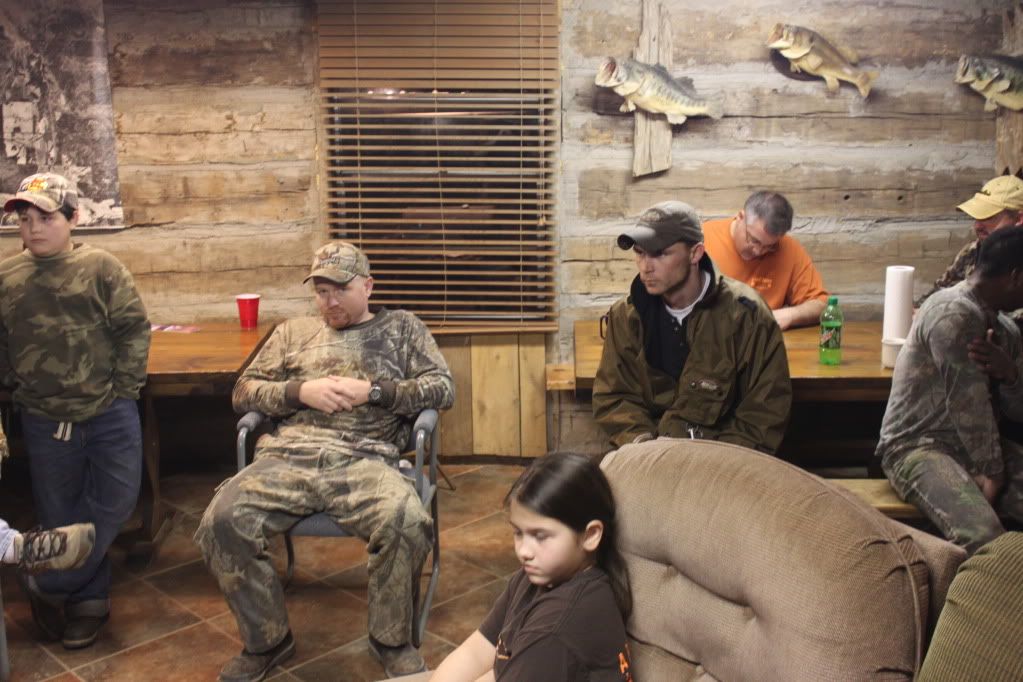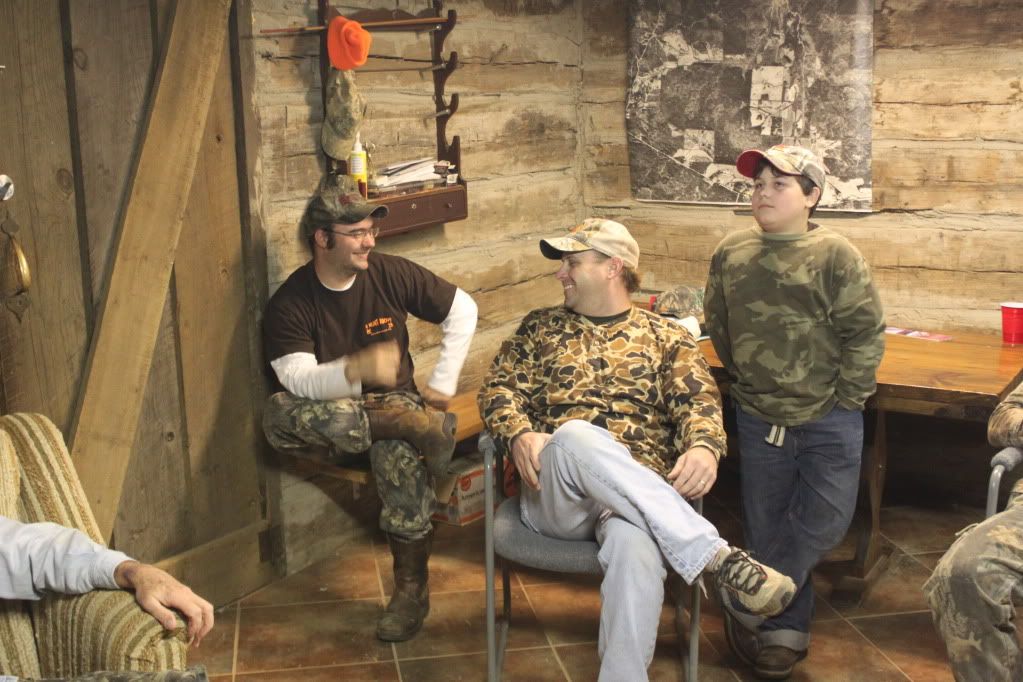 Bullie, Jgarner, Teddy, Circle C, and Weslie.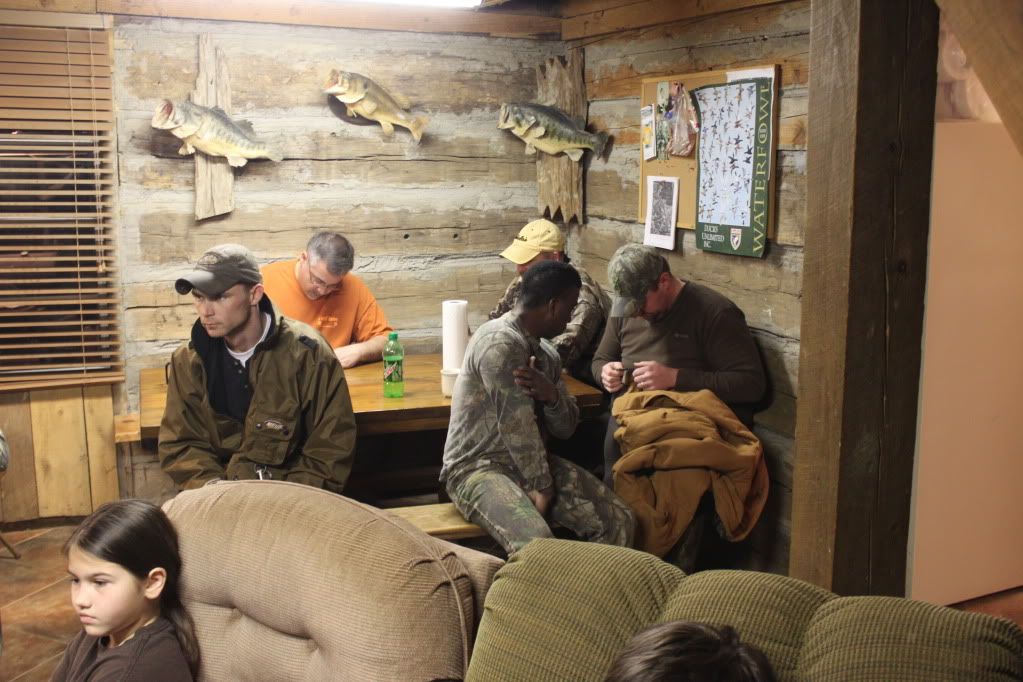 LMF, Fourthhorseman, and Kevein Fulgram, Fycehunter.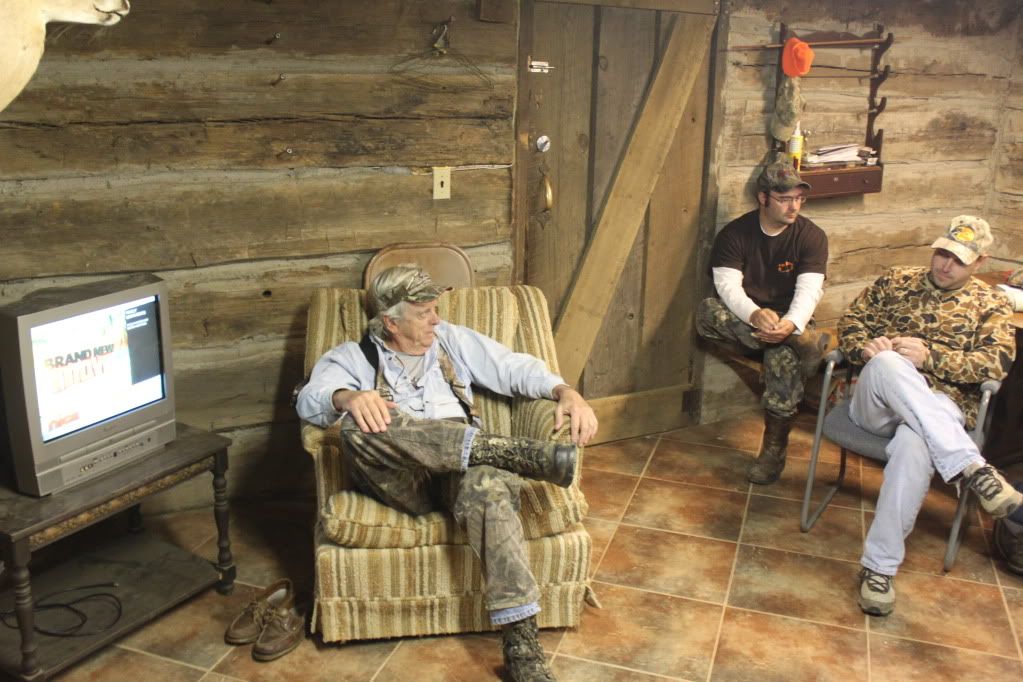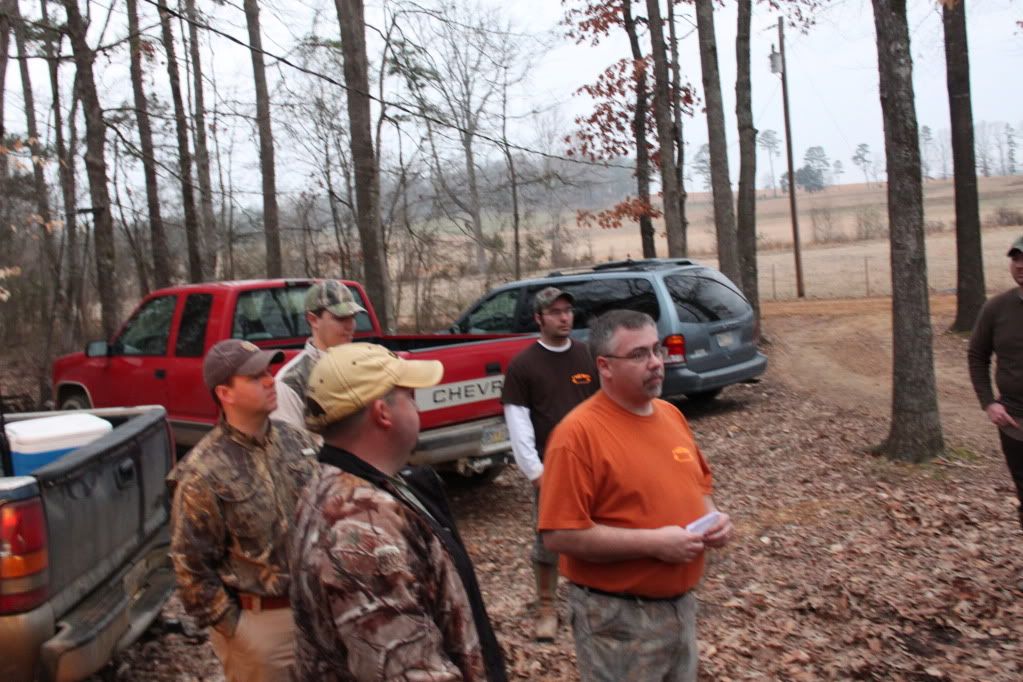 Playing in the fire never gets old!!!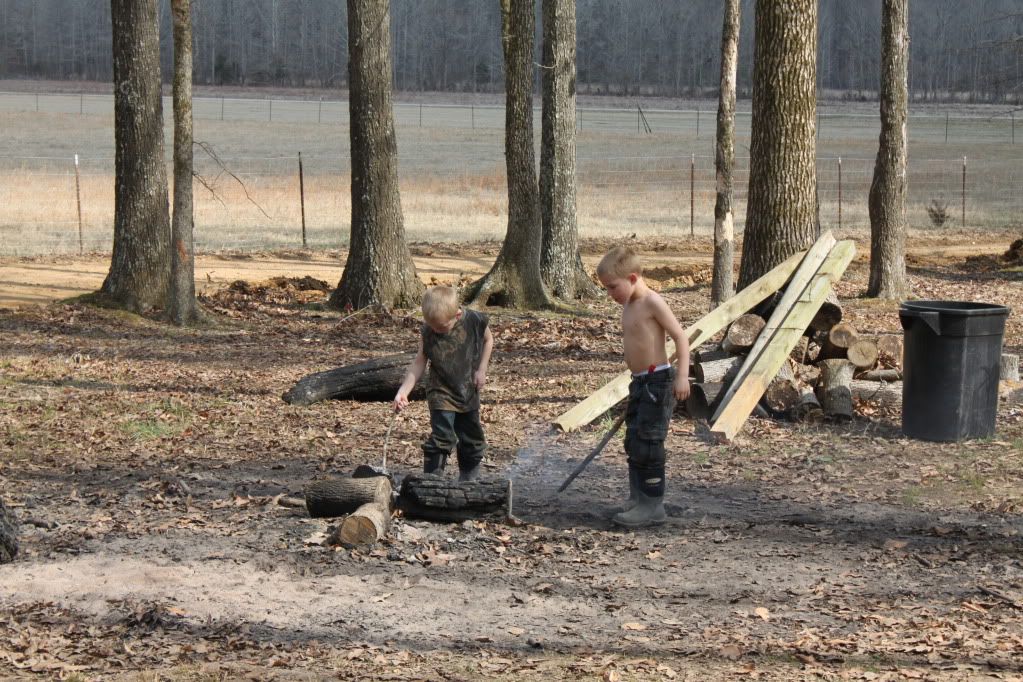 Coot and his lady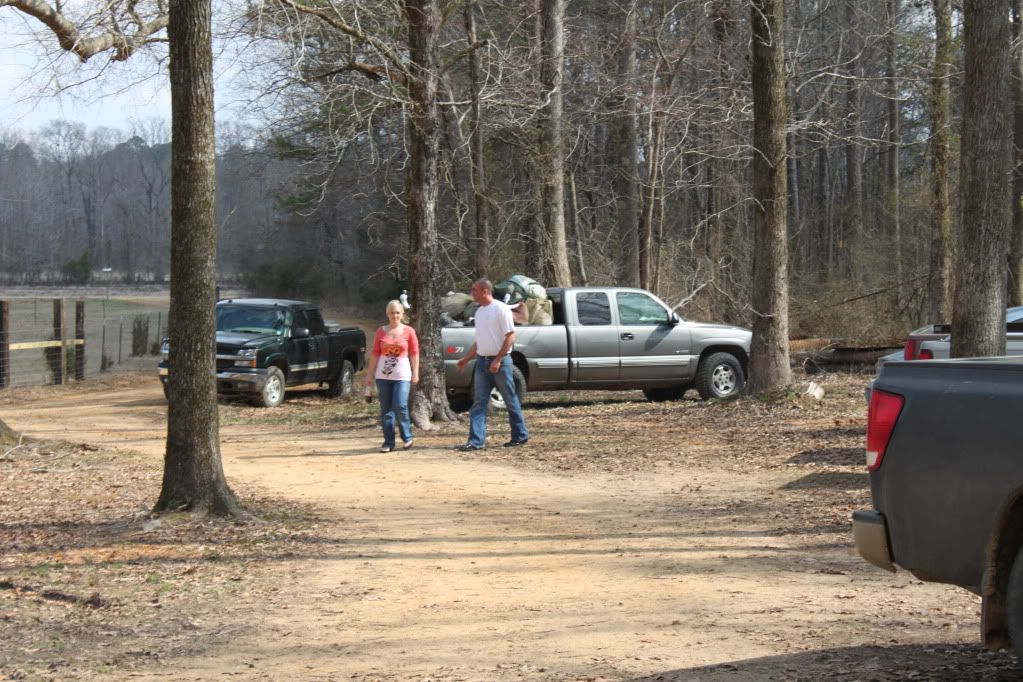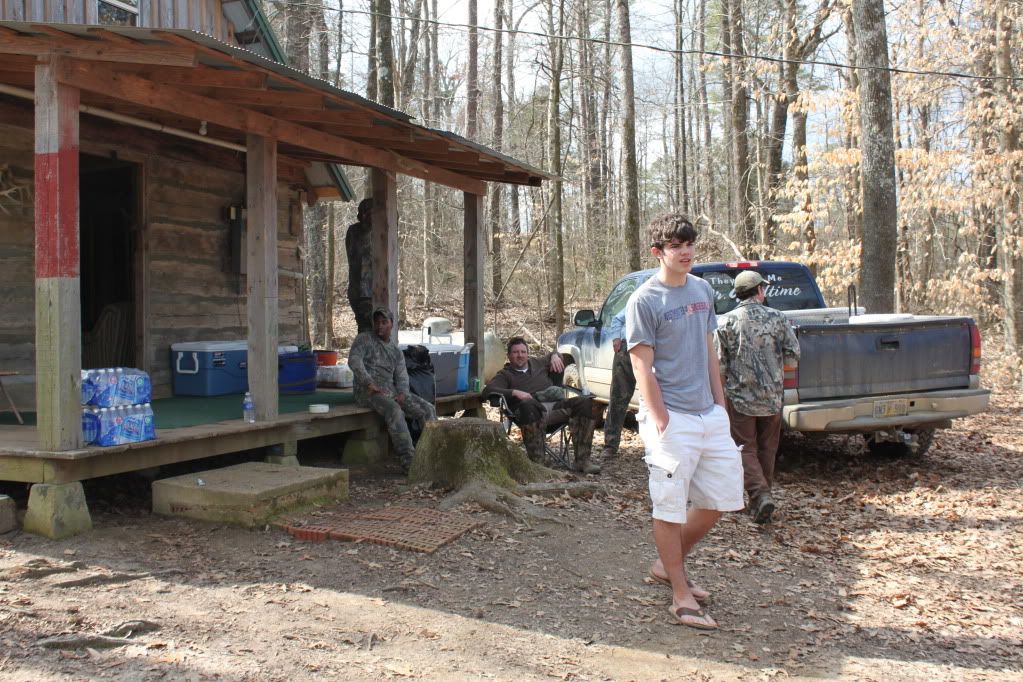 Bullie's bodyguard, Dalton. He knows Karate and a bunch of other Japanese words!! He's tuff!!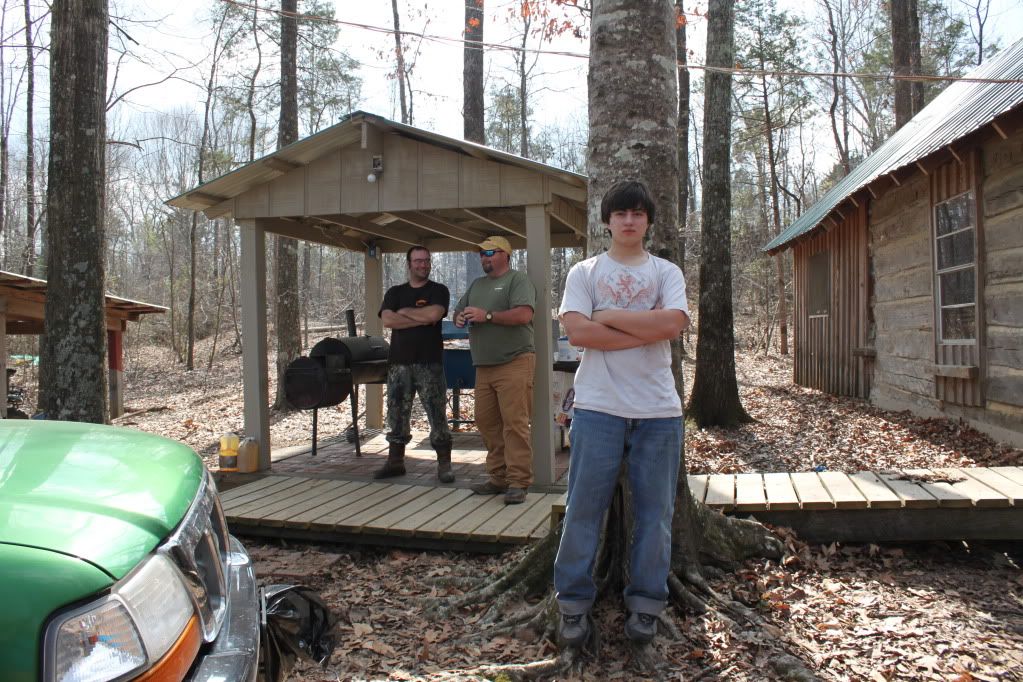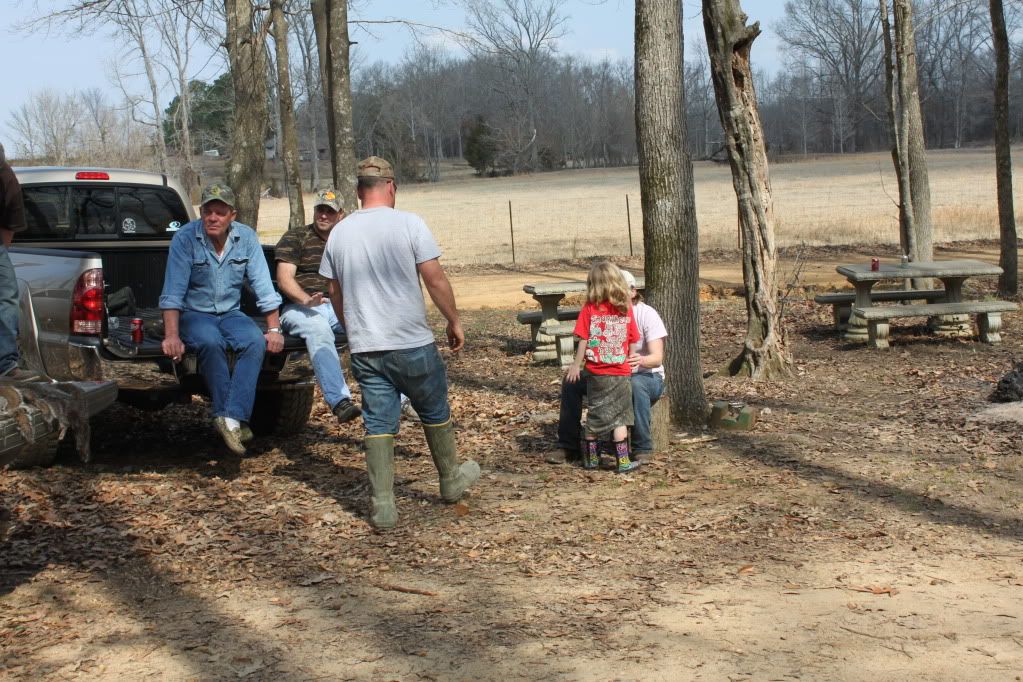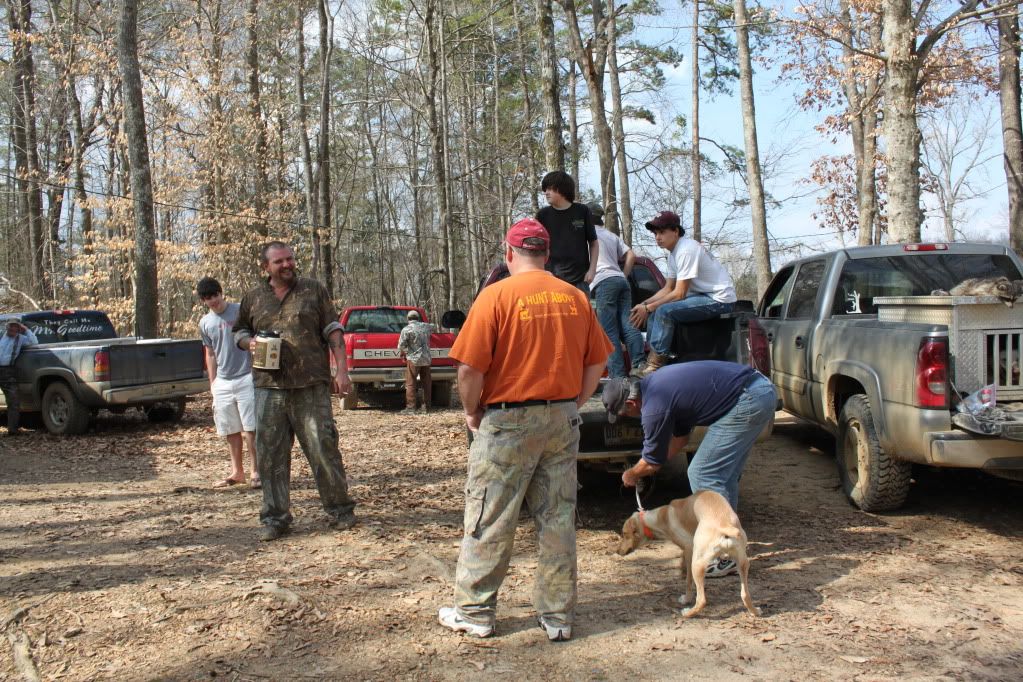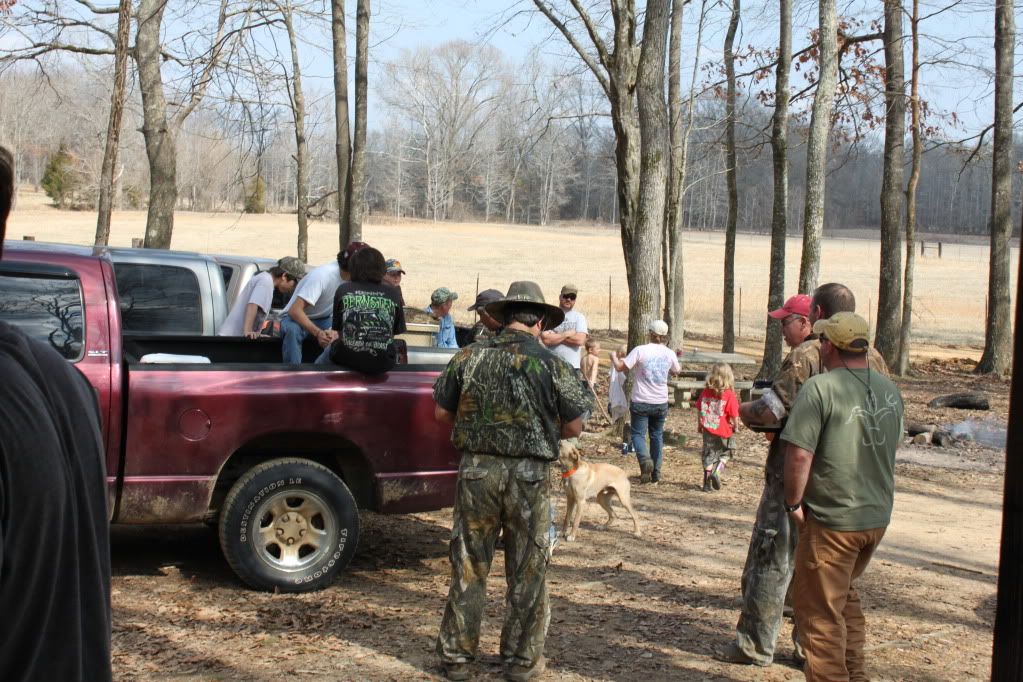 My bride, Tammy, and Fourth.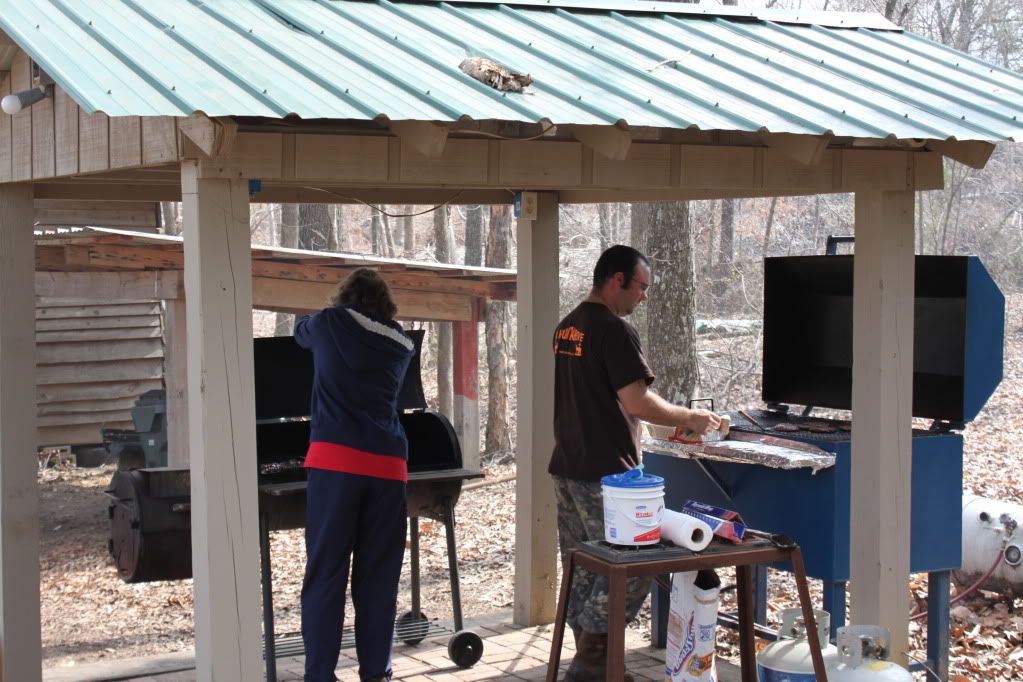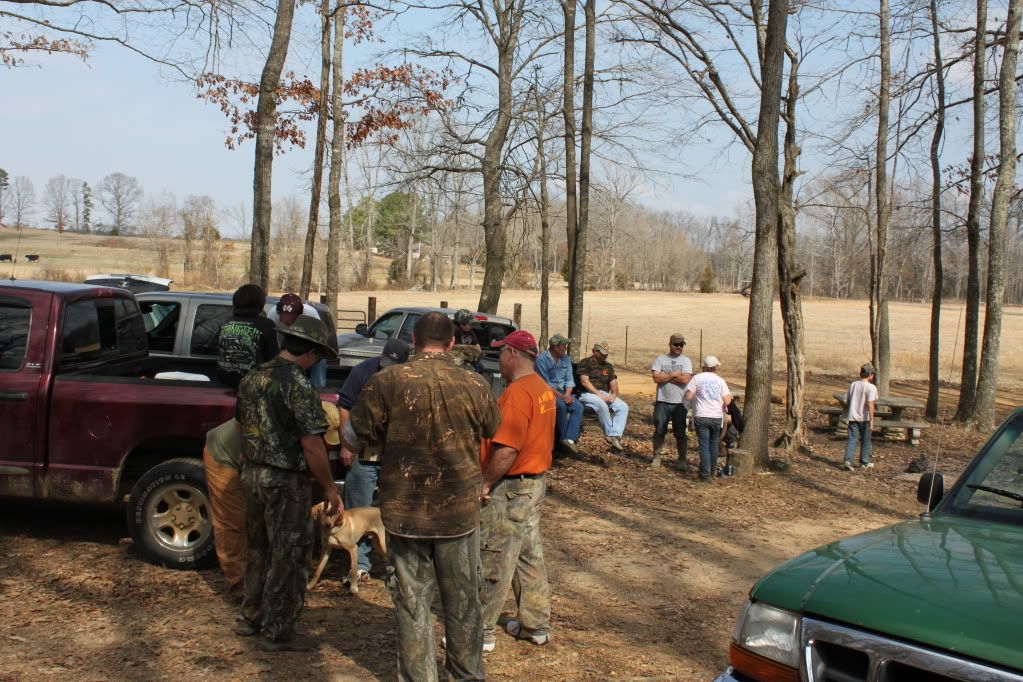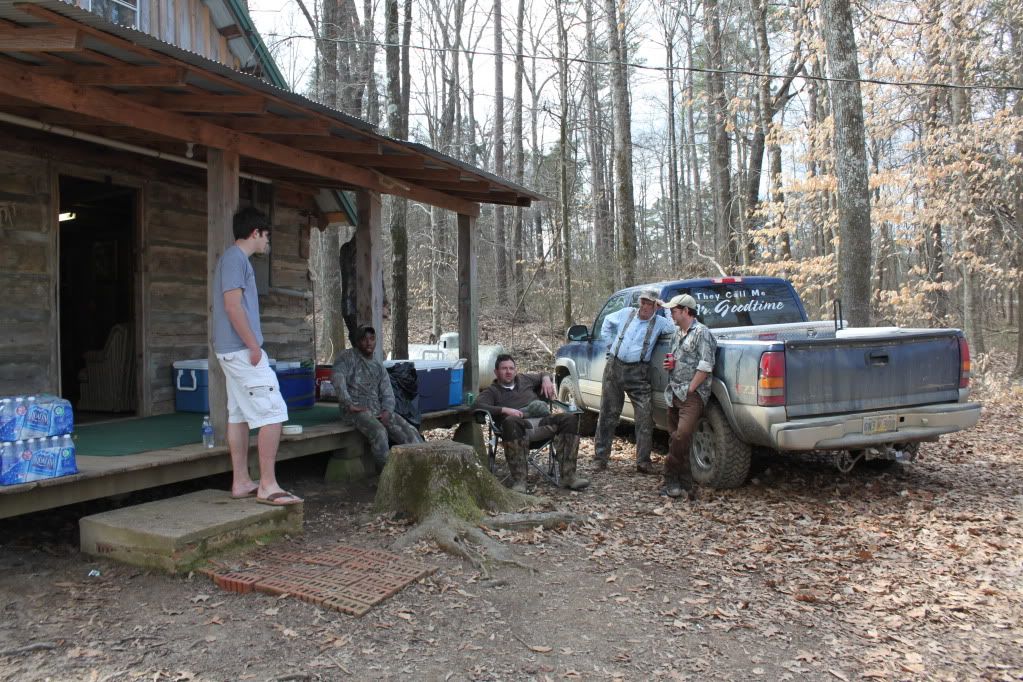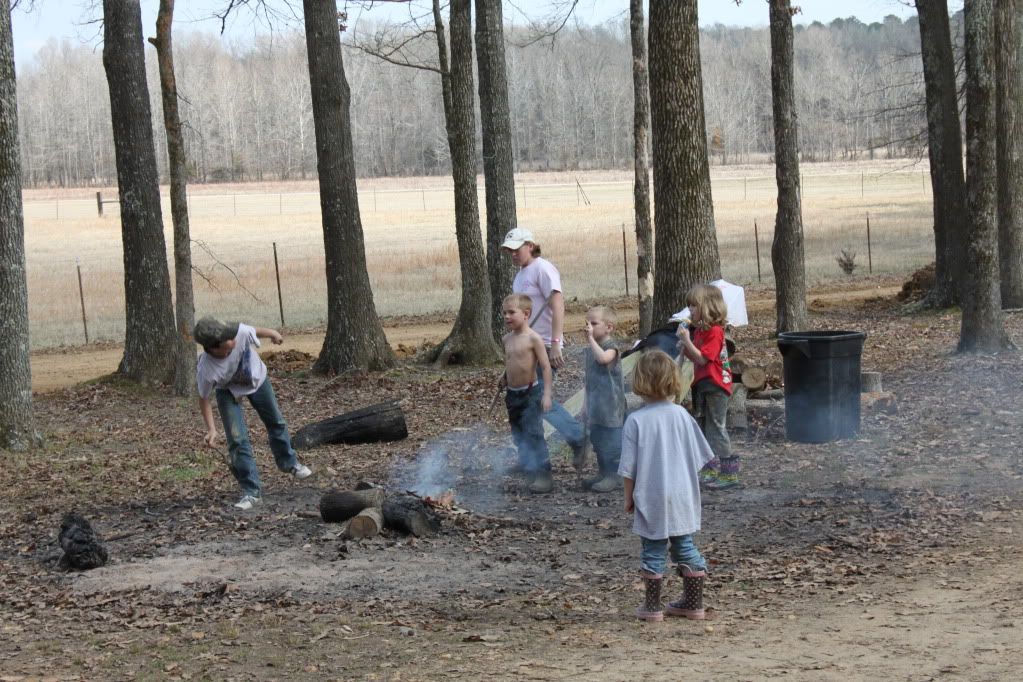 The pic that tells it all, 2 BANDED SQUIRRELS!!!!!! Can't wait till the info gets inabout their original origin and how far they have miagrated.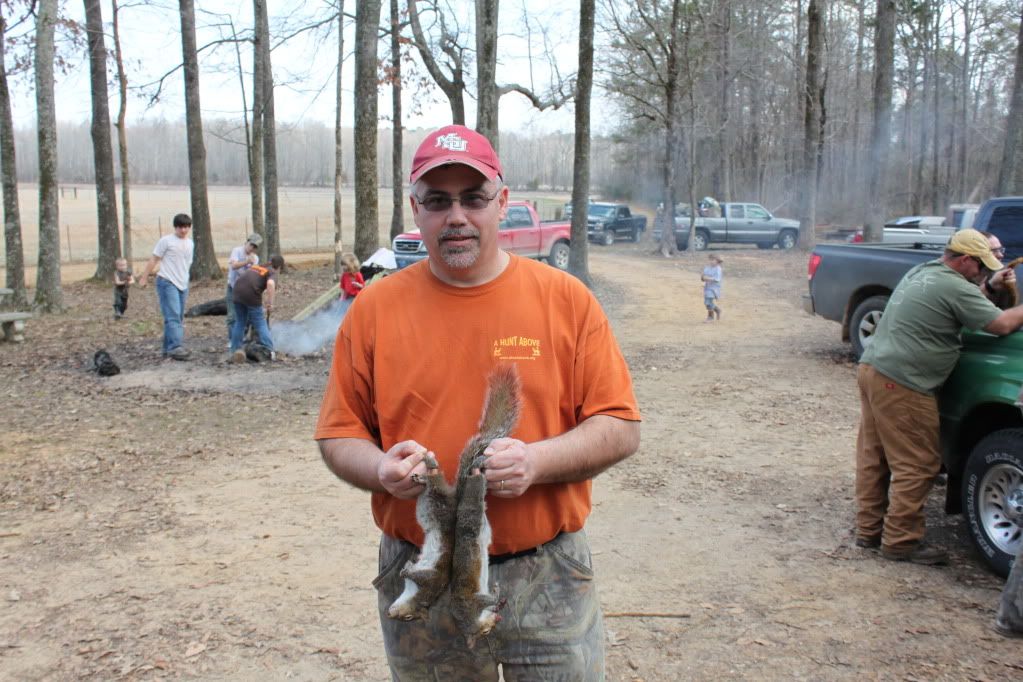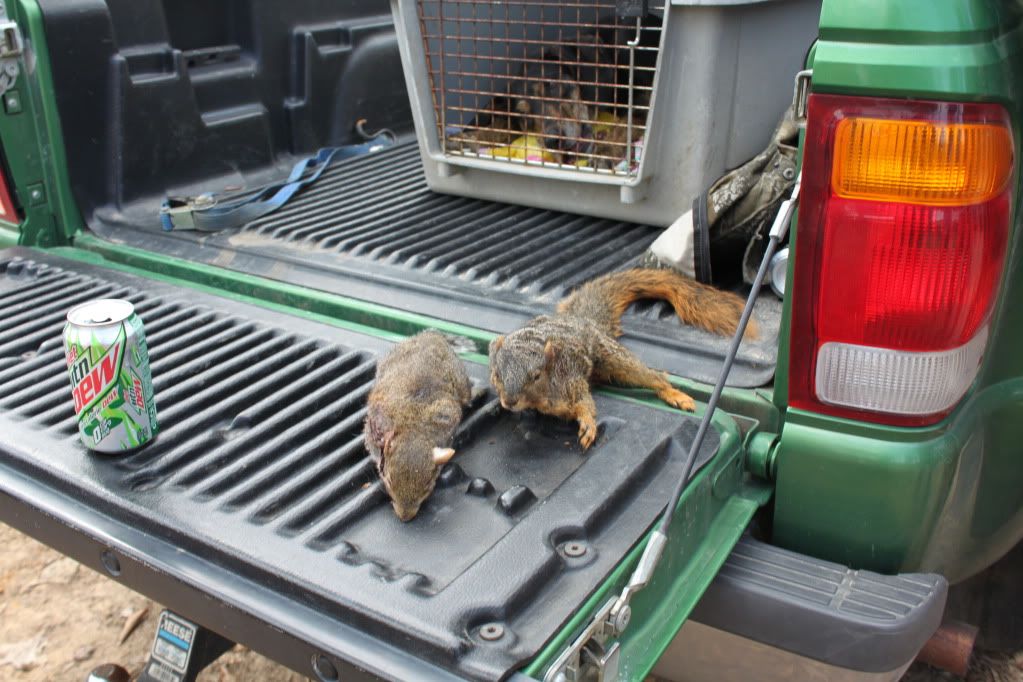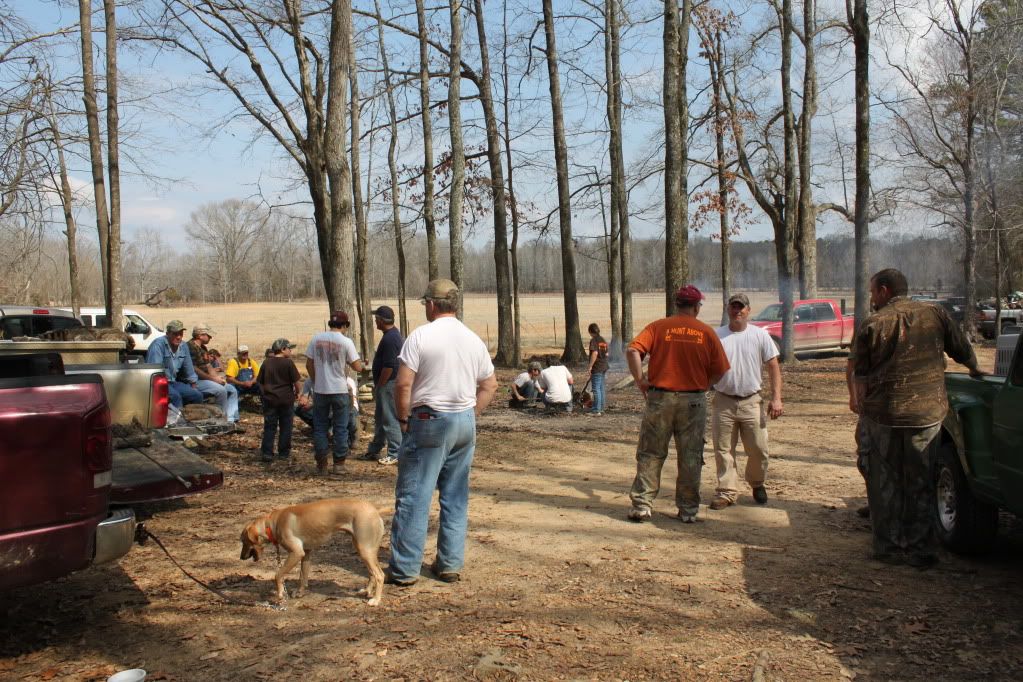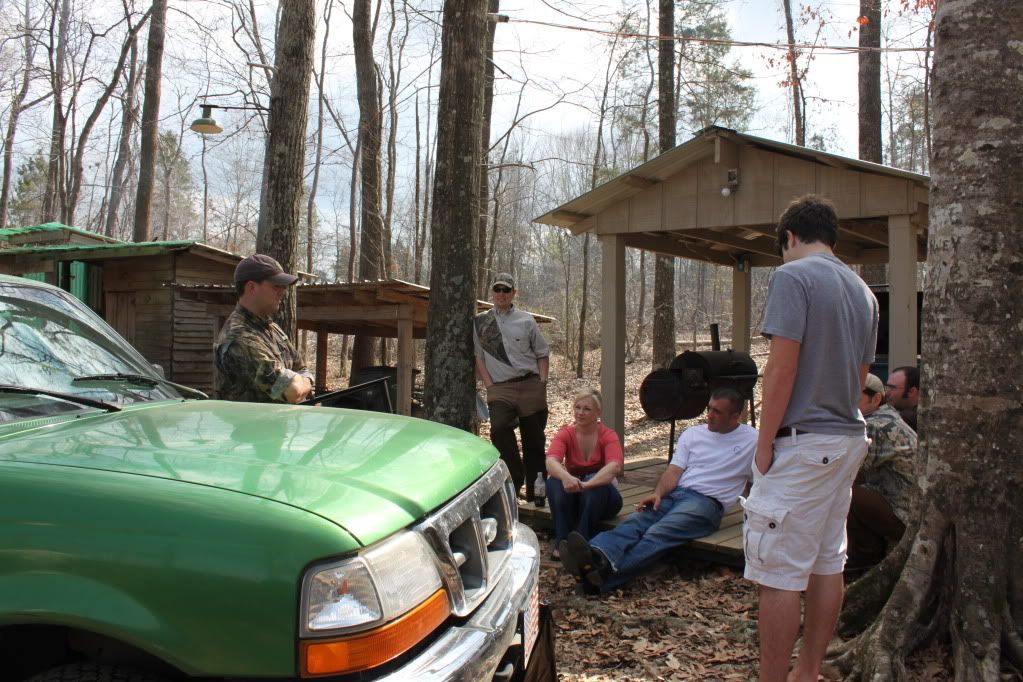 MrGoodtime headed behind the cabin to cry, Freak was a no sho.[crying]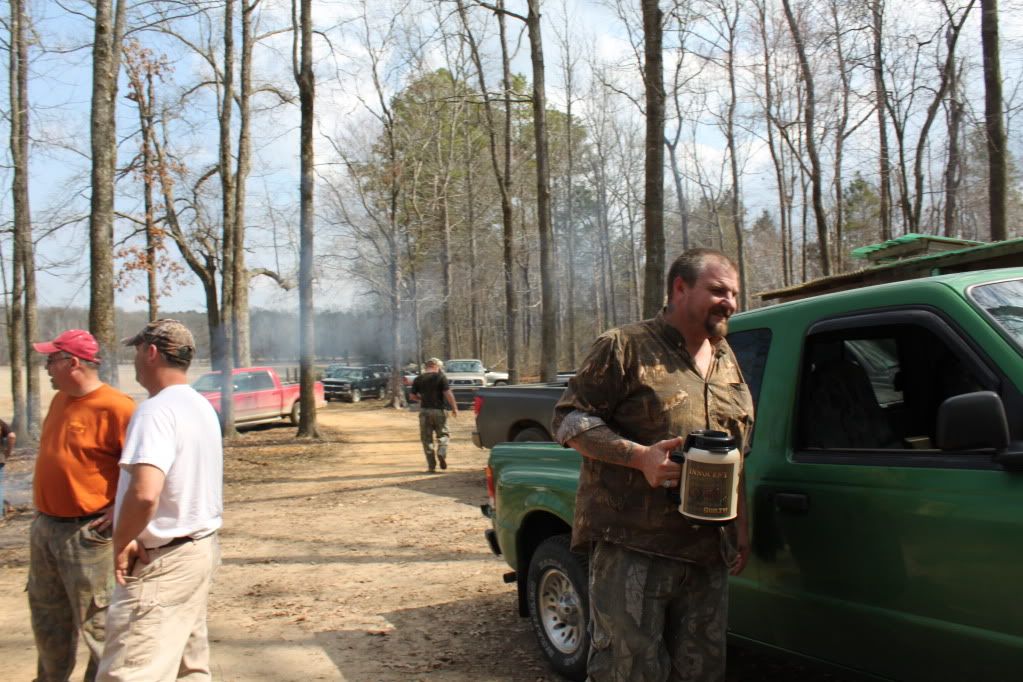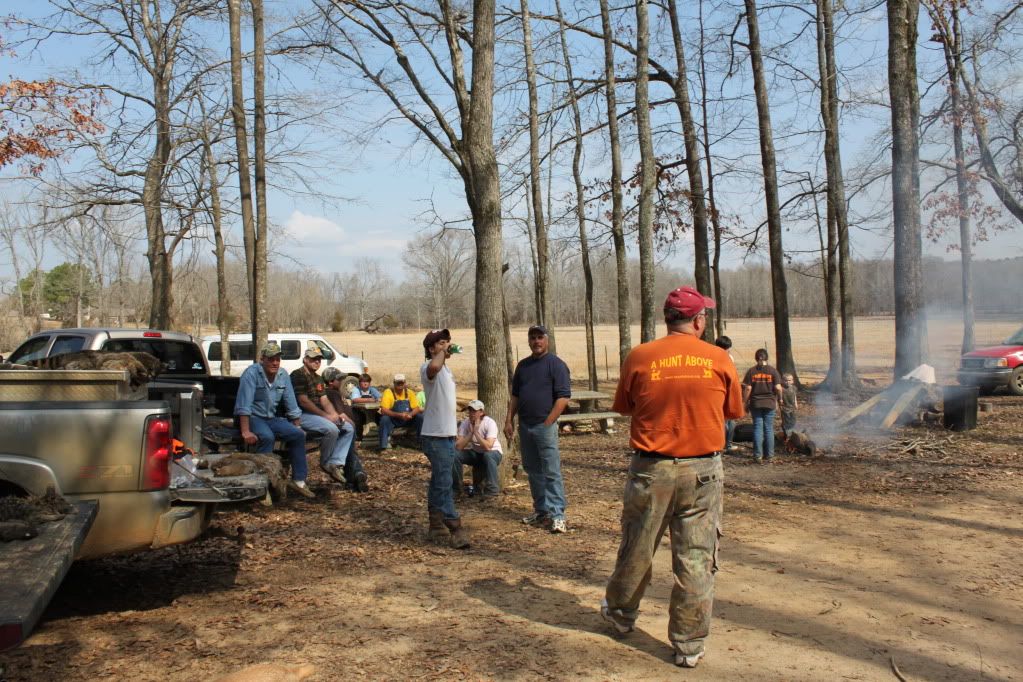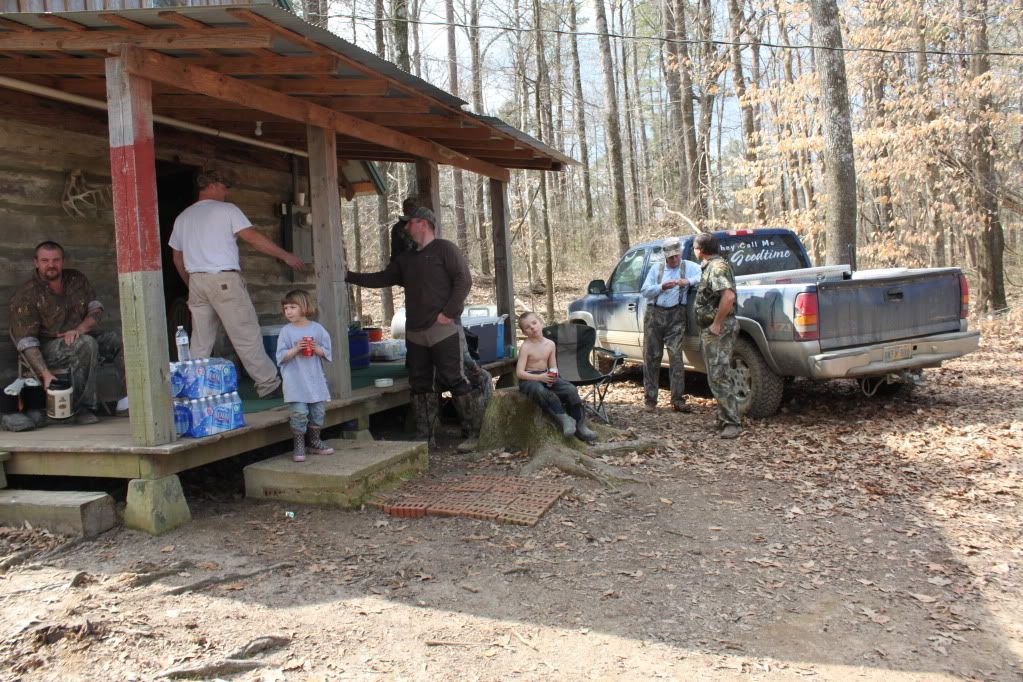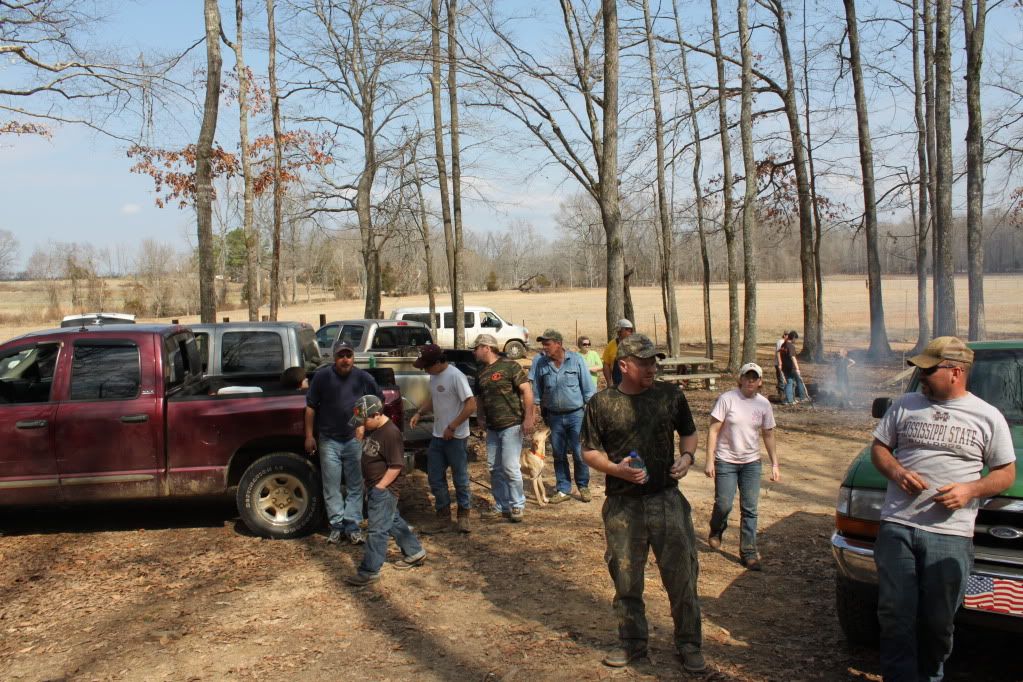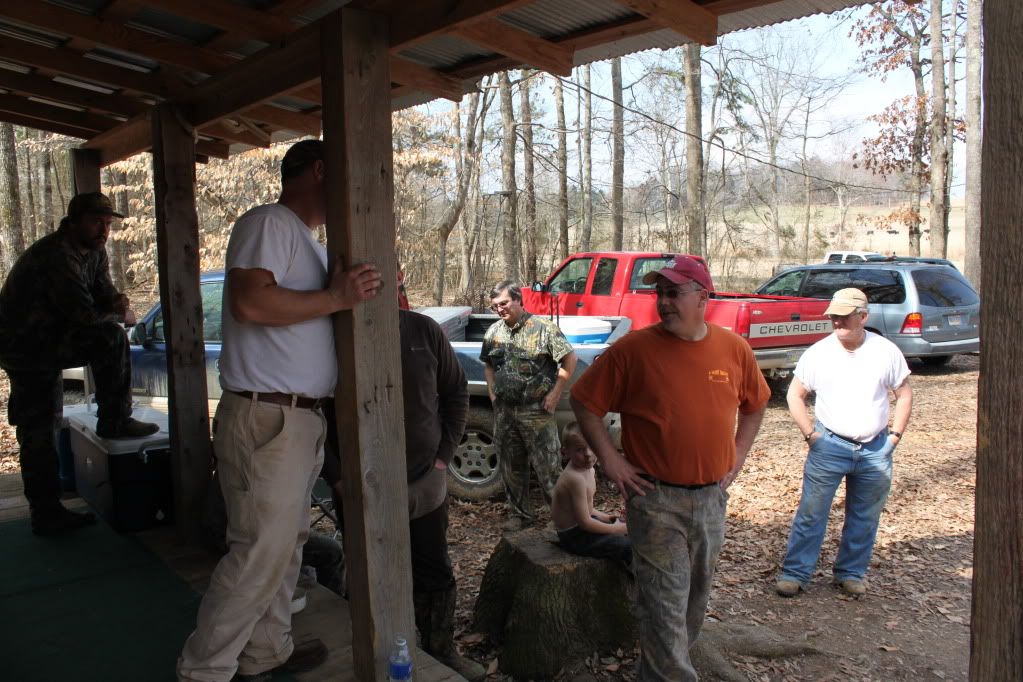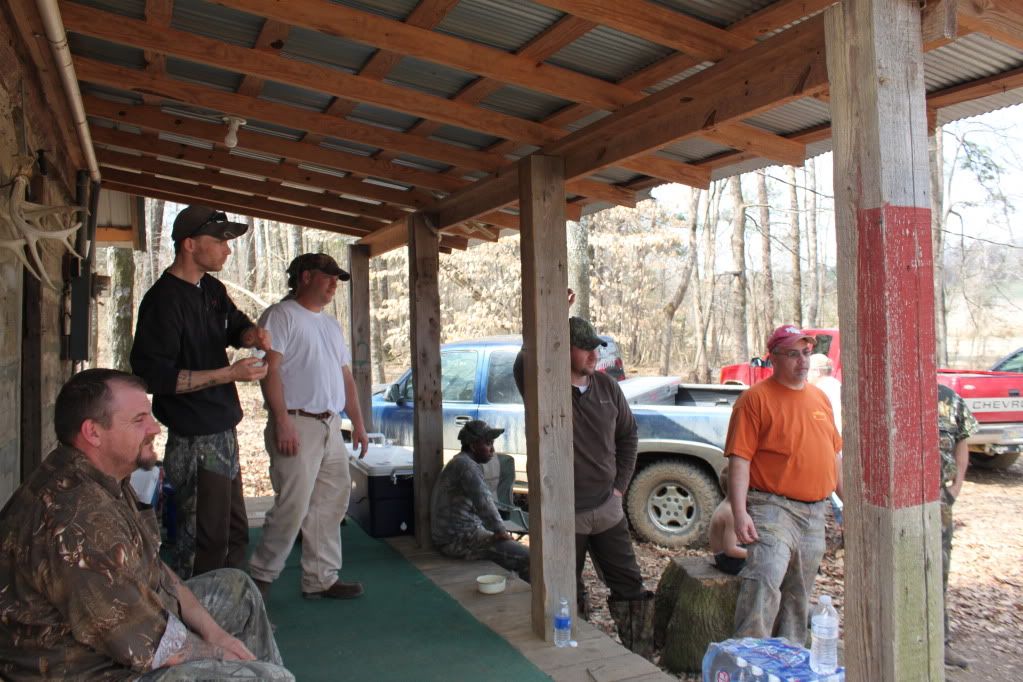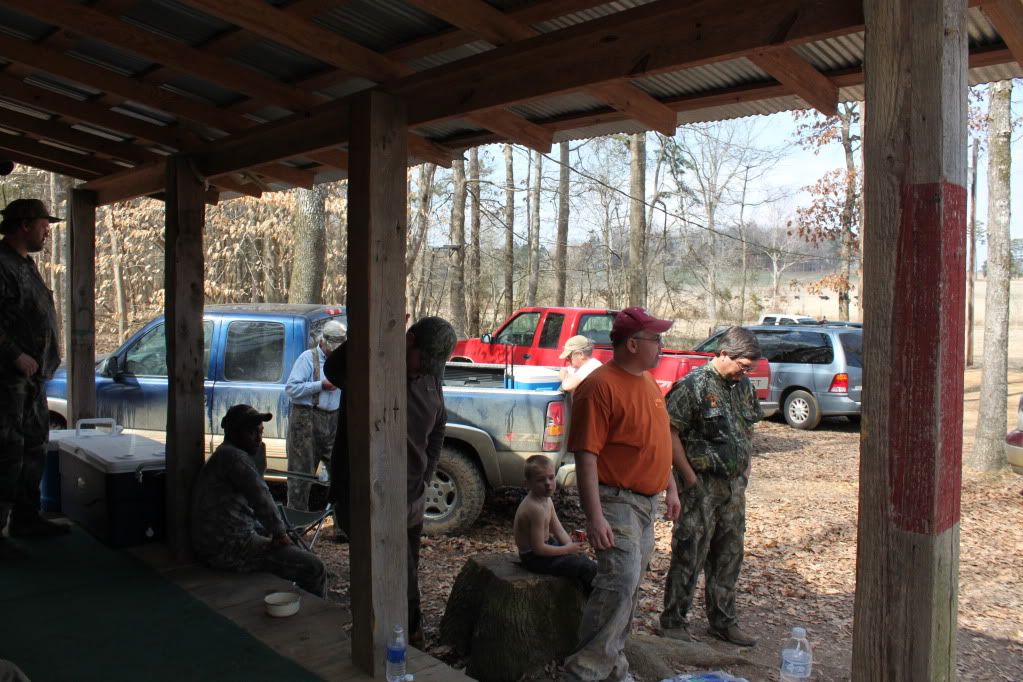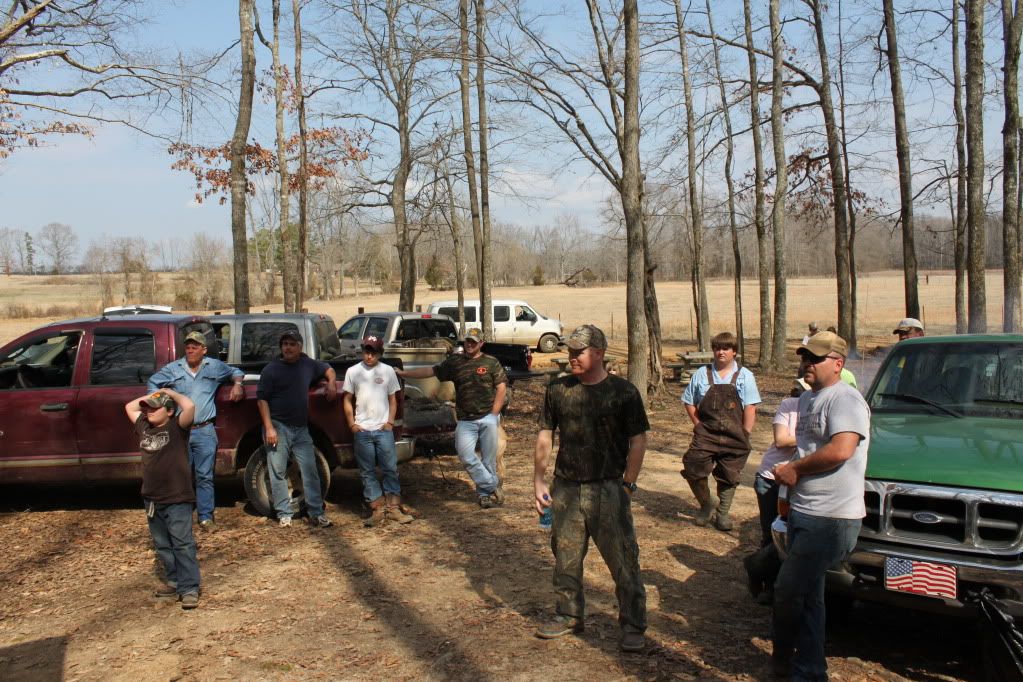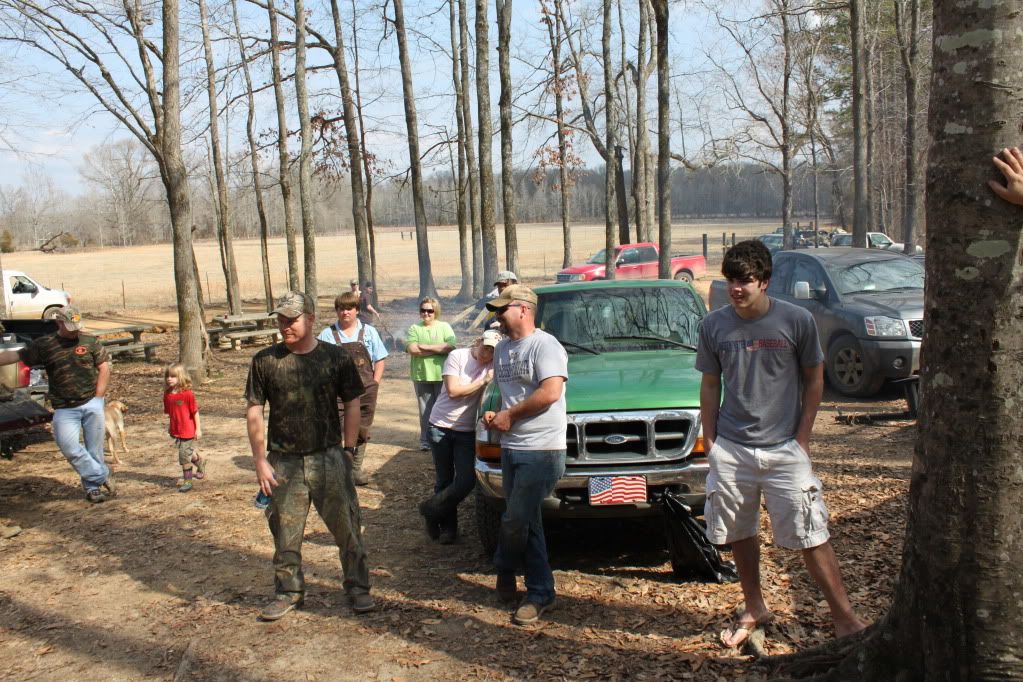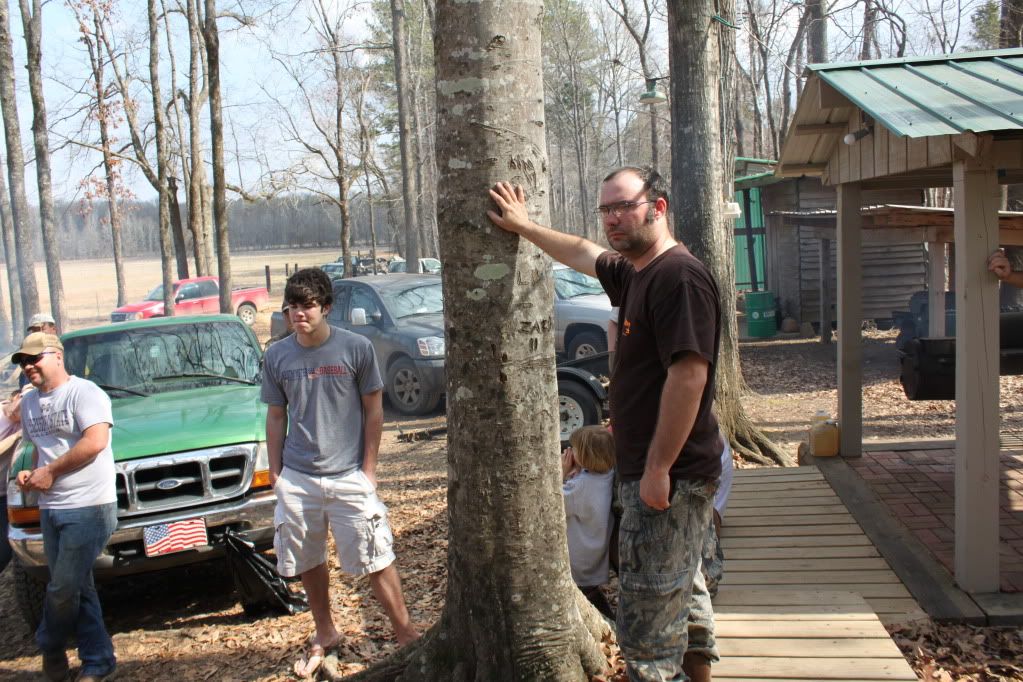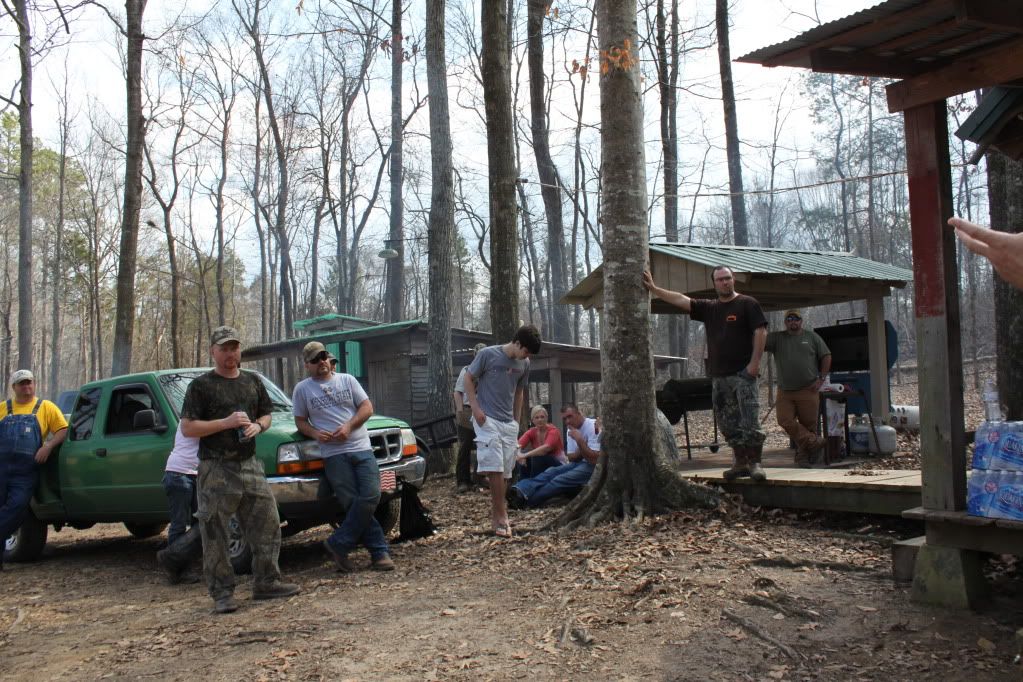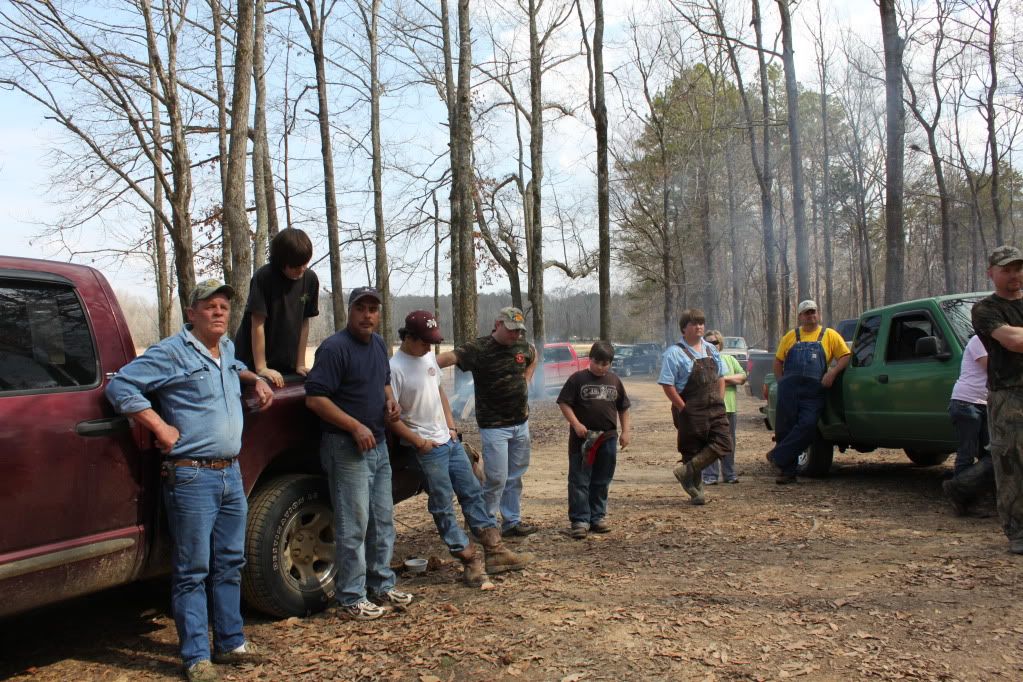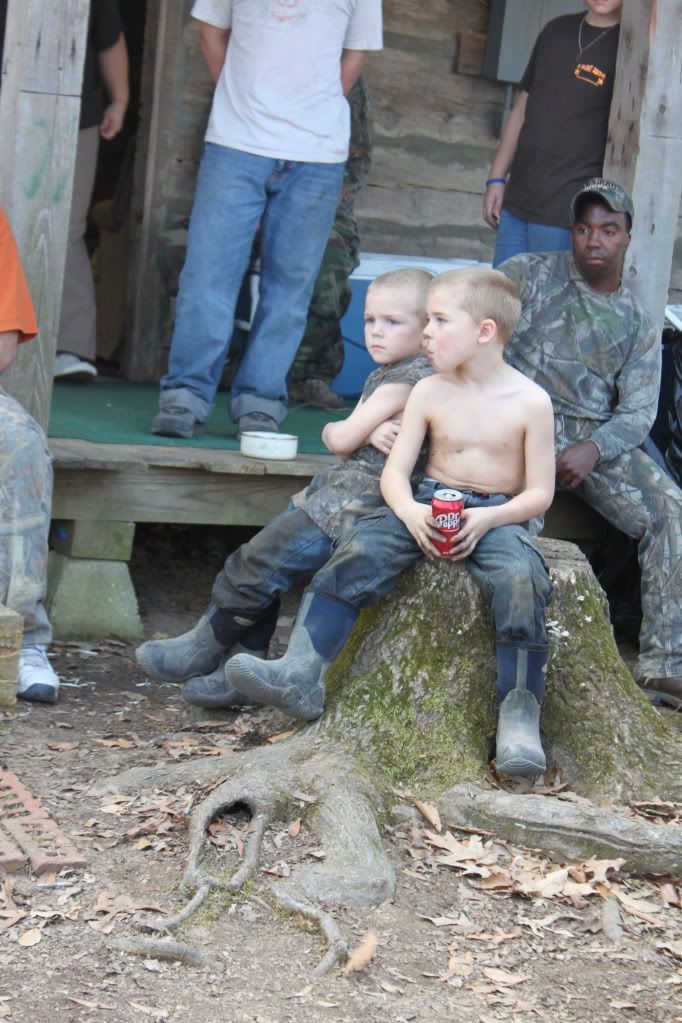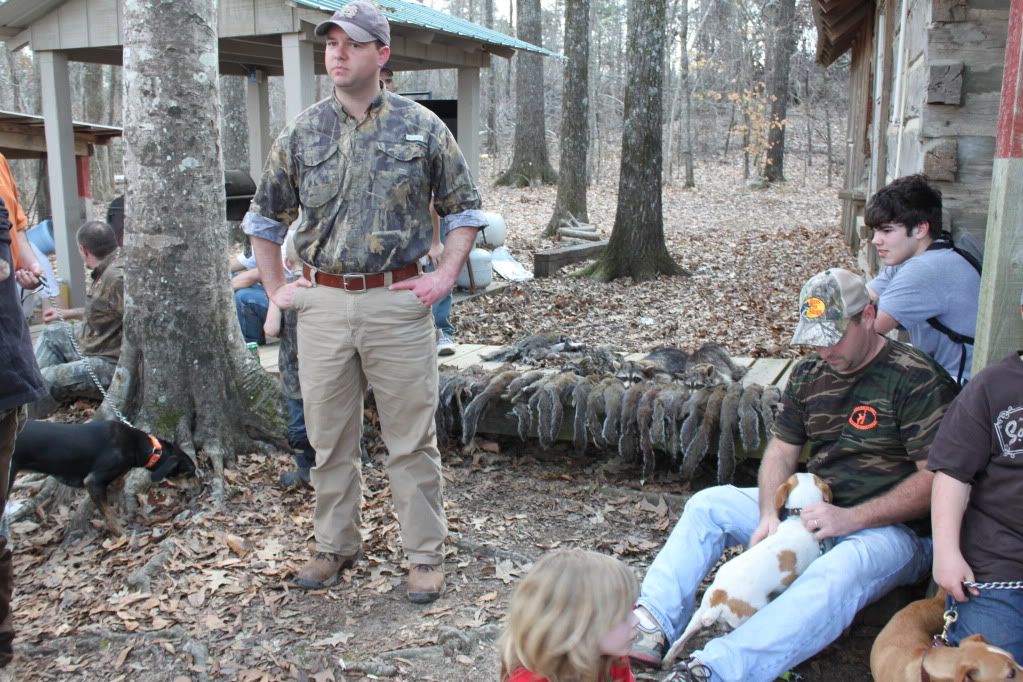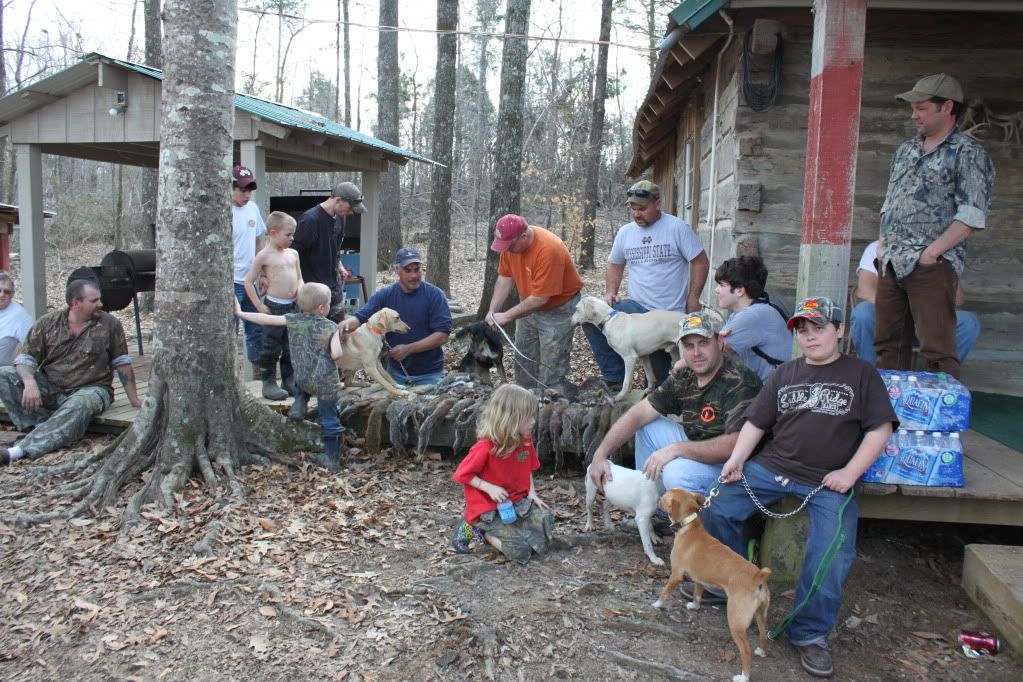 The money shot, 39 squirrels and 3 coons. Fine dogs and handlers.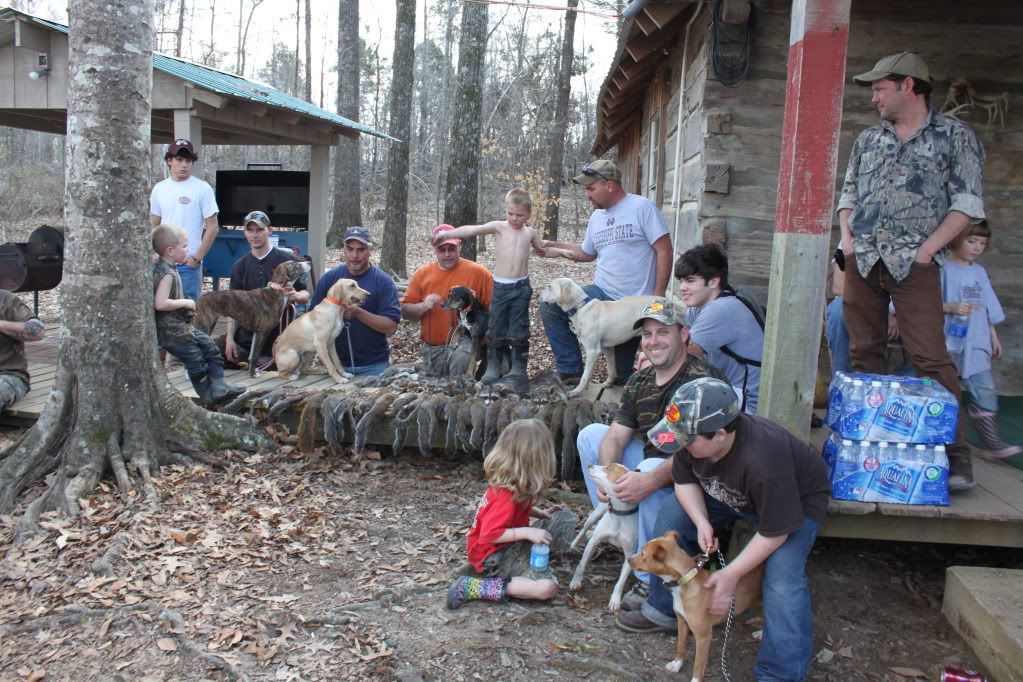 Teddy drew BuBu's name for some Luckydawg calls.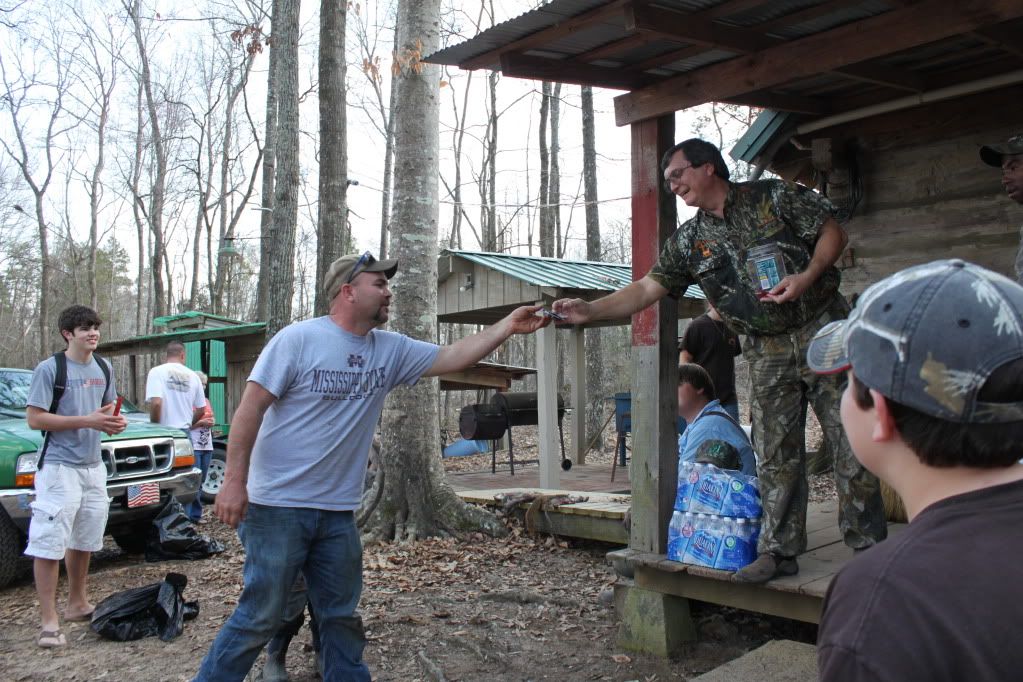 Teddy and I, Teddy is fixxen to draw a winner.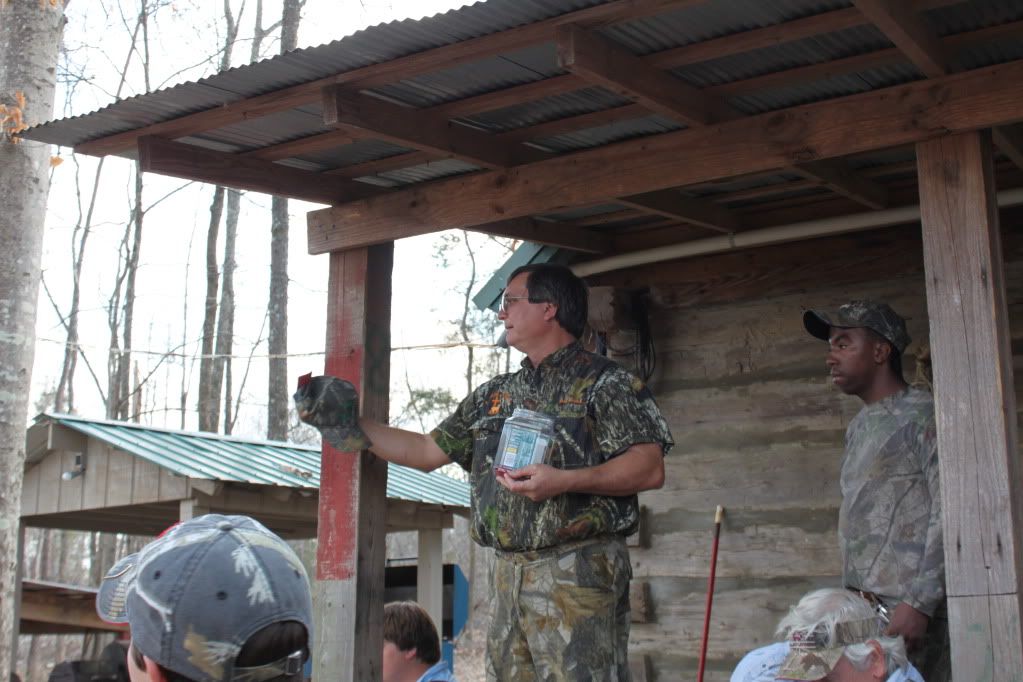 A winner,Walter, of a hat and chances on a Henry Rifle donated by Kevin Fulgram, Fycehunter.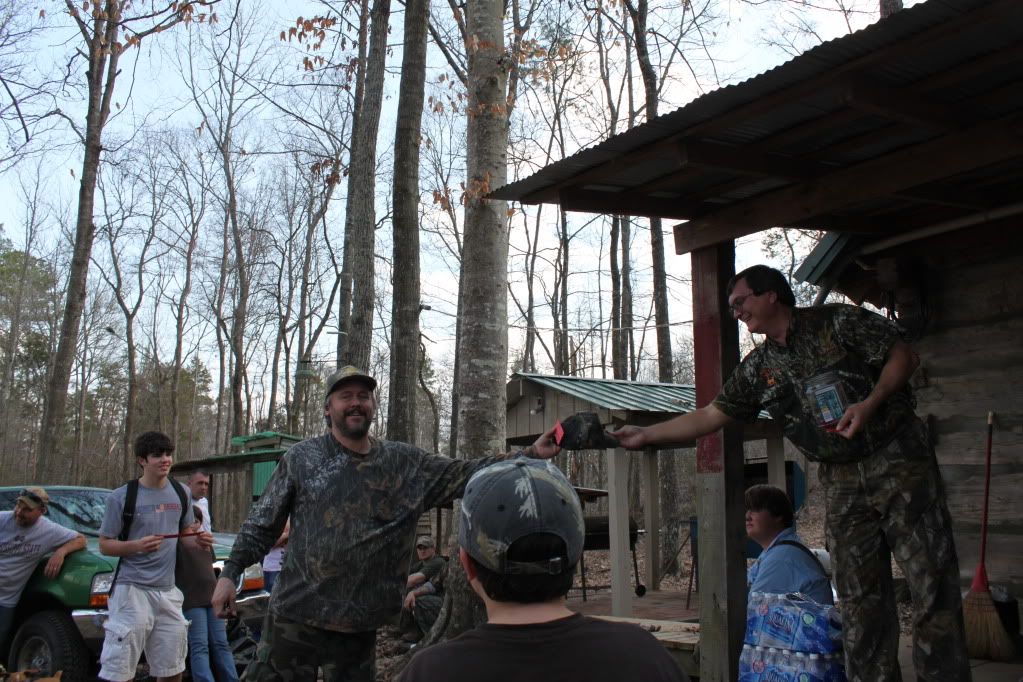 Teddy draws for the last prize, a pot call that Morgan made. The look on my face says it all and I thought the crowd was gonna hang us.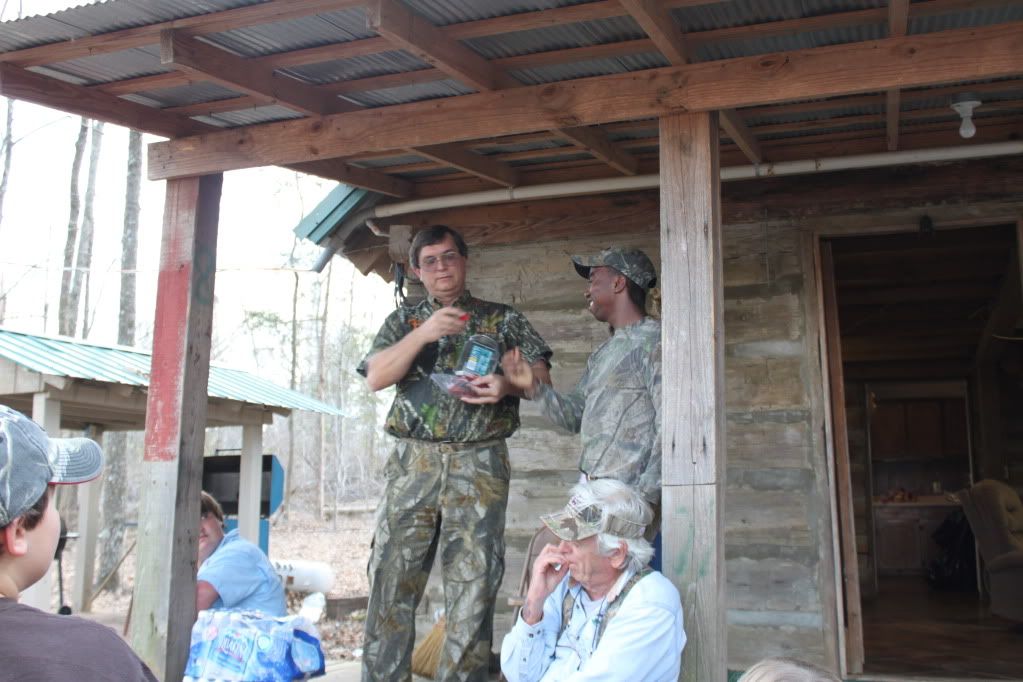 Bullie's name was drawn for the call!!!!!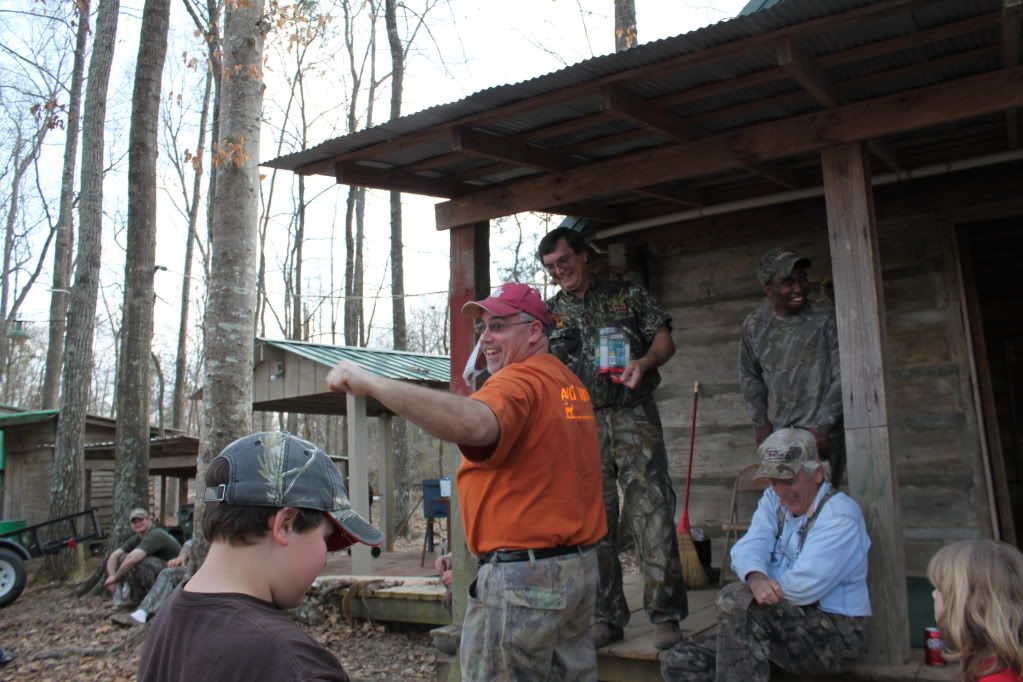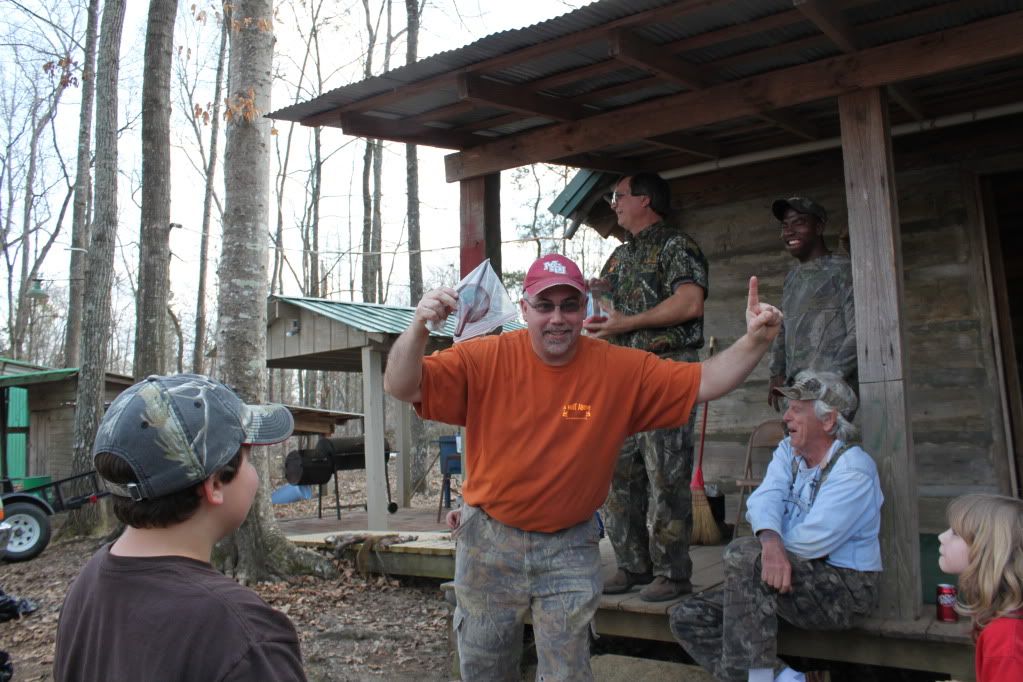 Billie trying out his call, thanks Morgan!!!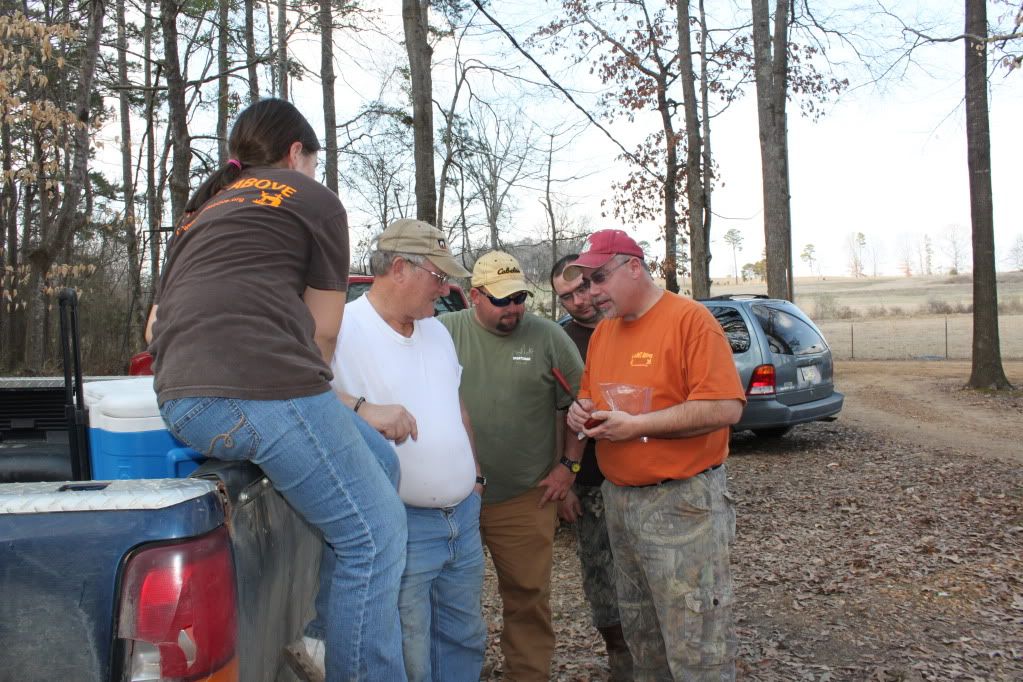 The North hunt wouldn't be the same without a LONG gun, for those of who dont know Cootcommander is over 6 foot tall!!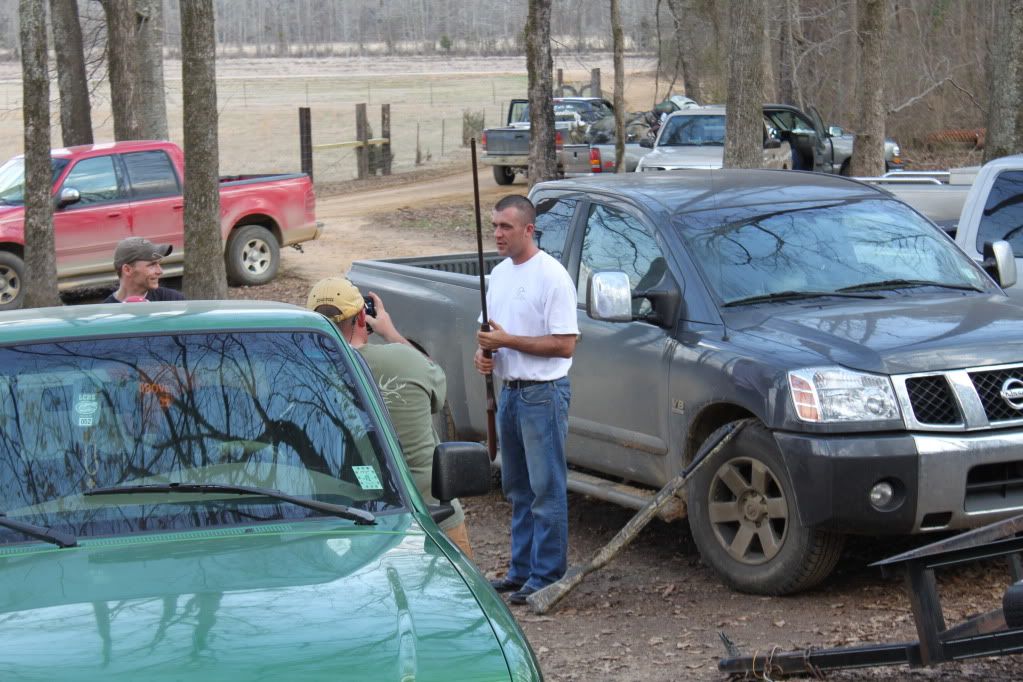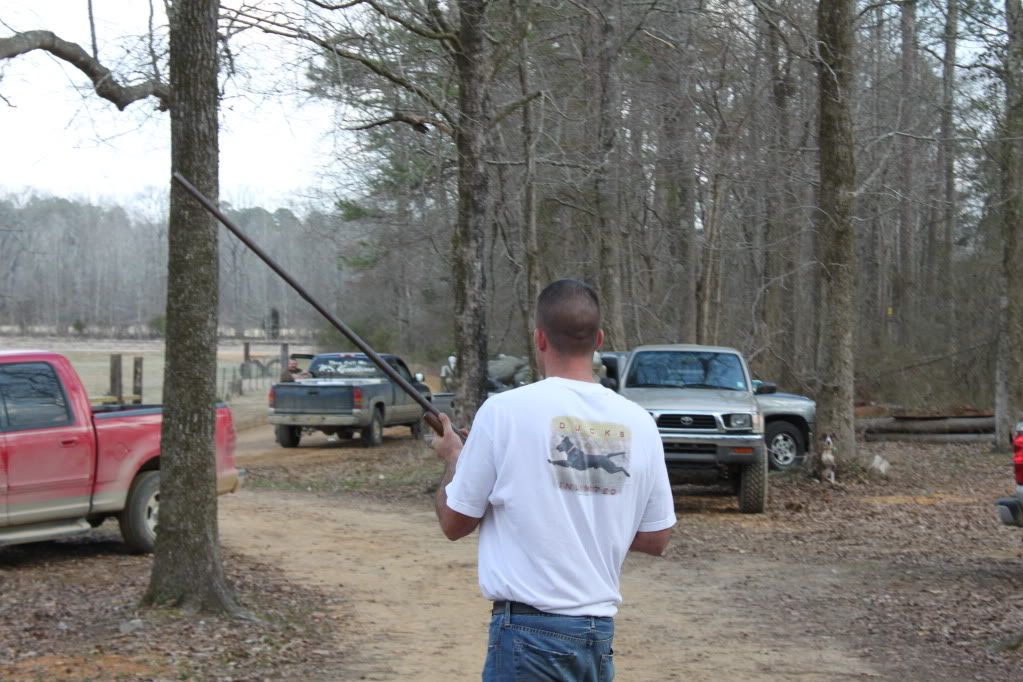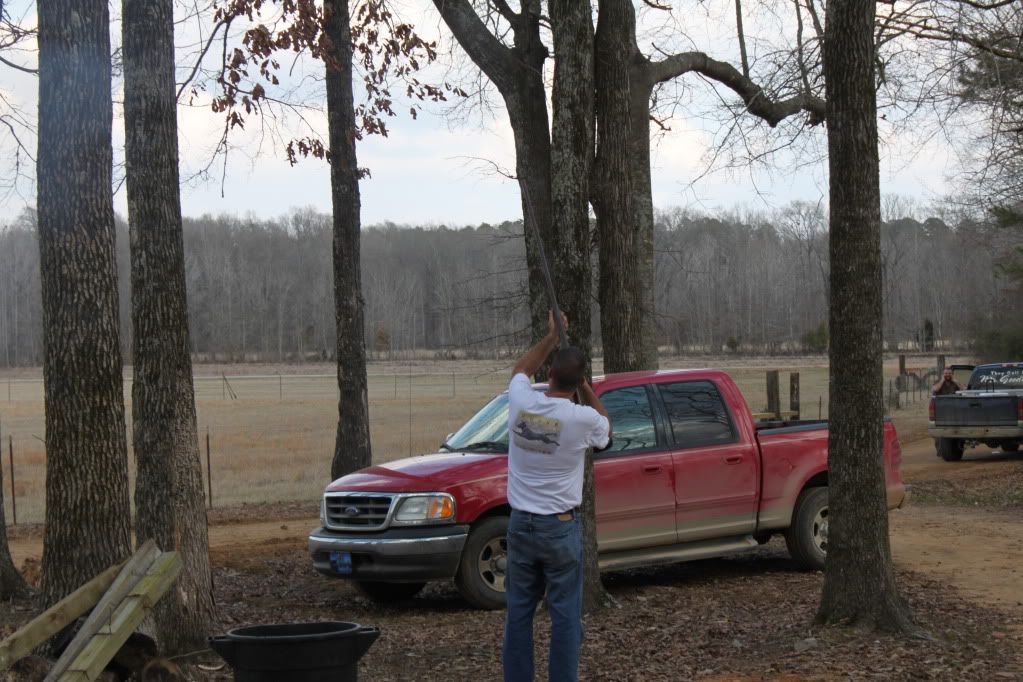 Once again I would like to thank everyone who was a part of making this day such a success and praises and thanks to our Good Lord for affording us all with safe travel and safe hunting. May God bless each of you and your families!!!